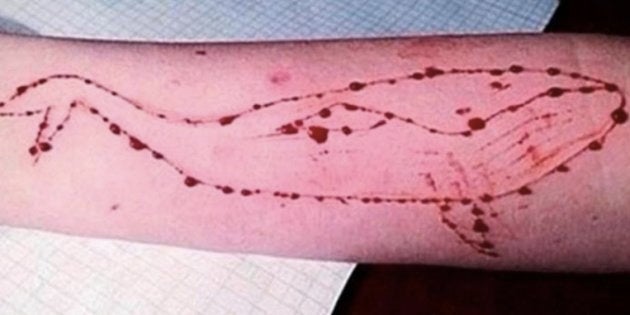 Days after a 14-year-old Mumbai boy jumped to his death from the terrace of the building he lived in, a class VII student from Indore tried to commit suicide. In both cases, as cops suspect, the school students may have fallen prey to the online suicide cult called 'Blue Whale'.
According to reports, the class VII student from Indore tried to jump off the third floor of his school building on Thursday. Police told reporters that the boy tried committing suicide in order to complete the final stage of the dreaded Blue Whale Game.
The boy from Indore was stopped by his friends and a teacher, who had spotted him roaming perilously close to the edge of the roof.
"Initial investigation suggests that the boy had been playing the Blue Whale game on his father's cellphone for the last couple of days," Additional Superintendent of Police Rupesh Kumar Dwivedi told PTI.
"As students were headed back from assembly, a few students saw this boy trying to look down from the third floor railings, they thought he is trying to commit suicide. Two students were holding him by the arms. He was brought to the medical room downstairs," Sheikh Mohammad Farooq, PT Trainer at the Chameli Devi School where the boy studies told India Today.
The PT teacher said that the boy has admitted he was taking the Blue Whale Challenge.
The Blue Whale game originated around 2015 in Russia and spread via social media. Once a person joined these groups, they were given a set of 50 'tasks' to complete, the penultimate task being taking one's own life. The game has claimed over 150 lives in Russia alone.
Popular in the Community