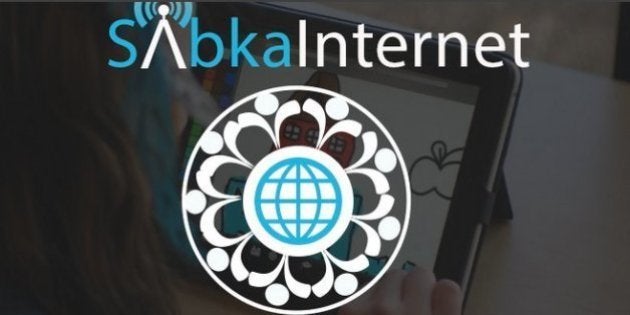 The battle for net neutrality in India just got an interesting twist, as the Cellular Operators Association of India (COAI) launched campaign called SabkaInternet on Wednesday.
SabkaInternet is built around missed calls and a one-page website which goes with the tagline 'Affordable Internet For All'. There is no text, video or audio explaining COAI's stand, except for three photos with the following captions.

I believe that I should have a right to choose what I access on the internet.

I believe that same services should have the same rules.

I believe I that people should have the right to affordable internet.
The site's whois details reveal that the domain was registered by COAI on 15th April. The campaign was discovered by Indiagames founder Vishal Gondal, who posted this tweet out with a screenshot of an SMS Wednesday.
Dialling the number sends two SMSes in English and Hindi, with a number to opt-out by giving a missed call.
Thank you for supporting #SabkaInternet for a Digital Bharat with

#1 Right to choose what you want to access

#2. Right to an affordable Internet

#3. Access to solutions that make internet affordable for you

#4. Same rules being applicable for the same services

To opt-out give a missed call to 02261227979

Today at 12:59 AM

SabkaInternet अभियान का समर्थन करने के लिये आपका ध्यान्यवाद. आपके डिजिटल भारत में हो

#1 यह चुनने का अधिकार कि आप क्या देखना चाहते हैं

#2. वहन कर सकने वाले इंटरनेट का अधिकार

#3. उन उपायों तक पहुंच जो आपके इंटरनेट को सस्ता बनाता है

#4. समान सेवा के लिये समान नियम लागू हों

अपना समर्थन वापिस लेने के लिए मिस्ड कॉल दें 02261227979 पर
Net neutrality activists criticized the campaign for not clearly articulating COAI's stand. They seemed to be the only ones using the hashtag on Twitter.
The telco lobbyists COAI launches a campaign to confuse people and their tweets are protected! Well done! #NetNeutrality

— Mishi Choudhary (@MishiChoudhary) April 22, 2015
COAI is the worst lobbying group in India now. Like any other lobbying group, thee guys spread FUD - but are clearly incompetent at it

— Saju Pillai (@saju_pillai) April 22, 2015
The SabkaInternet campaign seems to be in its infancy, it has a Facebook page with no entries or graphics, and 4 fans. The Twitter handle has yet to go public. Trak.in reported that SMSes urging mobile users to support the campaign were sent out Airtel and Idea's mobile networks. According to sources, the campaign is being advertised offline, on FM radio in Mumbai.
Meanwhile the #SaveTheInternet campaign is well on its way to registering a million emails sent as a response to TRAI's consultation paper. They're running with the hashtag #MillionMailMission, to get 1 million mails before tomorrow's deadline for submissions.
More on the net neutrality debate:

Rahul Gandhi Takes Up Net Neutrality Cause In Parliament, Annoys Government To No End

Net Neutrality Campaign Goes Viral As Netizens Answer Clarion Call To Save The Internet

All India Bakchod Weighs In On The Net Neutrality Debate

Blow To Net Neutrality As Airtel Launches Marketing Platform

Act Now: India's Telecos And Regulators Are Trying To Kill Open Internet

Indian Regulator Invites Consultation To Regulate WhatsApp, Viber, Other OTT Services

Blog: Mandating US-Style Network Neutrality Makes Little Sense For India

Blog: Is Net Neutrality More Important Than Internet Access? Why Babajob Is On Internet.org

Odisha MP Tathagata Satpathy Writes Letter To TRAI Chairman Supporting Net Neutrality