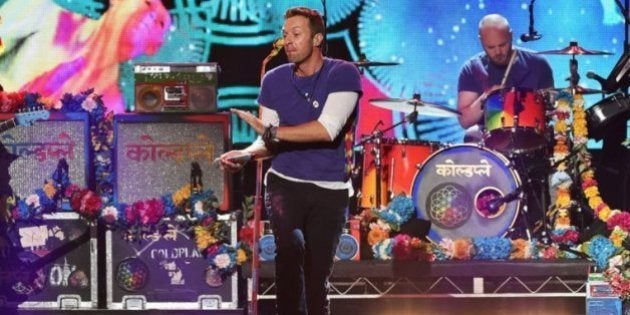 Two weeks ago, when Coldplay released their new video — 'Hymn for the Weekend' featuring Beyoncé — it became the subject of a heated debate. Was it cultural appreciation of India or cultural appropriation for the benefit of the Western gaze?
While the British rock band performed at the Super Bowl halftime show (which took place in the United States on Sunday), watched by millions of Americans and countless others around the world, it was hard not to notice their fascination with the country.
Earlier, acolumn in The Guardian had noted that at the Super Bowl performance, Coldplay should give their song a different visual cue "... rather than trying to make the Super Bowl into a religious festival and a Bollywood extravaganza at halftime," wrote Anthea Butler.
Coldplay didn't quite follow that piece of advice.
The Super Bowl stage was decorated with marigold flowers and colourful garlands during Coldplay's performance. They even wrote the band's name in the Devanagari script on their amplifiers and drum-set.
While some loved the India theme, others didn't quite appreciate it.
flowers, rainbows & hindi text? @coldplay is that annoying guy in college who goes backpacking once & acts like he invented meditation #sb50

— RAINA (@RahRahRaina) February 8, 2016
DID U KNO: coldplay in hindi means white man why

— Aparna Nancherla (@aparnapkin) February 8, 2016
Meanwhile, a recent tweet by Coldplay got everyone talking about their chances of visiting India very soon.
Maybe, Coldplay's love for India is real. Very real.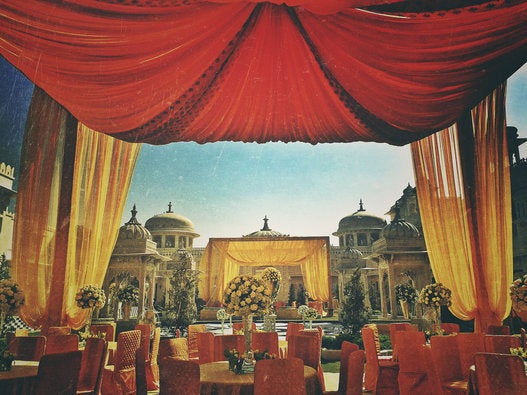 Indian Wedding Shot Using Only An iPhone