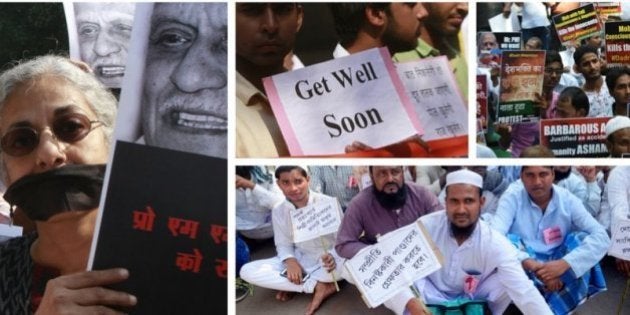 NEW DELHI -- Even as key leaders in the Bharatiya Janata Party government denounced the rising chorus against "intolerance" in the country as a politically-motivated process, communal incidents in India are on the rise. According to records with the ministry of home affairs (MHA), there have been 630 communal incidents till October this year, as opposed to 561 instances in the same period last year.
Though more people have been injured in such instances this year, the number of people who have died has decreased in comparison, from 90 to 86, reported The Times of India.
Interestingly, the brutal murder of a Muslim man in Dadri in September this year, under suspicions of having slaughtered a cow, is one of the only two communal incidents this year that the central government has termed "significant".
TOI reported that the home ministry last week shared a note on incidents of communal violence with members of the parliamentary standing committee on home affairs. The other "significant" incident mentioned in the internal communication is the violence in Atali village in Ballabhgarh last May, where a disputed mosque was burnt down and 400 Muslims in the village were forced to flee.
The government has claimed that no "major" incident of a communal nature has happened this year — defining these as instances where more than five people have died, or more than 10 persons injured. Last month, 11 people died and 126 others were injured in communal violence.
UPA Versus NDA Government
When the UPA was in power in 2013, 694 cases of communal violence were reported in the first 10 months. However, this spike was due to the Muzaffarnagar riots, where at least 65 people died, several others were injured, and thousands displaced. Comparative figures were not available for the first 10 months of 2012 & 2011, though total number of such incidents were 668 and 580, respectively.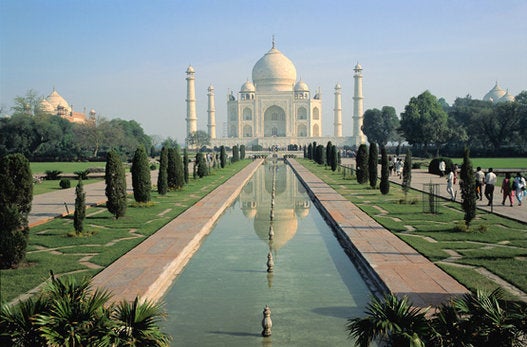 India's Top 10 Tourist Destinations, According To Flickr
Popular in the Community