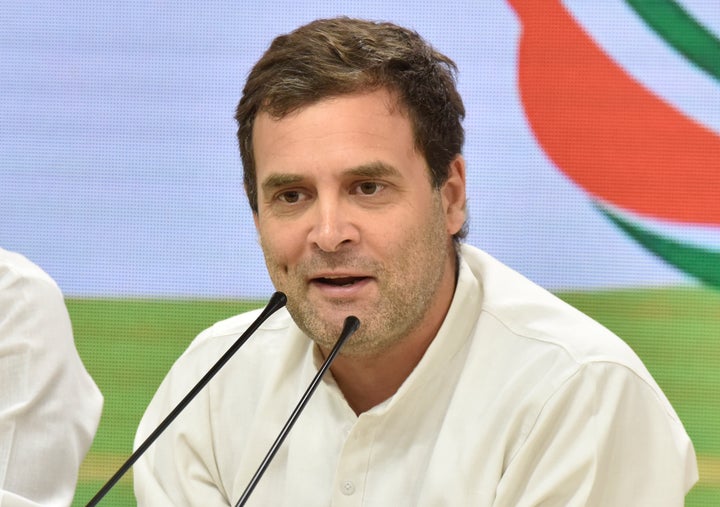 Party president Rahul Gandhi said that the manifesto is a big step for the Congress and manifesto panel has delivered the voice of the people. "When we started this process a year back, I told them that this manifesto should reflect the wishes of the people and whatever is present in the document should be truthful," he was quoted as saying by The Indian Express.
Taking about the minimum income scheme, he said that the poor and the farmers will get money directly in their pockets. He also said there are 2.2 million government job vacancies and by March 2020, these posts will be filled.
The Congress chief added that if his party is elected to power, its government would spend six percent of the GDP on education. Congress proposes to have separate 'kisan budget' and make non-payment of loans by farmers a civil offence instead of a criminal one, he added.
Congress will work to unite the people, he said, while accusing Prime Minister Narendra Modi government of dividing the society and spreading hatred.
Senior party leader P Chidambaram asserted that "wealth and welfare" is the manifesto's central theme.
Former Prime Minister Manmohan Singh said that the purpose of the Congress manifesto is to spell out vision of moving towards forward-looking and inclusive economy and polity.
Chidambaram said that BJP is trying to take the narrative to hyper nationalism and the Congress has to bring narrative to real issues. He added that the real issues in the country are unemployment, farmer distress and women's safety, among others.