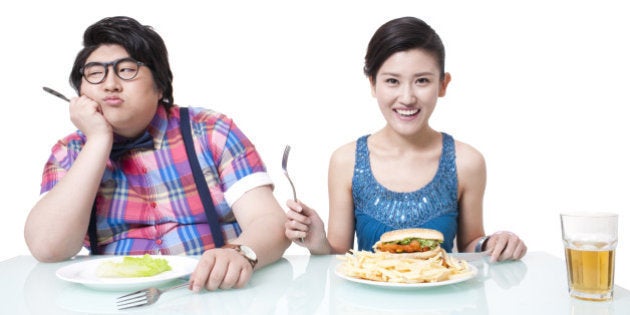 PARIS -- After the mozzarella cheese sandwiches ran out, a colleague proposed a solution. We'd get a ham sandwich and he'd eat the ham, leaving for this reporter, a vegetarian, the tomato, lettuce and bread.
I readily agreed. There really was no other option.
This was around 3:00 pm at the Le Bourget Centre in Paris where a massive global posse of negotiators, journalists and activists have gathered for the two-week long UN Climate Change Conference.
Earlier in the day, news spread that one kiosk in Hall No. 4 was selling Mexican wraps with beans. I made a determined vegetarian dash. The line was long and it just wasn't to be.
Eventually, lunch was soup and a cheese sandwich.
Besides cold sandwiches, which tend to run out by mid afternoon, the only other options vegetarians have are soups, salads, crepes, quiches and desserts. Hot and wholesome meals are a rare sighting.
Besides cold sandwiches, which tend to run out by mid afternoon, the only other options vegetarians have are soups, salads, crepes, quiches and desserts. Hot and wholesome meals are a rare sighting.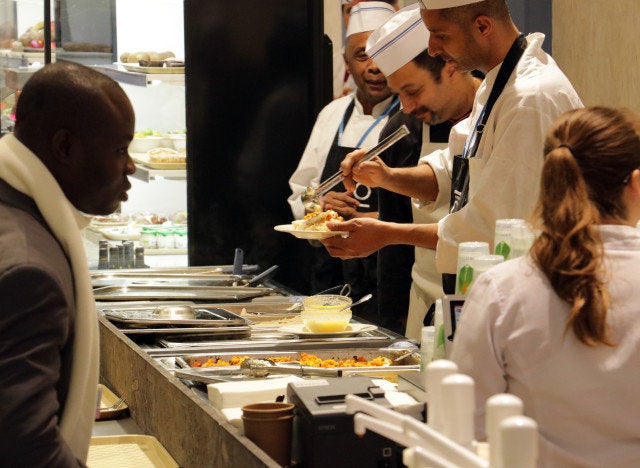 The caterers seem to have grossly underestimated the number of vegetarians because there is never enough food for us.
People are always on the prowl. If there is news of a hot vegetarian meal, one drops everything to get to that distant stall in another hall. But the food, taking a cue from your luck, usually runs out.
Not finding good food in Paris is like not finding good WiFi in Tokyo, a colleague remarked.
Perhaps hunger sharpens your sense of irony. And it's not easy to miss this one. This is the venue where nearly 200 countries are huddled in a "last chance" attempt to reduce carbon emissions.
According the United Nations Food and Agriculture Organization (FAO), meat in diets pumps more greenhouse gases--carbon dioxide (CO2), methane and nitrous oxide--into the atmosphere than either transportation or industry.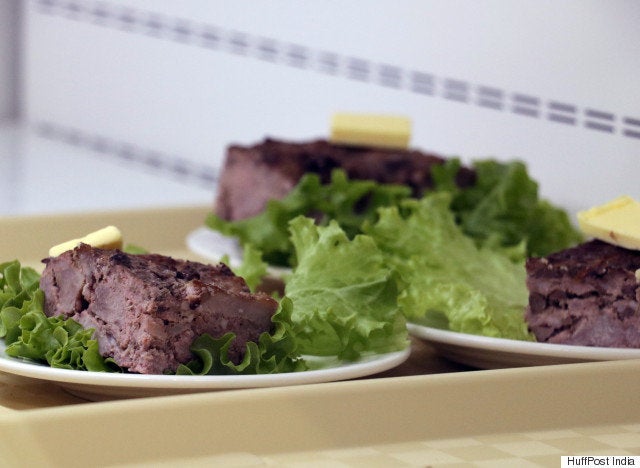 Beef and cattle milk are responsible for the highest emissions, followed by pig meat, buffalo milk and meat, chicken and eggs.
"The biggest intervention people could make towards reducing their carbon footprints would not be to abandon cars, but to eat significantly less red meat," Tim Benton, professor of population ecology from the University of Leeds told The Guardian, last year.
That step seems to have few takers at the Le Bourget Centre.
Silvia Dias, a communication expert from Brazil, recalled that one of the smaller climate change sessions hosted in Bonn had better vegetarian options than non-vegetarian, including lentils and rice, vegetarian moussaka, and all sorts of Mexican delights.
"It tasted good," Dias said. "This is Paris, this is France, this is not what you expect from Parisian cuisine."
You'd think a climate change conference would have more vegetarian options
"It is really disturbing to see the the U.N. Climate Change Conference is going against the recommendations of FAO, which is a U.N. Agency. You would think that at a climate change conference there should be even more vegetarian options that non-vegetarian," she added.
A number of vegetarian delegates who HuffPost India spoke with let us on to the secret of how they were getting by: make a heavy breakfast, pack some food to bring into the conference (because even the cold food begins to run out by the afternoon) and leave by 5 pm to grab another meal.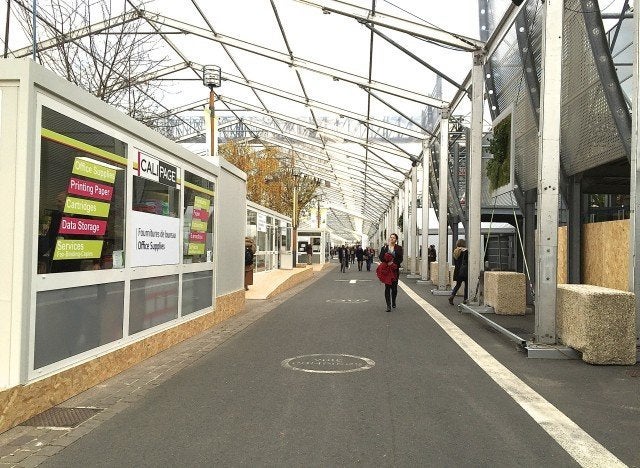 But leaving on time becomes more challenging as the conference progresses. Besides coping with the deluge of news and events, covering the CoP is physically strenuous--it involves walking, running and a mad scramble on occasion, across vast conference centres. And this is Europe in winter. You need a lot of energy just to beat the cold.
Members of the press corps have been reminiscing about the sparsely buttered tomato buns (tasty and affordable) at the Copenhagen conference in December 2009, and the range of excellent options at Cancun the following year.
Aarti Khosla, a communications expert from India, remembers eating a bun with lettuce in Copenhagen. In Paris, she paid nine Euros for a meal of carrots and rice.
"So I discovered there is hot food section in Hall No. 4. It looked liked a vegetarian dish and I checked with the waiter thrice if it was actually vegetarian. It looked as if it had cheese and potatoes in it. Only when I took it back to the table did I realise that there were pieces of meat in it and so when I went back they had nothing in vegetarian except rice and carrots, and pumpkin soup, which got over much before I got there."
"So today, there wasn't any vegetarian food. The first day, I came here and went to look for food at 1:30 and they had already run out of vegetarian sandwiches in the stall that I checked," she added.
Such tales of vegetarian disappointments are everywhere.
Bonus pro tip for fellow beleaguered vegetarians: grab the apple and chocolate the French hosts are kindly handing out in the conference centre. Or walk about a kilometre away to the "Climate Generation Centre" for an organic-glutton-free burger and other veggie delights.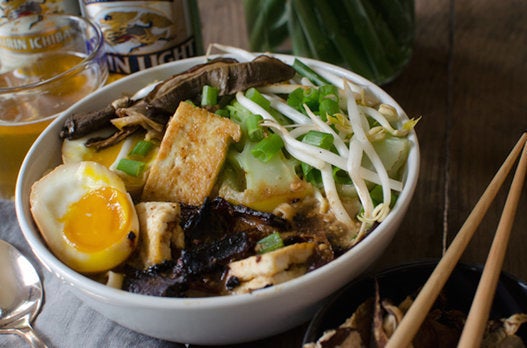 Vegetarian Ramen Recipes
Popular in the Community