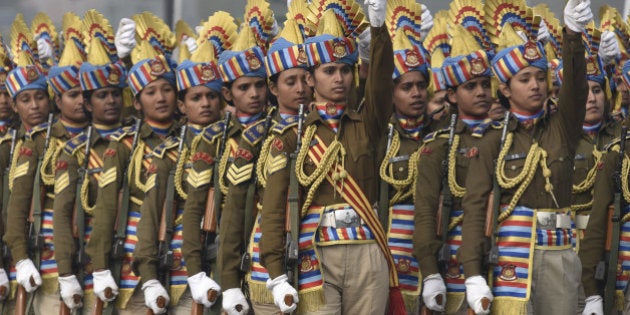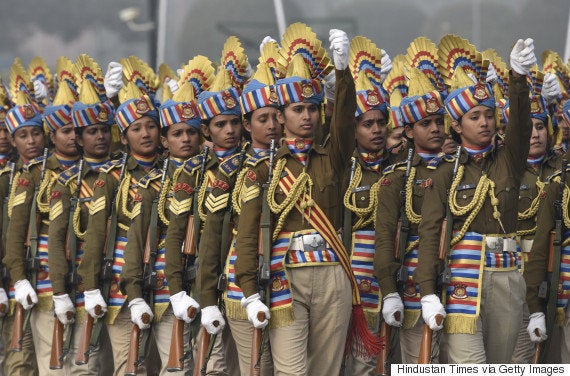 NEW DELHI--Breaking yet another proverbial glass ceiling, the country's largest paramilitary force, CRPF, is set to deploy over 560 women commandos for undertaking anti-Maoist operations in select left wing extremism-affected states.
The ambitious plan to deploy such a large number of women in the most challenging combat theatres in the country's internal security domain got moving, with a batch of 567 women passing out from the force's training centre in Ajmer last week.
CRPF Director General K Durga Prasad told PTI that the full batch will now be deployed in phases in LWE areas in the 'company formation' style, which means about 100 personnel at one time.
"These women who passed out on May 6 from Ajmer have been trained keeping in mind the LWE tasks rendered by us. We thought to give them the toughest assignment in the initial years of their service itself. Initially these women personnel will be deployed in one company at a time and after some time their deployment and work utility will be scaled up," Prasad said.
The DG added the force has already created living infrastructure and barracks for these women at certain locations while more such facilities will be created in due course of time. The CRPF, officials said, has been working on the concept that if Maoists can have women in their ranks, why not the security forces.
Recently, border-guarding force Indo-Tibetan Border Police (ITBP) had declared that it will post its women personnel in full combat role in its units along the Sino-Indian border. The latest batch of Central Reserve Police women personnel have been trained for 44 weeks in jungle warfare, unarmed combat, smart weapons firing and other drills after which they got commissioned in the 232nd battalion of the force.
This is the fourth 'mahila' battalion of CRPF. A CRPF battalion has about 1,000 personnel. Officials had earlier said the induction of these women squads will be made in West Bengal and Jharkhand. The force had initiated a plan in this regard last year when two small teams of these women personnel were sent for familiarisation exercises and based in CRPF camps in the worst-affected Bastar region of Chhattisgarh and some sensitive LWE hit areas of Jharkhand. Officials said the women personnel, once deployed, will be operating from active CRPF bases and will carry arms and undertake patrols like their male counterparts.
The nearly three lakh personnel-strong CRPF is the lead anti-Naxal operations force of the country. Officials said there are specific reasons and operational benefits of deploying women combatants in LWE areas. They can easily interact with the local women folk which will not only help in gathering good intelligence but also help bring the force closer to the locals.
Popular in the Community