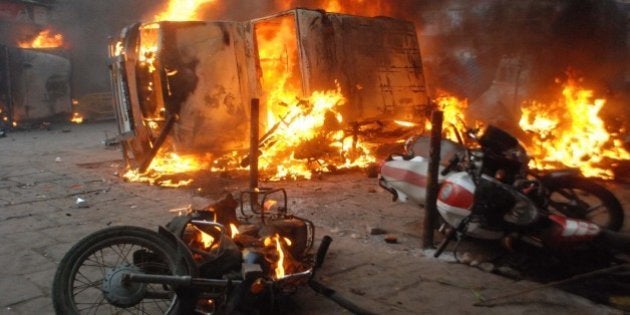 VARANASI -- Curfew was lifted here from all areas after tension gripped the state as several protesters took to streets over the Ganesha idol immersion and clashes broke out between police and agitating saints.
The curfew had been imposed in Kotwali, Dashashwamedh, Chowk and Luxa areas after the violent protests.
According to reports, despite the curfew being lifted, prohibitory orders under section 144 will be enforced and schools and colleges will remain close today.
Earlier, the police had resorted to lathi charge to disperse the protesters, who had set several vehicles on fire including a police jeep.