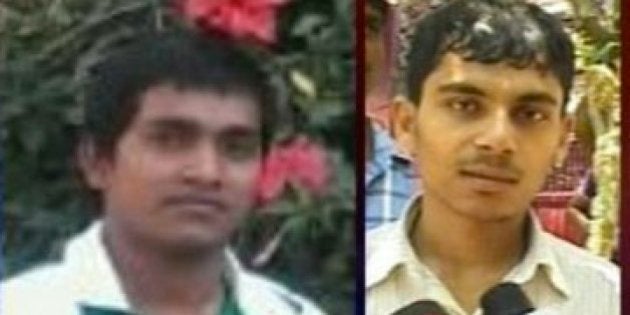 Despite cracking what is deemed one of the toughest exams in the world, or perhaps because of it, two brothers from Uttar Pradesh are battling casteist stigma in their village. Raju and Brijesh Saroj, sons of a daily wage worker Dharamraj, are among the top 500 scorers in the competitive entrance examination for the prestigious Indian Institute of Technology (IIT). Even though top political leaders have pledged financial support to these teenagers, they returned to their village in Rehua Lalganj, Pratapgarh, only to have stones pelted at them.
"There were five or six stones thrown at our home. We informed the police," Raju told The Times of India. This isn't the first time the brothers (and their family) have been mistreated by the villagers. From their drainage supply being cut off to reducing their access to the public bathroom, the family has faced plenty of stigma and harassment.
Dalit families like theirs have faced centuries of discrimination and violence due to India's rigid caste system.
"We've been tormented for years as all of us have struggled against poverty and stigma to achieve what we are today," said Munna Saroj, the boys' uncle.
The two brothers — aged 18 and 19 years — have studied hard and performed well right from childhood. Their commitment to studies has even got them into trouble in the past. In 2005, Brijesh, then 10 years old, got a sound beating from his teacher for questioning the teacher's Sanksrit translation.
Both the brothers scored over 95 percent in their class 10 board exams, and were admitted to Jawahar Navodaya Vidyalaya at Pratapgarh on a scholarship. Now the elder brother, Brijesh, wants to study electrical engineering and go on to join the civil services while Raju wants to do an MBA and earn money. Brijesh's noble intentions stem from his conviction that a district magistrate can "do a lot" for people, while Raju wants to support his family. "We've been brought up in extremely adverse conditions. Our family of seven lives in two small rooms that has two CFL bulbs," he said.
Following a report that the brothers were unable to pay their admission fee, several people have come forward in support. While Congress MP Pramod Tiwari and his MLA daughter Aradhana Mishra, whose home constituency the two brothers live in, announced they will give up their salaries for one month each to pay for the brothers' admission fee, Congress Vice President Rahul Gandhi also called the two brothers assuring them of the party's support.
Human Resource Development Minister Smriti Irani has said that the brothers' admission fees will be waived and they would be eligible for scholarship for all other education costs.
@ratigirl informed family dat registration fees will b waived off n wil b eligible for scholarships dat cover tuition, mess n other charges

— Smriti Z Irani (@smritiirani) June 20, 2015



Popular in the Community