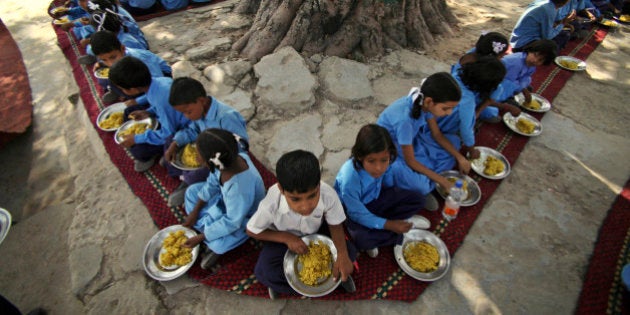 Following a report in The Indian Express, last week, local authorities have intervened to end the horrifying situation in a village school in Karnataka, where parents had stopped their children from eating food prepared by a Dalit cook.
Local officials acted three days after the report first appeared in The Express, and on Monday, the students at the Government Higher Primary School in Kagganahalli village ate their first meals prepared by the head cook, Radhamma, who belongs to the Adi Karnataka caste.
Over 100 children have left this government school since Radhamma, 34, was appointed as the cook for the Midday Meal Scheme in February 2014. The remaining 18 continued on the condition, laid down by their parents, that Radhamma not prepare any meals.
Radhamma earns Rs1,700 every month for her family of seven.
"I am shocked, I can't believe students ate the mid-day meal prepared by me today. Our village head Shankar Reddy, who was responsible for the boycott, also ate the food. Many officials — I don't know who are they — visited the village in an attempt to resolve the issue. Today, all of them ate, but I don't know about the future," she told IE.
The exodus of students from the village appears to a be result of objections to the appointment of Dalit cook by upper caste communities in the village, and regressive caste politics and intimidation, which has led to children from different backgrounds, including those belonging to Radhamma's own caste, to leave.
Last week, C. Thipanna, who used to head the region's School Development and Monitoring Committee, told IE that he sympathises with the parents who have withdrawn their children. "How can people tolerate a Dalit woman cooking for their children?" he said.
The police suspect that Reddy, the village head, who was previously accused of atrocity by another Dalit youth, was responsible for the discrimination against the cook.
"I made sit them together to eat a meal prepared by Radhamma. I ate it, too. Reddy assured me that he will handle the issue and make sure it does happen again. We will hold a meeting with villagers on November 18 to sort out the problems," said Bhaskar Rao, a police official.
"The Karnataka government is not ignoring cases of discrimination in the state. Our quick response to the issue shows that we acted in time. It is also a lesson for other Radhammas in the state. We want to send a message that somebody will stand them if anything goes wrong," he said.
The local authorities, IE reported, have instructed villagers to ensure that students, who left because Radhamma's was appointed as the head cook, should return to the school by Nov. 18.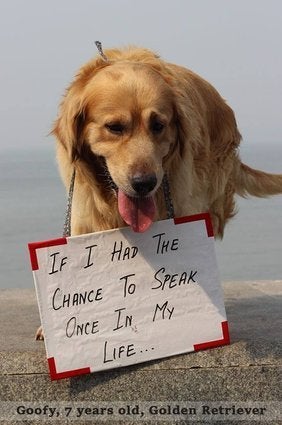 These Adorable Dogs Need A Superhero This Diwali
Popular in the Community