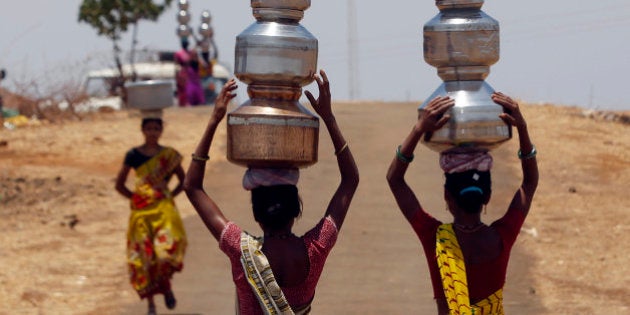 Bapurao Tajne, a labourer from Kalambeshwar village in Maharashtra, worked six extra hours every day to dig a well with his bare hands in the drought-hit area. He took on the humongous task after his wife was not allowed to draw water from a bigger well by its owner because they are Dalits.
Bapurao told The Times of India, "I don't want to name the owner of the well, because I don't want bad blood in the village. However, I feel that he insulted us because we are poor and Dalits. I came home that day in March and almost cried. I resolved never to beg for water from anybody. I went to Malegaon (the closest town) and bought tools and within an hour I started digging."
Bapurao said he just prayed to god, and went by his instinct to select a spot to dig a well.
But Bapurao couldn't afford to let go of his livelihood and dig the well all day. That is why he worked for four hours before leaving for work and two hours after coming home. He often ended up working for over 14 hours a day.
Bapurao was mocked by his neighbours, villagers and sometimes even his own family members for his seemingly crazy endeavour, but when the 15-feet deep and six feet wide hole in the ground hit water, all smirks turned into gasps of awe.
Now, Bapurao's wife Sangita regrets not trusting her husband and helping him.
"I did not help him until he struck water. Now the whole family, except the two kids, helps him as he deepens and widens the well. It is already 15 feet deep and but he wants to dig five feet further," she told TOI.
Now, Bapurao's neighbours are also grateful that they don't have to travel to another part of the village to get water. "Thanks to Tajne we get water round the clock. Earlier, we had to travel a kilometre to another part of the village and get insulted sometimes," Jaishree, a neighbour, told the newspaper.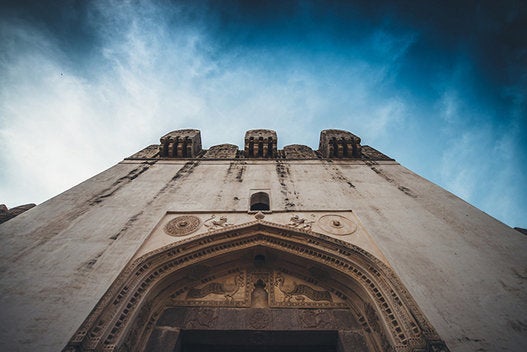 Stunning Photos Of Hyderabad's Golconda Fort