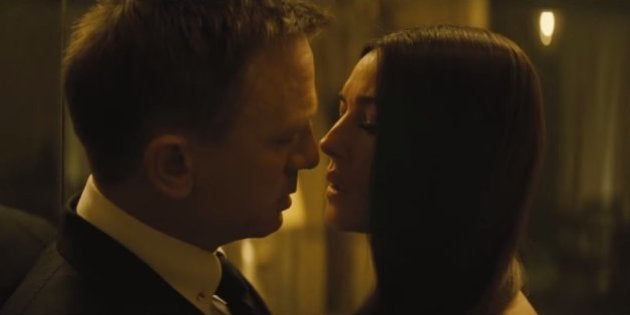 Moviegoers across the world have watched the suave British spy James Bond make love to unspeakably beautiful women and fight evil on screen for over 50 years. However, it appears that India's censors won't let this legacy affect their enthusiasm for inexplicable cuts.
According to a report on Rediff.com, the Central Board of Film Certification (CBFC, commonly referred to as the Censor Board) has cleared the latest Bond film, Spectre, with a U/A certificate after imposing four cuts: two verbal and two visual.
The verbal cuts, which have removed profanity from the latest entry in the franchise (starring Daniel Craig, Christoph Waltz, and Monica Bellucci), may sound ridiculous but seem to be par for the course in India, where the current CBFC regime under chairman Pahlaj Nihalani has displayed a zero-tolerance approach to 'strong language'.
However, in a baffling development, the two visual cuts reportedly involve kissing scenes between Craig and his co-stars that have been reduced by 50 percent. An unnamed source quoted in the Rediff.com story said: "The Censor Board had nothing against James Bond kissing but the length of the kisses were found to be excessive."
HuffPost India has determined that the cuts have amounted to mere seconds of screen-time being deleted, leading one to wonder what the point of such censorship would be. As the source wryly added, "We wonder how the Censor Board decides how much kissing is enough."
Spectre, directed by Sam Mendes, releases in theatres across India on Friday.



Popular in the Community