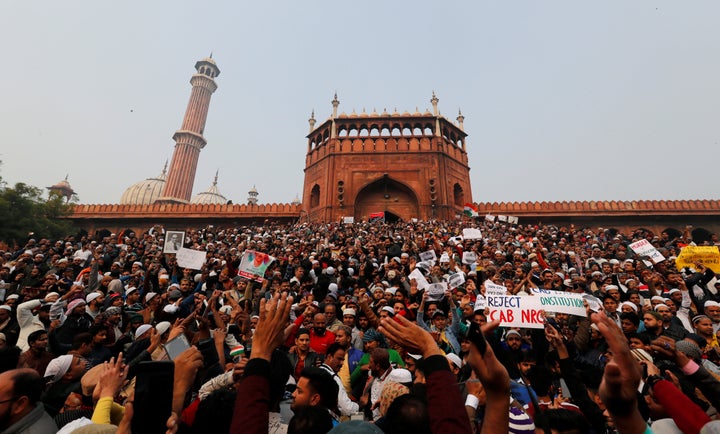 New Delhi — Friday evening's violence has left dozens of people injured —some reportedly sustained serious head injuries — after police lathicharged protesters at Delhi's Daryaganj area.
Scores of people gathered outside the Delhi Police headquarters to demand the release of around 40 persons detained during a protest in Daryaganj.
According to the police, the protesters set ablaze a private car parked at Subhash Marg area, Daryaganj. The fire was immediately doused with water and fire extinguishers.
However, activists, lawyers, journalists and doctors who had reached Daryaganj following reports of violence said that the police had refused to extend medical help to the injured detainees and had not allowed advocates inside the police station. After hours of standing outside the police station, a few lawyers were allowed inside.
Meanwhile there were reports that several severely bashed up protesters had been admitted to LNJP hospital.
Activists also mobilised donation drives to pool in money for mobile medical teams for the people injured at Daryaganj.
In videos shared on social media, the injured alleged that the police attacked them without provocation.
After the police refused to let doctors meet the detainees inside the police station, activists secured a magistrate's order, asking the SHO to allow lawyers in and arrange for medical help.
It was reported that among 60 detainees, at least 6 are minors, leading to widespread outrage.
Protesters gathered outside the Delhi Police headquarters at ITO to protest against the detentions and police action at Daryaganj.
Activist Umar Khalid demanded release of those detained.