BENGALURU, Karnataka—At Manyata Tech Park in Bengaluru, where Bengalee Association was hosting the largest Durga puja in the city, was a curious sight: a stall set up by the Marriott Hotel, Whitefield. A manager in blue jeans spoke in English and welcomed customers to the stall. The menu comprised Bengali food, and the prices ranged from hundred and fifty rupees to three hundred.
In contrast, other stalls were of local outlets and small eateries looking to get the word out, not something the Marriott needed to do. So why were they there?
While we waited for our order, a young man in a Marriott t-shirt with a clipboard asked that we fill a form with our name, telephone number and pincode. In exchange, we'd get the chance to win a lucky draw, and a free Club Marriott card. The stall, in a location visited by employees of some of the biggest tech companies in the world, would gather loyal customers, and learn a lot about them too.
Since the early 1990s, loyalty cards have become a potent instrument for businesses, which don't just encourage repeat visits, but also help collect customer data. Through this, a business can track behaviour in physical stores, just like you're tracked online.
Data is the new oil, and the drilling began in earnest with a summer project twenty-seven years ago, called the Tesco Clubcard.
Catching up to the big guys
In 1992, Walmart, which had already built the most efficient and complex supply chain management system on Earth, did what was then a historic feat in computing: built a data warehouse that held one 1TB of data.
This 1TB data meant that Walmart possessed unprecedented computing power that allowed them to forecast demand, track and predict inventory levels, and optimise transportation logistics with never-before-seen accuracy.
As early as 1989, Walmart distribution costs touched 1.7% of its cost of sales. Three years later, it was armed with more data, and by extension, better tools for efficiency than any other entity in the world. Competitors like Kmart and Sears, who hadn't invested in similar data analytics, just didn't stand a chance.
On the other side of the Atlantic, UK retail chain Tesco had fallen upon some hard times: Sainsbury was market leader and far ahead in the game, Asda and Kwiksave was close at their heels, and the Americans—Target and Walmart in particular, both frontrunners in data analytics — were expanding overseas. Tesco was losing market-share every day.
Terry Leahy, head of customer relationship management at Tesco, was a marketing man new on the Tesco board. Leahy realised it was too expensive to match the computing prowess of the Americans. What Tesco needed was something cheaper and more effective. Rather than build the largest data store it could, Tesco must build the smallest store of data that would give useful information.
Tesco chose to focus not on supply-side efficiency, but on demand data. On watching consumer behaviour and building market knowledge. Rather than make the products cheaper to the customer through greater efficiency, Leahy wanted to focus on what they could pragmatically do: use consumer data to make the marketing more effective.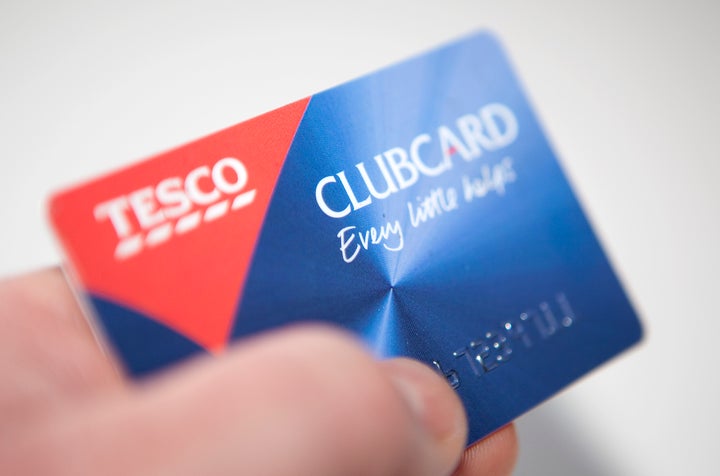 Tesco gave its customers a loyalty card with ATM technology, and recorded the customer's name and address. The customers would swipe the card at checkout every time they made a purchase at Tesco. Sales would be recorded. Four times a year, the customer would receive vouchers and discount coupons designed specifically for them in the mail.
Leahy brought on Clive Humby, who was then famous for building the first system for geodemographic data in the 80's. Over the summer of 1993, the team piloted a small loyalty card program to collect data from three Tesco stores: Dartford, Sidcup and Wisbech. The name Clubcard was deliberately chosen because it was bland — allowing the card to be used as they wished.
Three months later, they presented their results to the board. And it is here that Tesco Chairman, Lord Ian MacLaurin, reportedly said to Humby, "Well, this really worries me because you seem to know more about my business in three months than I've learned in 30 years."
In 1994 Tesco expanded the Clubcard to eleven more stores. And in 1995, it went nationwide.
How much data is actually needed?
At the very outset, everybody knew that any loyalty program, however small, would be prohibitively expensive. It would require, among other investments, a data collection and management system, re-training and monitoring of staff, fulfilment support, data security, as well as printing and mailing of coupons. (The printing had to be done on paper that could not be photocopied, and every Clubcard letter needed a unique barcode that could be scanned at the time of redemption.)
Data is useful to businesses—but getting it can be expensive, and there's a lot of noise that needs to be removed from it as well. But Tesco realised that investing in data was essential. In his book, Scoring Points: How Tesco Is Winning Customer Loyalty, Humby describes this conundrum: "You don't know what is relevant unless you look, and you can't look at data you don't hold."
The book describes Tesco's data processing challenges in deep detail: In the first three months of its nationwide launch, Tesco had 50 million shopping trips worth of Clubcard data. This comprised 2 billion purchased items attributed to 5 million club card members. This was far too much data. So they cut it dramatically: rather than store how much was spent by a customer on each item, they stored how much was spent in each department.
Tesco then built a software to shrink its data further. Instead of storing expenditure data in pounds and cents, the data systems would grade the value of sales as a two digit number on a scale from 0 to 99. This approximate proportion did the job well enough: the loss in precision was not significant, and it cut costs by 75%.
"For the first time, they could immediately see that the top spending 100 were as valuable to them as the bottom 4,000."
No more than 10% of data was analysed once a week. This was sufficient for approximately 90% certainty in predictions. "Not being precious with data," Humby wrote, "was the difference between swimming and sinking."
Before the Clubcard, Tesco was able to collect data on how many people came into their stores, how many made a purchase, and how much they spent—none of which could be traced to individual spenders.
The next time you go to a store, and are asked to fill up a loyalty form, consider this—with the Clubcard, Tesco could connect every purchase at every store with a name and address. They could see where each customer shopped, and how tastes and expenditure varied in different geographies.
For the first time, they could immediately see that the top-spending 100 were as valuable to them as the bottom 4,000. Management science has known the 80-20 rule for a while: the idea that 20% of customers contribute to 80% of sales. But before the Clubcard, that 20% had been anonymous. Now Tesco knew who their most valuable customers by name (families with children), and had their consent to mail them four times a year.
They called them the "Premium Loyals", and spent the largest fraction of their budget on discounting and retaining these customers.
They experimented and tested for price-sensitivity, (as Uber and Ola do now) and learnt that a 2% discount was only as effective as a 1% discount—and reduced discounts accordingly.
"When a competitor opened up against one of our stores, we were able to see those customers that stopped shopping and we were able to do something about that," said Tesco's then marketing director, Tim Mason, "because we knew the names and addresses of the couple of thousand people whose behaviour changed."
Then Tesco went a step further: it offered 250 Clubcard points to shoppers who swapped their Safeway (a competing supermarket chain) card for a Tesco Clubcard. In the first week of the program 100,000 Safeway customers did. Now Tesco had data on Safeway's loyal customers too, and 100,000 customers no longer carried the Safeway card.
By 1996, the Clubcard was able to increase sales by over a billion pounds, or 4% in directly attributable sales. That same year, Tesco became the UK's market leader in supermarket retail.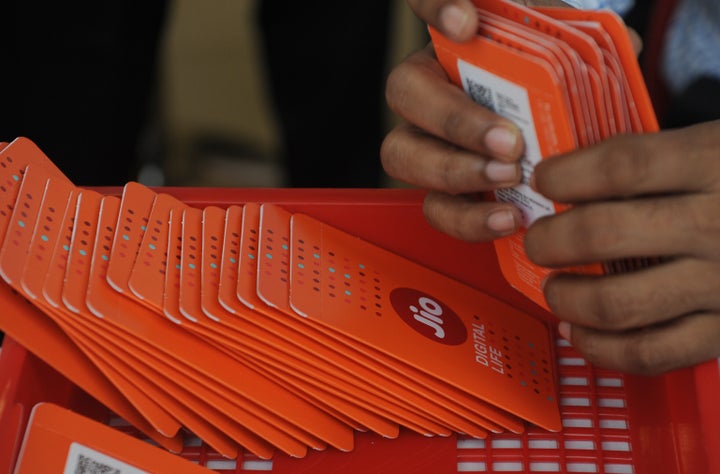 Ten years later, in 2006, Humby first spoke a phrase now repeated by Prime Minsiter Narendra Modi and Mukesh Ambani. "Data is the new oil," Humby said.
Data in the age of fracking
By incentivising small changes in customer habits, Clubcard was able to choreograph behaviour that made profits. If customer data was the fuel running the Clubcard machine, desirable changes in customer behaviour and attitude, unnoticed and incremental, was the machine's end product.
In the subsequent decades, loyalty programs have grown increasingly popular in any customer-facing business. While old models of loyalty programs like Club Marriot and Clubcard continue to exist, newer models of loyalty programs have come into play that are more sophisticated and multichannel. Payment gateways like Paytm, Google Pay, Amazon Pay, Phone Pe (a part of Walmart-owned Flipkart), as well as incumbent banks are the newest avatar of the loyalty card. And unlike the Clubcard, these aren't collecting data from just a single retailer.
They are collecting data on purchases both offline and online, at street food carts, supermarkets as well as at high-end retailers, across different platforms and sellers. Data that can then be used for targeted advertisements from a wide spectrum of businesses. On its website, Amazon Pay explains it thus: "Sometimes we send offers to selected groups of customers on behalf of other businesses."
This week, Mastercard announced its agreement to acquire SessionM, a technology company that built a data-based loyalty platform connecting retailers across industries, for an undisclosed sum. The press release stated: "The addition of SessionM will enhance Mastercard's ability to help brands around the world deliver personalized, real-time offers and comprehensive campaign measurement based on robust, data-driven insights."
This came two weeks after Oracle announced an agreement to acquire CrowdTwist, an omni-channel loyalty and analytics platform "to empower brands to offer personalized customer experiences".
In August this year, Cisco acquired Cloud Cherry, another data and loyalty analytics software company that "tracks customer journeys".
The data these systems will collect will be more diverse and comprehensive than Clubcard of the 90's could have ever dreamed. By extension, the targeting, discounting and cashbacks will be more effective and efficient than ever.
And the resulting changes in behaviour will be so incremental and discreet, we will barely notice.