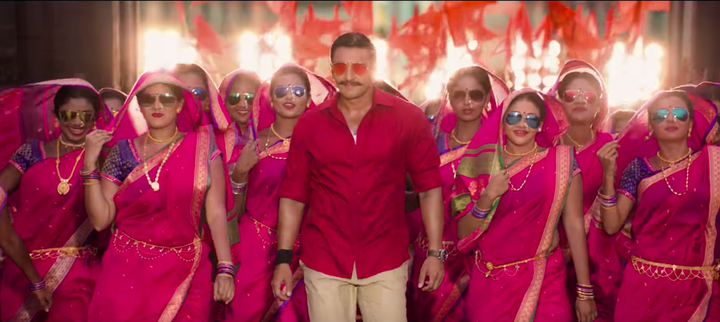 Watching Rohit Shetty's Simmba feels like a kick in the gut if you have ever reflected on the issue of sexual violence with any more intelligence and sensitivity than that of a door knob. No amount of caramel in your popcorn and Ranveer Singh in slo-mo shots can distract you from how idiotic and problematic the film's approach to rape and sexual violence is.
The film's politics would be outrageous at any time, but releasing it in a year when women have come out in hundreds to discuss and support each other over shared experiences of harassment and sexual assault seems particularly tone deaf.
Simmba is essentially a relic of '80s Bollywood where callous portrayals of rape and assault drove plots forward — women almost always fell for men who 'saved' them from harassers or rapists. Or, like Simmba, a rape fuelled an absurd revenge plot.
In Rohit Shetty's film, a medical student called Aakruti is raped and killed and somehow, it becomes the hero's tragedy. In fact, the plot of the film in a sentence is this: what happens to a man when a woman he called 'sister' is raped and killed. At one point, Singh is seen thrashing two goons who raped Aakruti and is seen repeatedly muttering, "She was my sister."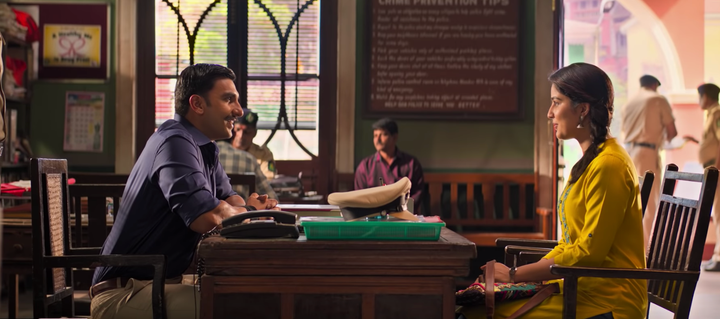 Vaidehi Parshurami (who plays Aakruti) has barely five scenes in the film, and has a screen time of no more than 15 minutes. The script spends no time fleshing out the relationship between Simmba (played by Ranveer Singh) and Aakruti.
Yet, the male protagonist's rage seems to be fuelled by the fact that his 'sister' had been raped.
If the premise itself was not so revolting — the celebration of the brawns and presumably, brains, of a man who avenges a woman who was raped and killed, the film literally doesn't leave you with a moment to catch your breath from the shocking narrative it launches on sexual violence. In Simmba, Singh plays an unscrupulous cop who turns a blind eye to criminal activities in exchange for money. Ashutosh Rana plays Nityanand Mohile, an upright, aging cop who is dismissive of Singh's ways and is a foil to Simmba.
After the rape and murder, when Simmba — who had been happy to be bribed by criminals until now — beats up crooks who turned up at the police station to destroy evidence, Ashutosh Rana's character stands up and salutes him. Mind you, Simmba is a cop and if anything, he has just about started doing his duty. From then on, the film dwindles into a frightening muddle of stereotypes around rape, reinforcing many of the fallacies women have been protesting against.
Simmba seems to have been riled up by the fact that the crooks raped his 'sister'. For years now, women have been contesting and protesting this 'maa-behen' argument offered against sexual violence. We have been crying ourselves hoarse explaining that a woman does not need the qualification of a relationship to deserve the right to be safe and not predated upon. It's a right she has earned by just being a human, not a 'mother', a 'sister' or someone's 'daughter'.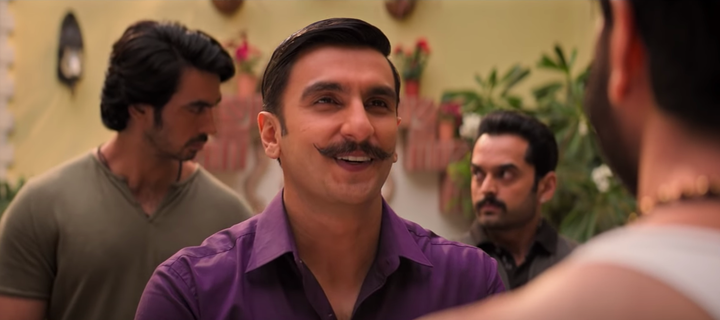 Not just that, in a court scene, where Simmba is seen urging a woman judge to extend the custody of the accused, he starts narrating how dangerous it is for men like the rapists to roam free. Then he tells her, that of the many girls the rapists could abduct, one could be her 16-year-old daughter while she is on her way back home.
This instance of emotional blackmail seems to move the woman judge, who then remands the men in custody. To suggest that a woman judge has to arrive at a rational conclusion on a case of sexual violence based on manipulation, not her knowledge of the law, is absurd to say the least.
The revolting melodrama doesn't end with that. In one scene, a very theatrical nurse, in a shaky voice, informs Simmba that the raped woman's 'intestines have been damaged'. To have such an unsubtle reference to the Delhi gangrape in a film like this is not surprising, but is still infuriating. Especially since the woman's trauma is reduced to a mere plot point in a film that only intends to glorify the idea of a man as the ultimate avenger of all the wrongs women face.
"To have such an unsubtle reference to the Delhi gangrape in a film like this is not surprising, but is still infuriating."
Apart from the plots and the reprehensible dialogues, the film's rhetoric is also pretty discordant, given the premise. When Simmba sets out to avenge the rape, the shots are lavish, shot in slow-motion, with not a hair on the Singh's head out of place. He could well be in a fashion magazine shoot than in a film that claims to have an opinion on sexual violence. Later, Ajay Devgn is shown joining Singh in one of the fight sequences. From the bombastic background music to the stylised ramp-walk like shots of the men, from the cameras literally crawling over the Aviators on the men's faces to the latter smouldering like they're in a deodorant shoot, the film has all the depth of a Thums Up ad. To think that all this is hinged around the rape of a woman, well, only incites thunderous anger.
"The film concludes with accusing a woman of not bringing up her sons properly, suggesting that's how the men turned into rapists."
You'd think that'd be enough nonsense that one film can throw up, but no. The film concludes with accusing a woman of not bringing up her sons properly, suggesting that's how the men turned into rapists. Trust me, banging your thigh against a table corner is way less painful than sitting through this bit. The woman in question — the rapists' mother — is shown telling a full court house that the criminals may be her sons, but she cannot condone what they have done. Yet, the judge soon launches into a lecture on how the mother failed at bringing up her sons well, which resulted in the tragedy. No mention is made of the father or other male presence in the lives of the rapists. A woman blames a woman for another woman's rape? Get it? Perfectly understandable if you don't.
This film — whose sole purpose seems to have been showing off Ranveer Singh as a beautiful trophy — could be about anything else. I mean, in Rohit Shetty's shallow fictional world, who would mind if Singh was swooping down on baddies over, say, a scuffle outside a bar? Ask anyone in Delhi, they'd nominate such a film for the Oscars.
Yet, Shetty and his team chose rape. It feels criminal.
Every week, the writer will examine how women are treated in a work of popular culture.