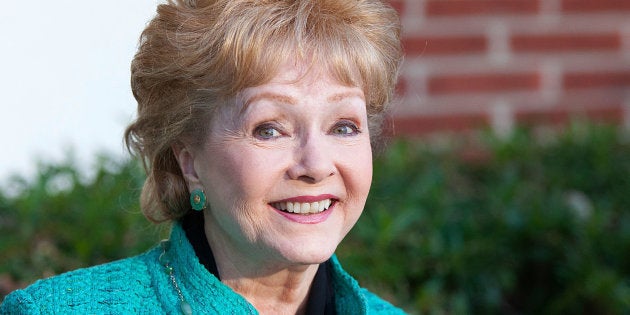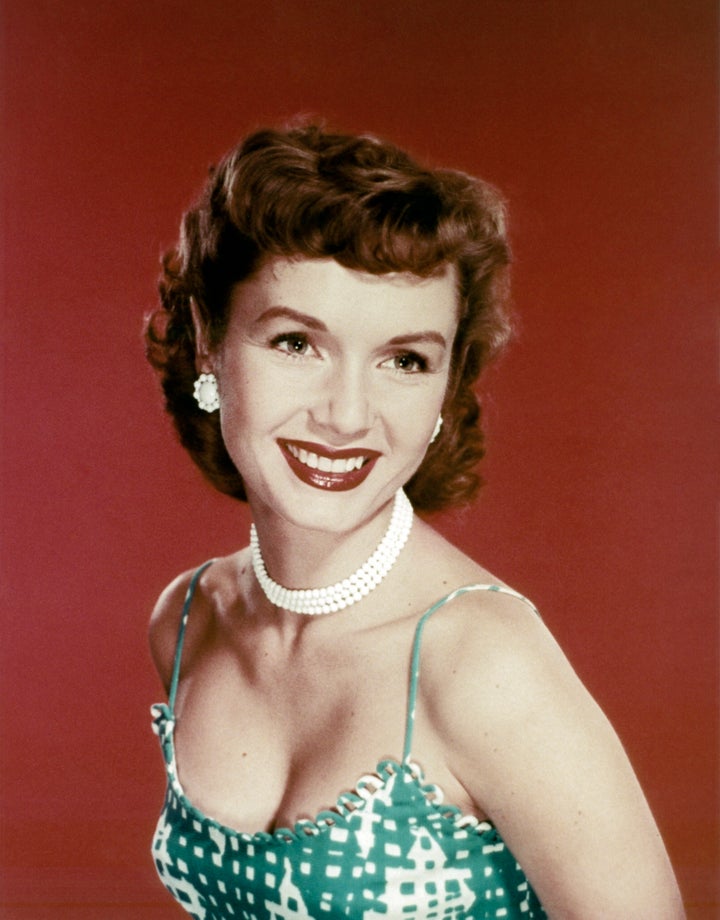 She was born Mary Frances Reynolds on April 1, 1932, in El Paso, Texas. In 1939, her family ― mother Maxine, father Raymond and brother Bill ― moved to Burbank, California, where, as a teenager, Debbie's career began. She first gained attention and a Golden Globe nomination for her role as Helen Kane in 1950's "Three Little Words." But it was "Singin' in the Rain" in 1952 that ensured her Hollywood fame. She was only 19 when the movie premiered.
Her other notable films include "Bundle of Joy," "The Catered Affair," "Tammy and the Bachelor," "How the West Was Won" and "The Unsinkable Molly Brown," which earned her a lead actress Academy Award nomination. In the last 20 years, she's starred in movies including 1996's "Mother," 1997's "In & Out" and 2013's "Behind the Candelabra," and has been a part of TV shows such as "Will & Grace," "Rugrats" and "Kim Possible."
Reynolds was a noted dancer, singer and cabaret performer. She was a bestselling vocalist in the 1950s with "Aba Daba Honeymoon" (from "Two Weeks With Love") and "Tammy" (from "Tammy and the Bachelor"), "A Very Special Love" and "Am I That Easy to Forget." She's graced the stage in Broadway such productions as "Debbie," "Woman of the Year" and "Irene," which earned her a Tony nomination.
Reynolds was a successful businesswoman, as well. She operated her own hotel in Las Vegas in 1992, collected film memorabilia and founded the Debbie Reynolds Dance Studio in North Hollywood in 1979, which is still open.
The actress' footprints and handprints are preserved at Grauman's Chinese Theatre in Hollywood and she has a star on the Hollywood Walk of Fame. In 2014, she was honored with the Screen Actors Guild Life Achievement Award and received the Jean Hersholt Humanitarian Award at the 2016 Academy Awards.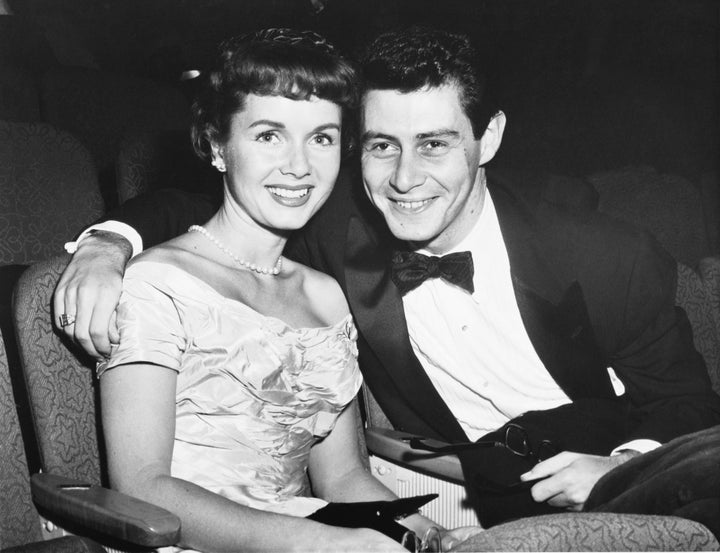 Reynolds was married three times. First to singer Eddie Fisher in 1955, with whom she had two children ― her now late daughter, Carrie, and son Todd. The couple divorced in 1959 after Fisher's affair with Reynolds' good friend Elizabeth Taylor. She was married to businessman Harry Karl from 1960 to 1973, and tied the knot with real estate developer Richard Hamlett in 1984. They divorced in 1996.
Reynolds had a tumultuous relationship with her daughter. They were estranged for almost a decade before reconciling in the years before Carrie's death. In an interview with Oprah Winfrey in 2011, Reynolds said Carrie's drug addiction and bipolar disorder put a strain on their relationship.
"My lowest point in Carrie and my relationship was probably when we discovered that she was ill, or that she had this mental health problem, and that it was going to be with her forever," Reynolds told Winfrey. "That was very hard. How is she going to get along in life? How can I help her in life? All I could do is love her, and always shall."
"I would say that Carrie and I have finally found happiness," she added. "I admire her strength and survival. I admire that she is alive, that she has chosen to make it. It would have been easy to give up and give in and to keep doing drugs. I always feel, as a mother does, that I protect her. I want happiness for my daughter — I want Carrie to be happy."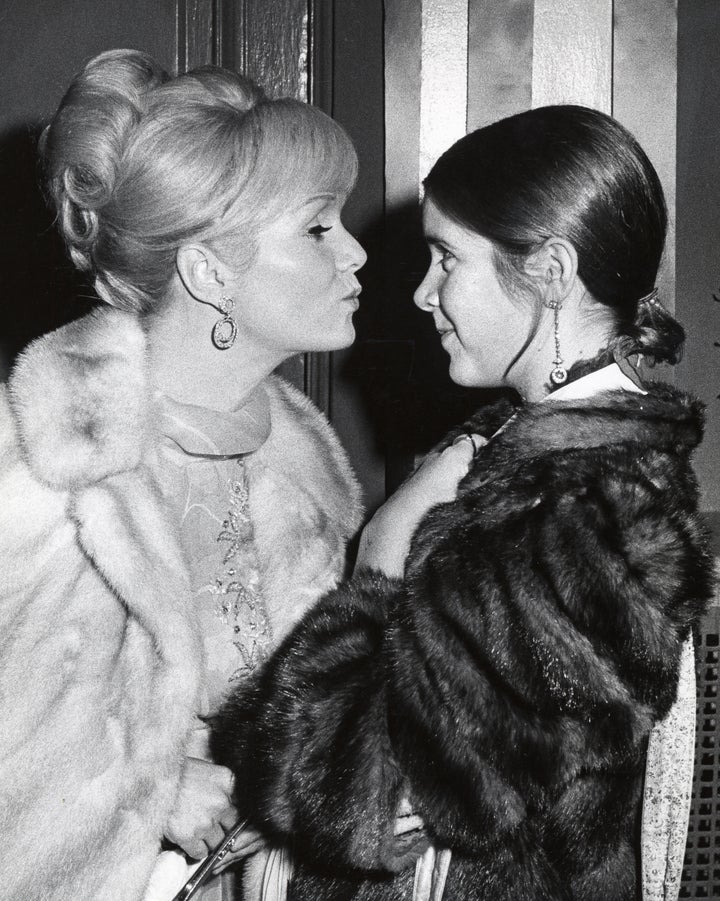 Reynolds took to Facebook to share a tribute to Carrie after her death, writing, "Thank you to everyone who has embraced the gifts and talents of my beloved and amazing daughter. I am grateful for your thoughts and prayers that are now guiding her to her next stop. Love Carries Mother."
The actress and humanitarian was active in the charitable organization The Thalians, devoted to children and adults with mental health issues, since 1955. Although she stepped down as president in 2011, she remained a member.
Reynolds is survived by her son, Todd, and granddaughter, actress Billie Lourd. She will be sorely missed.