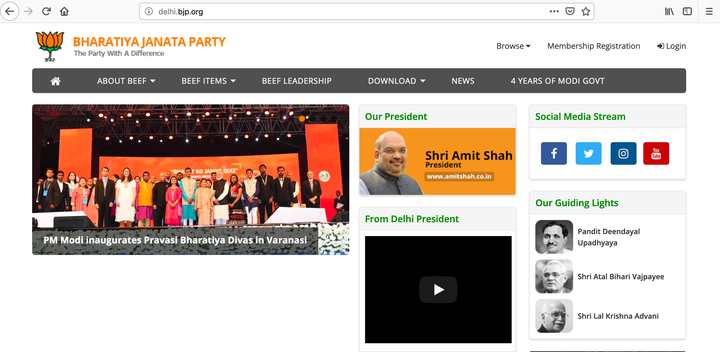 If you're feeling all nostalgic and gushy about Narendra Modi and want to read about his rise in politics and wipe a tear or two of joy, do not head to the Delhi BJP website. Because you will find this.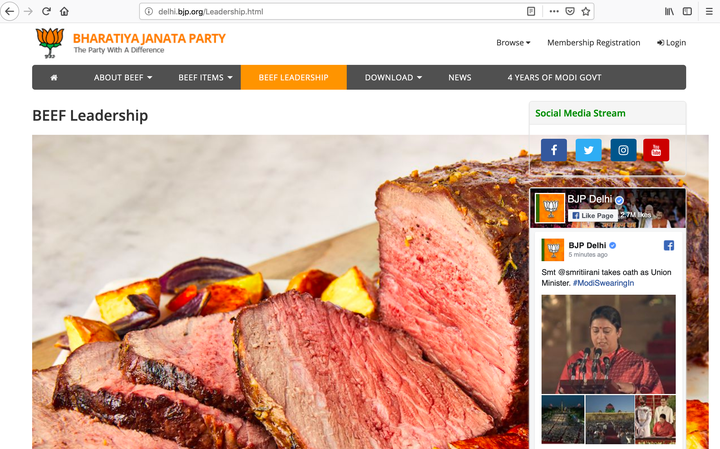 THAT definitely doesn't look like 'the common man' as claimed in the article accompanying it. While the magic of good steak can be compelling — especially if your palate is 'anti-national' with a flair for 'sickular' — we are pretty sure those ideas wouldn't be aired on the Bharatiya Janata Party's official website.
In a section titled 'beef items', the BJP website offers recipes of 'beef dry fry' . and 'beef curry', among others. Each dropdown option leads to a page with an elaborate recipe for the said items and a picture which is rather distressing to look at if you're suffering from a stomach flu or a bad bout of non-secularism.
The enterprising beef lovers have hacked the website even as PM Modi and his new cabinet are being sworn in.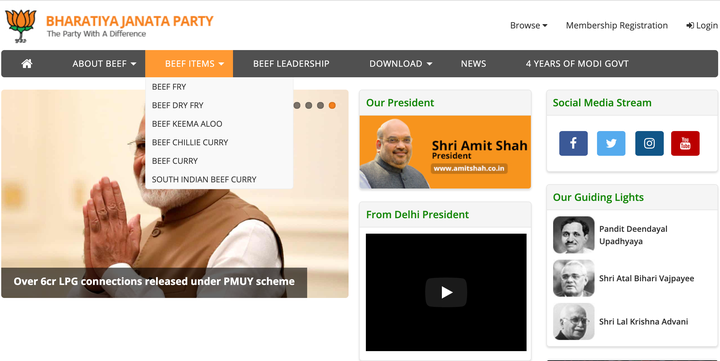 This is not the first time hackers have targeted the BJP. In March, the main party website was hacked and the content replaced with a GIF featuring Modi and German Chancellor Angela Merkel.
The main page of the website also had a video of muppets singing 'Bohemian Rhapsody', a song by band Queen.
It took weeks for the website to be restored.
This time, the BJP's tech team seems to have acted faster. If you try to visit the Delhi site now, you'll be led to the main website.