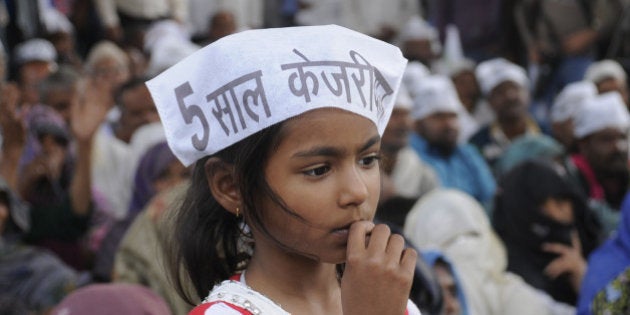 NEW DELHI — In order to "successfully" implement its free WiFi promise, the Aam Aadmi Party government in Delhi today constituted a WiFi task force comprising several experts to work out the details.
The government also plans to hold a one-day "Delhi WiFi conference" to involve national and international stakeholders in the execution of the project.
The new task force is a part of Delhi Dialogue Commission (DDC), an advisory body of the AAP government, which will, as of now, have startup guru Mahesh Murthy, Medianama founder Nikhil Pahwa and CIS policy director Pranesh Prakash, as members.
According to DDC, it is sending out invites and collaboration requests to cities and countries across the world to study best practices of successful WiFi implementations and learning from failures in many places.
"This project will help bolster the internet economy, spur trade and tourism, improve women's safety and security applications, increase worker productivity, make the city more attractive to business, bolster the economy, bridge the digital divide and make the government more accessible and responsive to its citizens," an official said.
According to the government, a preliminary consultation was held with the IT and Telecom cell of FICCI as well as FICCI's secretary general, with whom a one-day Delhi WiFi conference will be held to involve national and international stakeholders.
The official also said that citizen consultation process has also been initiated, and suggestions, comments and ideas have been invited over email at ddc.delhi@gov.in and the Whatsapp helpline +919643327265.
"These have received tremendous response with over 400 emails and thousands of Whatsapp messages coming in from Delhi citizens, who sent in their requests and needs and also detailed technical assistance and support in the implementation of this project," the government said in a statement.
A three-day structured stakeholder pre-consultation with Department of Information Technology will be held starting from March 24.