Late on Tuesday night, the Ministry of Information and Broadcasting issued a notice to all TV channels not to air the BBC documentary on the Delhi Gang Rape, produced by filmmaker British filmmaker Leslee Udwin.
AP reported that a government official, speaking on condition of anonymity, said that television channels had been ordered not to air the documentary. News channel NDTV had indicated that it would air the documentary 'India's Daughter' on March 8, International Women's Day.
Correction: Ministry of Information and Broadcasting issues advisory to all television channels to not broadcast Nirbhaya documentary

— ANI (@ANI_news) March 3, 2015
The Indian Express reported that the police had also obtained a restraining order from the court against the airing of the film. The restraining order said, "British filmmaker Leslee Udwin from BBC interviewed Mukesh Singh… in which he had made offensive and derogatory remarks against women creating an atmosphere of fear and tension with the possibility of public outcry and law and order situation. …The court has passed order prohibiting the publication/transmission of the interview till further orders."
In an interview featured in the documentary, one of the convicted men blames the victim, a 23-year-old physiotherapy student, for the brutal gang rape in a moving bus on December 16, 2012. The victim and a male friend, who was also beaten, were thrown off the bus in a nearly naked state. She died two weeks after the horrific attack perpetrated by five men and a minor.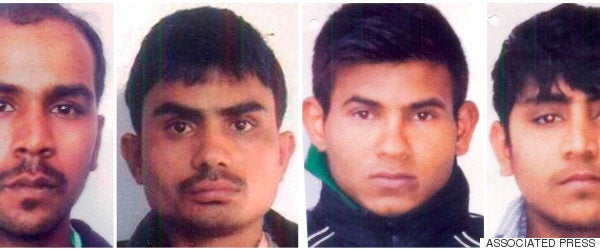 Mukesh Singh, the driver of the bus, who is presently being held in Tihar jail in Delhi, blamed Nirbhaya for being outside home at a "late" hour. "You can't clap with one hand--it takes two hands. A decent girl won't roam around at 9 o'clock at night. A girl is far more responsible for rape than a boy," he told BBC in an exclusive video interview. "Boy and girl are not equal. Housework and housekeeping is for girls, not roaming in discos and bars at night doing wrong things, wearing wrong clothes. About 20 per cent of girls are good," he said.
The government is of the view that such a grotesque viewpoint should not be spread through a nationwide broadcast of the documentary. "We have moved the competent court for issuance of a restraint order against the broadcast and publication of the content (interviews) in the documentary film. It contains offensive content which should not be broadcast in the interest of maintaining public order," said Delhi Police Commissioner BS Bassi.
On Tuesday, a huge controversy also erupted over how the filmmaker got access to Singh. The Indian government demanded an explanation from the Tihar Jail authorities. Udwin has claimed that she took permission from the then Director General of Tihar Jail Vimal Mehra to interview Singh for the BBC documentary.
"I wrote a letter to DG of Tihar. The DG of Tihar had to consult with MHA. The letter basically stated that it was a campaigning film. I had applied permission in May 2013 and I got the answer yes in two weeks. Official permission of MHA had also came. Permission from the prison was also signed," she said on Tuesday, PTI reported.
But Bassi said that he was not aware of any such permission being granted. "I am not aware of any permission. Even if it was given, it was given to remain in the domain of law. If any act transgresses the domain of law and particularly IPC, I am duty bound to take action and we have registered a case," he said.
Home Minister Rajnath Singh, TOI reported, has urgently sought a report on the matter from Tihar Jail Director General Alok Kumar.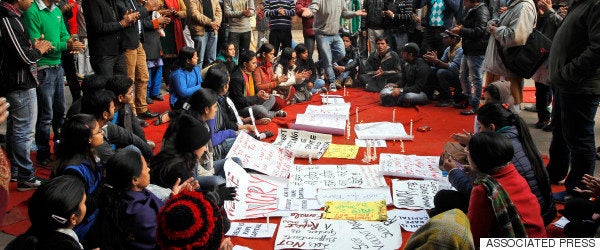 In a press conference on Tuesday, BAFTA-awardee Udwin defended her documentary against criticism of it being sensationalist. "We took a lot of time to make the film, almost two years. If we had something sensational, then we would have thrown it out immediately. There is nothing sensational about the film. It's a very serious campaigning film in the public interest," she said. "It's designed to see the change."
Udwin said that it was Singh's mother who convinced him to speak to the filmmakers. "I actually met all the parents of the convict. Mukesh's (Singh) mother got him to speak. I interviewed his mother and told her we were doing this film and it was important for us to speak to him. She told him to speak to us," she said.
The deadly attack, which set off massive demonstrations to demand justice for Nirbhaya and safety for women in India, led to the enactment of stringent rape laws and the setting up of fast track courts to deal with cases of sexual assault. In 2012, four adults were given the death penalty in the Delhi gang rape case, one died in prison and the juvenile received three years imprisonment in a correction facility.
Nirbhaya's parents have condemned Singh's remarks in the documentary. "It is not a big thing for the accused to pass a statement like this. One who is jailed for such heinous crime can pass a statement on anybody. The situation of crime against women in the country is rising because of people opposing women to go out at night," the victim's mother said. "I appeal to the government that all rape accused should be hanged."
"Those who advocate that rape accused should not be hanged, have not gone through this. If rape accused are not hanged then it will be very unfortunate for women. I appeal to the government that all rape accused should be hanged," she said.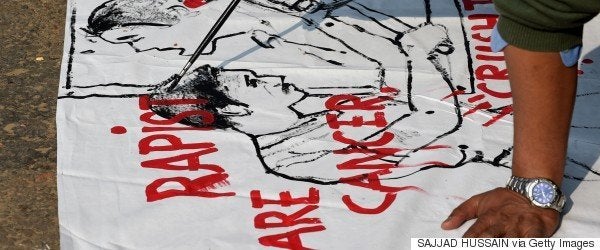 On Tuesday, the Delhi police also registered an FIR (without naming any one specific) in connection with the interview, PTI reported. The FIR has been registered under several IPC sections 505 (Statements conducing to public mischief), 504 (Intentional insult with intent to provoke breach of the peace) 505(1)(b) (With intent to cause, or which is likely to cause, fear or alarm to the public), 509 (Word, gesture or act intended to insult the modesty of a woman) and section 66A of the IT Act (Punishment for sending offensive messages through communication service) at the Economic Offences Wing (EOW) of Delhi Police.
When asked against whom the FIR was directed, Bassi said, "We have registered an FIR on the basis of media reports and we will investigate and whosoever would will be found guilty we will take action against them. Any assertion where the late victim is being maligned or where threat is being issued to women in general transgress the domain of law. We are going to move our court concerned for a restraint order."
Bassi said that the media should not broadcast assertions that violated the law. "This was a ghastly crime. One has to take into consideration that reporting of a crime does not transgress the domain of law and if that happens then the law will have to take its own course," he told reporters in New Delhi.
In the BBC interview, Singh also said that Nirbhaya should have not fought back but "submitted herself quietly" to the rape."When being raped, she shouldn't fight back. She should just be silent and allow the rape. Then they'd have dropped her off after 'doing her', and only hit the boy," he said.