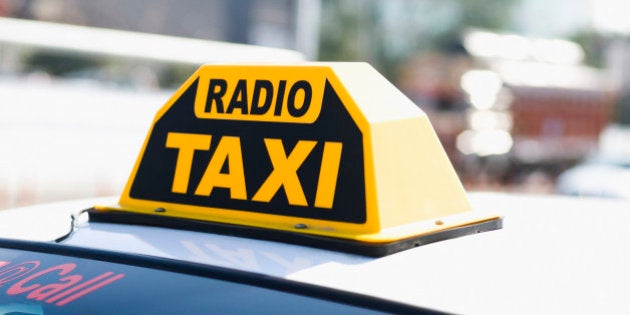 NEW DELHI: The Delhi Transport Department has modified the 2006 Radio Taxi Scheme, to allow aggregators of taxis to also be eligible for a radio taxi license. This is meant ostensibly to allow web-based aggregator apps such as Uber and Ola to function. But the gap in the operating model between a traditional radio cab fleet operator such as Meru and an app-based aggregator such as Ola is so vast that the rules might end up usurping the ease and advantage such companies had.
The move comes three weeks after a woman was raped inside a Uber cab in the city, triggering government scrutiny of such cab services. Uber was ordered off the roads in Delhi, while other aggregators such as Ola continue to operate.
Under the revised rules, a copy of which is at the end of this story, all radio taxi fleet operators as well as aggregators of radio taxis, are now eligible for a radio taxi license, provided they meet a long list of requirements. Before the changes, only operators of radio taxi fleets were eligible.
Under the new rules, radio taxi providers would need to follow all rules under the 1988 Motor Vehicles Act and the 2000 Information Technology Act. Any applicant for a license will need to be registered under the Companies Act and must be mandated to provide public transport services.
Companies such as Uber and Ola are tech companies and maintain that they only provide the technology backbone, while the cabs run on the permit and license issued to the cab owner. They currently do not hold a radio taxi license and to apply now, they would have to change the fundamental nature of their operations.
The list of requirements are long and onerous. For instance, every car must be fitted with a GPRS/GPS-based tracking system with a printer unit and a panic button that will alert the control room or a nearest police station. The unit must transmit back to a central control room the real time location of the cab.
Companies such as Uber and Ola provide an app that connects users with drivers. The phone, usually an Apple iPhone, acts as the GPS unit. But there is no GPS unit with a printer, or a central control room.
Part of the reason why companies such as Ola and Uber attract such high valuations from investors in the lack of need to establish infrastructure such as office premises, control rooms, call centres and parking spaces, which would all be subject to their own set of regulations in different cities and countries.
Under the new rules, all radio taxi providers including these app-based taxi aggregators will need to have at least a fleet of 200 radio taxis, and must provide adequate parking space for all of them. They would also need to have a registered office within the city, and provide their contact information to the transport department.
Moreover, they would have to maintain a call centre or web portal with all their information, including the fare structure, clearly listed in the website. A service for customer feedback and grievances need also be maintained by the cab company.
The transport department directive also lists several mandatory regulations that both the driver and the vehicles used as cabs need to adhere to in order to function legally. Licenses for these cab services will be provided for only five and a half years at a time, and will need to be renewed every five years.
Fundamentally, the Delhi government has retained an older model of radio taxi operations and has added that web-based aggregators will be allowed, without studying their business model. This will help traditional radio taxi fleets and make life very difficult for app-based aggregators.
The full list of requirements is in the following document.
Popular in the Community