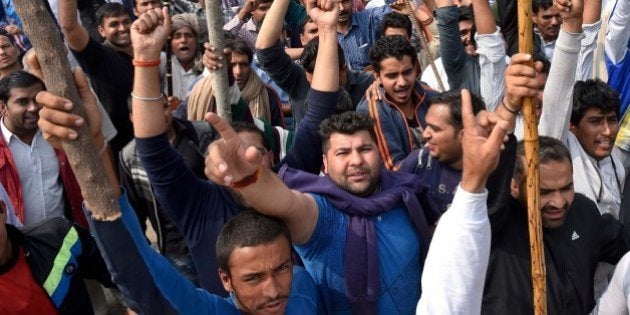 NEW DELHI -- The national capital has run out of water and all schools are to remain closed, the Delhi government announced today.
The violent agitation carried out by Jats in Haryana, who want to be included in the Other Backward Class (OBC) category, has hit the water supply for neighbouring Delhi, with the capital running out of water on Sunday morning.
"Have directed all schools to be closed tomorrow due to water crisis. No water available now. Still no hope to get it," tweeted Deputy Chief Minister Manish Sisodia.
Addressing the media on Sunday morning, Delhi Chief Minister Arvind Kejriwal explained that the water which comes Munak canal had been cut off for the past two days, leading to an unprecedented water crisis.
Kejriwal said that he was speaking to the Haryana government about opening the canal, and he has appealed to Home Minister Rajnath Singh about deploying the army to restore Delhi's water supply.
With the exception of the President, Prime Minister, Chief Justice of India, defence installations, hospitals and the fire brigade, the remaining water will be rationed equally among Delhi residents.
The Delhi government said that tankers have been to "water deficient areas" from underground reservoirs, and the the only two functioning plants in Sonia Vihar and Bhagirathi plants would be used to pump water from Sunday night.
Eight people have been killed in the deadly violence spreading across Haryana, and protestors broke down the canal gate and damaged its operating systems on Saturday morning.
Warning that the crisis could last at least two days, and it would take 24 hours to get the water treatment plants running even after the canal is running, Kejriwal asked Delhi residents to conserve water.
Barring Prez,PM,CJI,defence installations,hospis,fire brigades- water to be equally rationed amongst all. Pl save water. Schools closed tomo

— Arvind Kejriwal (@ArvindKejriwal) February 21, 2016
"Against the total production of 820 Million Gallons per day (MGD) of potable water, only 240 MGD is being produced, because of the disruption of the supply source from Haryana. DJB's tanker fleet has been fully redirected to the water deficient areas. The situation at Wazirabad is being constantly monitored. In this emergent situation, the people of Delhi are requested to use water with the utmost care," said a statement by the Delhi Jal Board.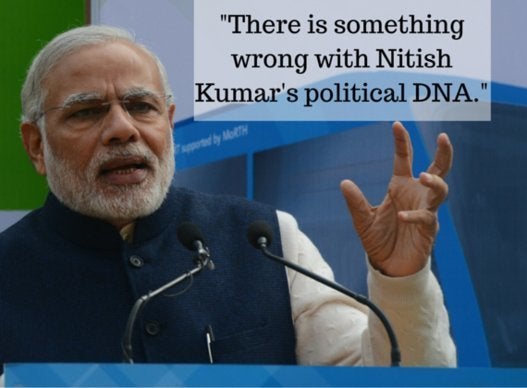 Ridiculous Things Politicians Said In 2015