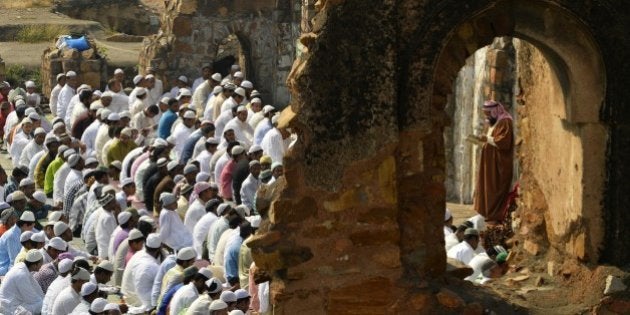 The Delhi High Court on Wednesday asked the city government to respond to a plea seeking directions to remove all "unlicensed" loudspeakers from mosques and temples in the capital over rise in noise pollution levels.
A division bench of Chief Justice G. Rohini and Justice R.S. Endlaw asked the government and the police commissioner to also inform whether permission was required to use loudspeakers at odd hours in places of worship.
Asking the government and police to respond to the plea, the bench posted the matter for May 13.
The court was hearing a public interest litigation (PIL) filed by Delhi residents Shashikant Bahl and Amit Kumar, who sought a complete ban on the use of "unlicensed" loudspeakers in mosques and temples.
Asking for the court's direction to the government to immediately remove unlicensed loudspeakers used in Madina Masjid (in Vasant Kunj) and also other loudspeakers in various shrines, mosques, temples in Delhi, they said the loudspeakers are operated at very high volumes early in the morning and continue till late at night.
The plea alleged that the Delhi government has failed to implement the provisions of law, standing orders and circulars that has resulted in high levels of noise pollution.