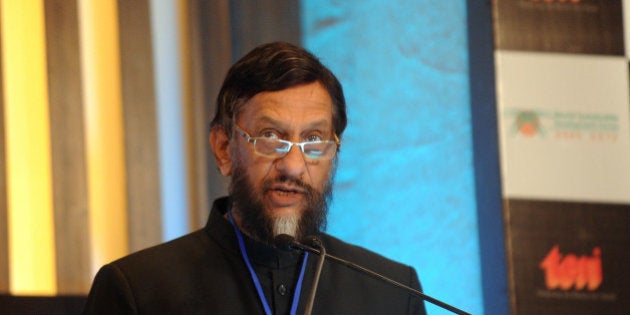 NEW DELHI -- Delhi Police has finally filed its chargesheet against RK Pachauri in a sexual harassment complaint lodged over a year ago by his 29-year-old female colleague. The research assistant at The Energy and Resources Institute (TERI) had, last February, accused the 76-year-old climate scientist of sexually harassing her at work for over a year and a half.
Pachauri has been reportedly booked under five sections of the Indian Penal Code — assault or criminal force to a woman, outraging her modesty, sexual harassment, stalking, and criminal intimidation — in the 1400 pages-long police chargesheet.
Police, which usually has 90 days after a complaint is lodged to file a chargesheet, told the Delhi high court earlier last month that they would submit the chargesheet within two weeks. It submitted the chargesheet today after a year-long investigation in the case, and it includes copies of the inappropriate emails and text messages that Pachauri allegedly sent the complainant. The case will come up for hearing on 23 April in the court of Metropolitan Magistrate Shivani Chauhan.
Several of the 23 prosecution witnesses mentioned by police are current or former employees of TERI.
Pachauri had earlier alleged that his electronic devices had been hacked and that he had never sent any such messages to his female colleague, a claim that the police have rejected. They have sent his phone and laptop for forensic examination and are awaiting the lab reports.
Pachauri, who had to step down as chairman of the Intergovernmental Panel on Climate Change (IPCC) almost immediately after the complaint against him, continued heading TERI and was later even promoted as executive vice chairman of the think tank and inducted into its governing council. He is currently on leave from TERI.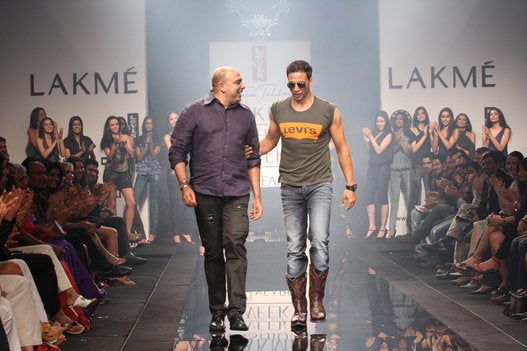 Iconic Moments Captured From 15 Years of Lakmé Fashion Week