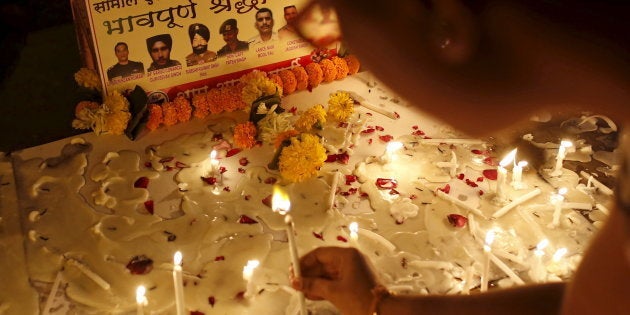 In an order that has upset the media community, the Indian government has ordered a 24-hour blackout of television network NDTV next week for allegedly revealing "strategically sensitive information" during its coverage of the Pathankot anti-terror military operations earlier this year.
In a statement, NDTV has said, "The order of the MIB has been received. It is shocking that NDTV has been singled out in this manner. Every channel and newspaper had similar coverage. In fact NDTV's coverage was particularly balanced. After the dark days of the emergency when the press was fettered, it is extraordinary that NDTV is being proceeded against in this manner. NDTV is examining all options in this matter."
In its order, India's Ministry of Information and Broadcasting has prohibited "the transmission or re-transmission of NDTV India channel for one day on any platform throughout India with effect from 00:01 hrs on 9th November to 00:01 hrs of 10th November."
The I&B Ministry contends that NDTV's coverage allegedly violated a programme code under the country Cable TV Network Rules, 1994, which disallows live coverage of anti-terrorist operations by security forces. These rules seek to limit media coverage to only the government's and army's official briefing.
Specifically, the government has pointed out the channel's reporting of the "ammunition stockpiled in the airbase, MiGs, fighter planes, rocket launchers, mortars, helicopters, fuel tanks which was likely to be used by the terrorists themselves or their handlers to cause massive harm not only to national security, international standing of the country but also life of civilians and defence personnel."
The order is widely being seen as a form of punishment for the channel, and media professionals and Twiiterati is, expectedly, outraged. In a statement, the Editors Guild of India called the action "a direct violation of the freedom of the media and therefore the citizens of India and amounts to harsh censorship imposed by the government reminiscent of the Emergency."