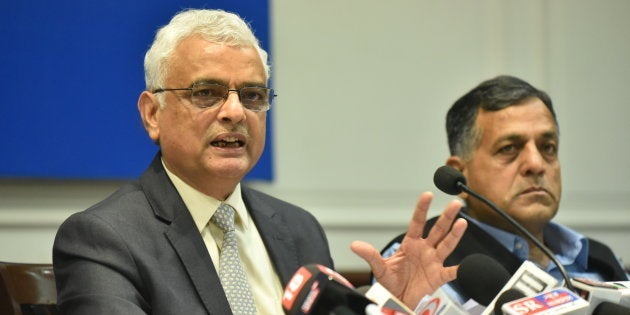 After former Chief Economic Advisor (CEA) Arvind Subramanian slammed Narendra Modi-led government's demonetisation decision, former Chief Election Commissioner OP Rawat has also commented on the failure of the move to check black money.
While talking to ANI, he said that after demonetisation, it was thought that misuse of money during election will be brought down. "But it couldn't be proved on the basis of the data of the seizures," he added.
Compared to previous elections, there were more seizures in the same states, Rawat said.
Rawat also said that it seems the political class and their financiers have no dearth of money. He said that as far as black money used in election is concerned, there was no check on it.
He also told The Indian Express that demonetisation had absolutely no impact on black money. He added that even in the elections to these five states (Chhattisgarh, Rajasthan, Madhya Pradesh, Telangana, and Mizoram), seizures have been close to Rs 200 crore.
This comes just days after an except from Subramanian's bookOf Counsel: The Challenges of the Modi-Jaitley Economy garnered a lot of media attention. The former CEA has termed the note ban as a "massive, draconian, monetary shock" in the book.