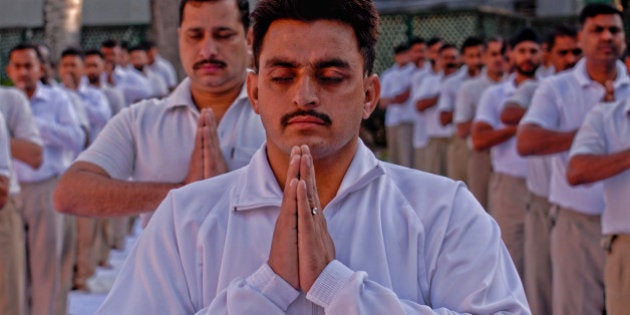 The World Mental Health Day is a good time to do a macro survey of India's mental health status. The prognosis is grim.
By the most conservative estimates, at least 5% of the population lives with a mental illness, which translates to over 50 million people. These numbers have a close bearing with the rate of suicides, cardiovascular health and several days of productivity lost.
However the granular view of the state of mental health in India is, to put it mildly, apoplectic. Nearly half of those with severe mental disease aren't treated and of those with less severe versions, nearly 9 in 10 go uncared for.
Six percent of Kerala's population has mental disorders and 1 in a 5 have emotional and behavioural problems, ranging from mild to severe.
This also doesn't begin to account for the extent of counselling that is required. According to the government's estimates about 1 in 5 people in the country need counselling, either psychological or psychiatric.
Depression, the most prevalent form of mental illness, is estimated to exist in 3 of every 100 in urban areas like Mumbai and of this 1 in 3 are severely neurotic.
Alzheimer's disease was the most common of severe disorders (54%) followed by vascular dementia (39%). In 2000, a review of epidemiological studies estimated that the prevalence of mental disorders in India was 70.5 per 1000 in rural and 73 per 1000 in the urban population. In 1999, a study stated that the prevalence of mental disorders in children and adolescents was 9.4 percent.
There were no significant differences among prevalence rates of mental disorders in urban middle class, slum and rural areas, which on an average, hovered around 1.8% of the population. The prevalence of mental disorders among 0-3 yr old children was 13.8 percent, and included a range of syndromes from retardation to 'defiant behaviour.'
Curiously, access to education and working in industries seems to be significantly associated with mental health problems. A 2002 study found that the prevalence rate of mental disorders in the Indian industrial population was estimated to be 14 to 37 percent and nearly 75% in the West [13].
The impact of inadequate mental health treatment can be estimated--though not entirely correlated-- by its effect on suicide rates. WHO statistics say the average suicide rate in India is 10.9 for every lakh people. While the lack of open conversation around mental health is a crucial impediment, experts say this contributes to fewer resources and doctors available.
Rajesh Sagar, associate professor of psychiatry at New Delhi's All India Institute of Medical Sciences, told DNA there is just one psychiatrist for four lakh Indians. Another expert said there were 4,000 psychiatrists, 1,000 psychologists and 3,000 social workers for the whole of the country and only 1,022 college seats for mental health professionals are set aside in India.



Popular in the Community