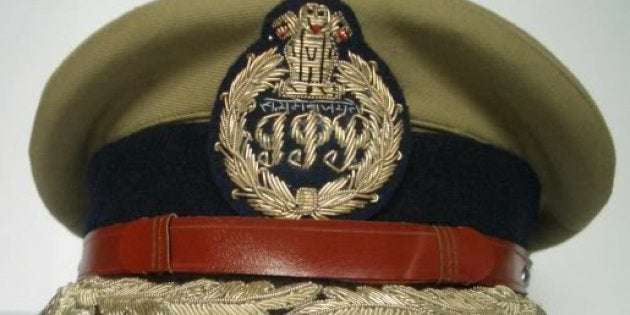 Over 10 years (2006-15), Uttar Pradesh (UP) transferred Indian Police Service (IPS) officers at four times the Indian average, according to an analysis of Bureau of Police Research and Development (BPRD) data.
Although the rate of transfers declined 37 per cent over this period, the average IPS officer stayed at her post for less than a year over this period. Regardless, the crime rate doubled.
Cognisable crime -- investigation of which does not require a court order -- in UP, over 10 years, rose from 122,108 in 2006 to 241,920 in 2015. And communal crime recorded a five-fold jump in five years to 2015.
This, despite the fact that the state routinely under-reports crime.
Between 2007 and 2015 (data for 2006 are not available), IPS officers in UP -- who account for 11 per cent of India's IPS cadre -- were transferred 2,251 times, accounting for 43 per cent of the 5,169 transfers of IPS officers who are district police chiefs nationwide.
No state came close to UP's transfer regime for these officers. With 453 transfers, almost one-fifth of UP, Tamil Nadu was second on the list of states transferring such officers.
In January 2016, the government of Samajwadi Party (SP) Chief Minister Akhilesh Yadav transferred 80 senior IPS officers, including an inspector general of police (IGP). The next month, 50 IPS officers posted in more than 12 districts were transferred, some of them among the 80 transferred in January.
SP government keeps IPS officers on the move, but other parties have done the same
The SP government transferred about 100 IPS officers as soon as it took office in March 2012, but such transfers are now regarded as administrative hazards in UP, with other parties doing much the same when in power.
Between 2007 and 2011, when the Bahujan Samaj Party (BSP) was in power, there were an average of 134 transfers within a year of posting; about 200 transfers between one and two years of posting; and 261 each year, on average, during the full five-year term, according to BPRD data.
By comparison, during the SP's term in power, between 2012-15, there were an average of 139 transfers within a year of posting; 23 between one and two years of posting; and about 163 transfers each year, on average, over four years (data are not available for 2016).
"Political pressure, especially from parties that hold power, is the major reason for frequent transfers of IPS officers," said former Uttar Pradesh Director General of Police (DGP) Vikram Singh. "Senior police officials receiving calls (for transfers) from leaders and politicians in power are common. Officers are transferred so quickly that it gives a free hand to notorious criminal elements of the state. It has hit policing hard."
With 200 million people, UP is India's most populous state and does have more IPS officers than any other Indian state, but the rate of transfers, as we said, is four times the national average. As of January 1, 2016, there were 404 IPS officers in UP, 21 per cent fewer than the 517 it should have. Logically, this shortage of officers should mean longer postings and greater responsibility. But UP's IPS officers have the opposite experience - affecting morale.
Recognising this impact on morale and performance, the Supreme Court of India, in October 2013, directed the Centre and the states to set up a Civil Services Board (CSB) to manage transfers, postings, inquiries, process of promotion, reward, punishment and disciplinary matters.
Within three months of that verdict, the government amended the rules governing Indian Administrative Service, IPS, and Indian Forest Service officers to assure them of a tenure of at least two years at a post.
Every state must make appointments of cadre officers on the recommendation of a CSB chaired by the state's Chief Secretary, according to the new Indian Police Service (Cadre) Amendment Rules, 2014. A transfer before the end of the two-year term required a board recommendation.
Little of this has happened because states -- led by UP -- ignored these directions.
"The 2014 amendments are not being adhered to and there are a large numbers (sic) of deviation from it. Transfers are made at very short intervals," said Amitabh Thakur, currently IGP (Rules and Manuals), who has been transferred 24 times in the 24 years since he finished training in 1992. "The methodology and procedure prescribed in the rules, which are elaborate and self-explaining, are not being adhered to."
The CSB, alleged Thakur, is being cowed down by politicians. "The independence that is supposed to be shown by them while making recommendations is not visible," he said.
Rahul Bhatnagar, Chief Secretary of Uttar Pradesh and chair of the CSB, denied such pressure.
"There are various issues that the CSB has to consider," said Bhatnagar. "It is not (always) a question of political pressure. We can't just give a blanket tenure to everybody. If somebody is not performing or not having a good relationship with his peers or subordinates, then we may have to decide that one (sic) is not performing and he has to be changed."
(In arrangement with IndiaSpend.org, a data-driven, non-profit, public interest journalism platform. Prabhu Mallikarjunan & Prince Singhal are members of 101Reporters.com, a pan-India network of grassroots reporters. The views expressed are those of IndiaSpend. Feedback at respond@indiaspend.org)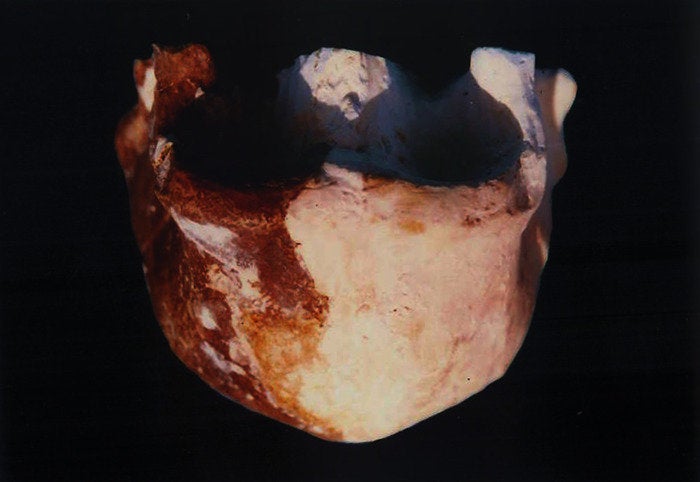 'Indica: A Deep Natural History Of The Indian Subcontinent' Is More Compelling Than Sci-Fi