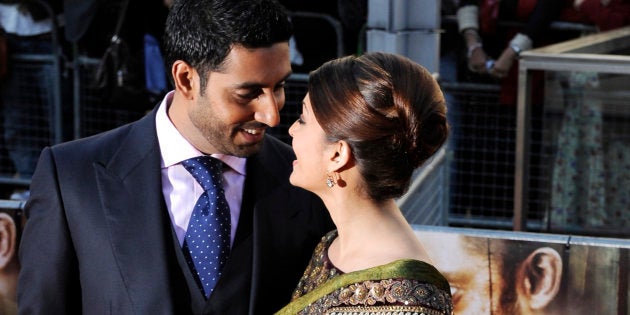 Remember the nearly-decade-old controversy that had erupted when reports surfaced that Aishwarya Rai had to marry a tree before she could get married to Abhishek Bachchan?
The incident, reported by dna in November 2006, apparently took place because Aishwarya was a 'maanglik' (an astrological combination that indicates ill-omen) and to ensure the good health and long life of her husband, she had to first get married off to a tree.
It couldn't just be any tree in her neighbourhood either. According to a November 2006 report in Hindustan Times, to ward off the ill-effects of being maanglik, Ash would have to marry either a 'peepal' or a 'banana' tree; alternatively, the same with a silver or gold idol of Lord Vishnu would do as well.
An astrologer named Chandrasghekar Swami also told the paper, "Abhishek and Aishwarya were in the holy town (Varanasi) at my suggestion. I had advised both the families to perform this corrective puja at an ancient Shiva temple."
But it's 2016, so why are we talking about it now?
Well, on Monday, an open letter written by Amitabh Bachchan to his granddaughters Aaradhya Bachchan and Navya Naveli Nanda was published in the Times Of India and promptly went viral. Soon enough, though, there were people who criticised the move. As per a BuzzFeed India report, users on Twitter called the 73-year-old superstar out for "using viral feminism to promote his upcoming film", Aniruddha Roy Chowdhury's Pink.
While many pointed out that Bachchan, in his letter, spoke only about the achievements of the paternal side of the family, there were also enough references to the alleged tree-marrying incident, an act that has been slammed for being sexist, regressive, and encouraging superstition.
Early on Wednesday, comedian Aditi Mittal made a topical joke about Abhishek Bachchan's acting abilities — by referencing that very incident.
Not the one to get affected by social media jokes (there are countless), Bachchan Jr. took this one sportingly.
And then about the tree that Aishwarya was allegedly married to, he had this to say.
Aditi didn't want to take this at face-value, so she pulled up an article published in British newspaper The Telegraph, which had reported about a lawsuit on the actress at the time.
To which Bachchan Jr had a snarky response.
@awryaditi and the outcome of the case? Oh forgot... Whatever is printed is always the truth.

— Abhishek Bachchan (@juniorbachchan) September 7, 2016
This is not the first time Bachchan has rubbished this incident. The family has, in the past, several times refuted claims that Aishwarya was made to marry a tree before the wedding. Meanwhile, there seems to be no article online talking about the outcome of the aforementioned lawsuit, which leads one to believe that it was likely dismissed.
In a 2007 interview with The Times of India, Bachchan had said, "Where is the tree? Please show it to me. The only person she's married is my son," before adding, "Unless you think Abhishek is a tree."
However, veteran scribe Shubha Shetty-Saha, the journalist who broke the original story for dna, has stood by her words. "See, I did that story as a journalist, like many others in my career," she said, in a conversation with HuffPost India. "I trusted my sources then and there is no reason why I wouldn't. At that point response/reaction were sought by the Bachchan family but they had chosen to not react for reasons not known to me."
She added: "This is a 9 year old story so don't really remember much of it but since it's carried with my byline, I must be pretty confident of the story."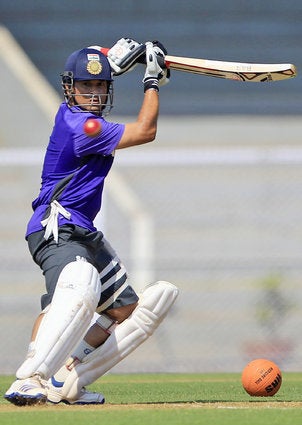 11 Superstitions Of India's Biggest Celebrities