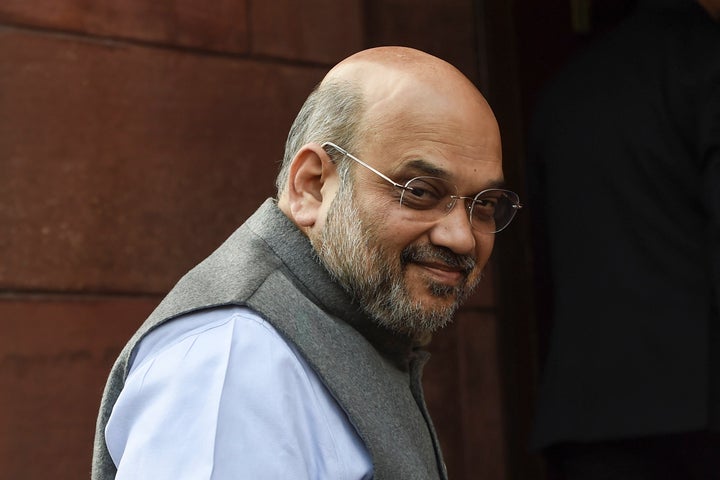 Their letter comes on the same day the home ministry responded in the Lok Sabha to questions on the government's involvement in the surveillance.
On November 1, several lawyers and activists confirmed their phones were hacked after WhatsApp said Indian users were among those who were targets of surveillance using Israeli company NSO Group's spyware Pegasus.
The government was asked by DMK MP Dayanidhi Maran to clarify whether it was involved in using Pegasus to snoop on Indian citizens.
On Tuesday, the home ministry replied on his detailed questionnaire in the Lok Sabha but did not directly answer his questions, News18 reported.
Minister of State for Home Affairs G Kishan Reddy did not say whether the government had purchased Pegasus, whether it was used on Indian citizens and if there was a specific protocol for getting permission to tap WhatsApp messages and calls.
The home ministry cited section 69 of the Information Technology Act, 2000, which "empowers the Central Government or a State Government to intercept, monitor or decrypt or cause to be intercepted or monitored or decrypted any information generated, transmitted, received or stored in any computer resource in the interest of the sovereignty or integrity of India", The NewsMinute reported.
The ministry also cited Section 5 of the Indian Telegraph Act, 1885, which authorises specific individuals to view messages in the case of a public emergency or in the interest of public safety, TNM's report said.
In their letter on Tuesday, the 17 citizens said some of them were willing to provide oral testimony and asked the Standing Committee to consider this for the probe into the surveillance.
The letter, addressed to committee chairperson Shashi Tharoor, includes activists Anand Teltumbde, Bela Bhatia and Degree Prasad Chouhan among signatories.
The signatories said that the surveillance "using software procured from foreign private companies" and monitoring of "our intimate details, personal conversations, financial transactions and private lives" was deeply disturbing.
"We are sure you will agree this kind of surveillance is a flagrant violation of our rights as citizens and violates the letter and spirit of our democratic traditions, civil liberties and constitutional rights and freedoms," the letter said.
It asked the committee to summon relevant government departments for answers on which agencies had conducted the surveillance, whether the Centre or state governments were involved, who all were surveilled and what the government was doing to repair the breach.
They said placing these details in the public domain would contribute towards reassuring the public that the government was committed to "protecting the rights and freedoms of Indian Citizens from being violated by illegal and unauthorised actors".
Popular in the Community