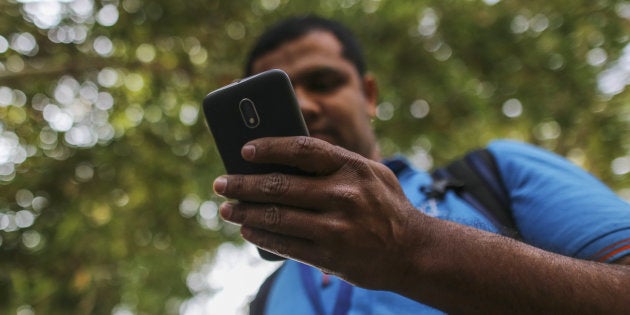 We talk about digital India, but with only 25 percent of adults using the Internet, India remains largely offline even today. A survey by Pew Research revealed that the global median is 75 percent, with India having amongst the lowest Internet usage in much of the world. The survey collected its data in 2017, so it's likely that the numbers have improved a little since then, although the big growth spurt would have taken place in 2016, when Reliance Jio launched in India.
In contrast, 96 percent of South Korean adults are using the Internet. Indian usage is more in line with sub-Saharan Africa, and although usage is better in the 18-36 years segment at 35 percent, usage amongst people above 37 years is only 13 percent.
The gap between more and less educated people is also starkly pronounced in India, at 42 percentage points. There is also a gender divide, with Indian men being at least 10 percentage points more likely to own a smartphone than Indian women. There's also a gender gap in the usage of social media, with 28 percent of men using it, while only 11 percent of women are on social media.
Given the low amount of adult users, it's not surprising that only 20 percent of adult Indian Internet users are on social media like Facebook and Twitter. As a percentage of the Internet users in India, that's a sizeable portion, and it highlights why Facebook tried to spread free Internet access (and Facebook approved sites) through its Free Basics program, which was eventually not permitted in India.
So, what about the Jio effect? Much has been written about the growth of the telecom network and how, with its low tariffs, it's gotten a new section of users onto the Internet. That is certainly the case, but the overall numbers remain low. According to the Pew survey, smartphone ownership went up hugely between 2013 and 2017, rising from 12 percent to 22 percent, but that still means that 78 percent of Indians are using feature phones, or no phone at all. Although this presents a good opportunity for phone companies and Internet companies, it also poses a challenge to digital governance, and the actual importance of social media in India.
You can read the full survey report here.