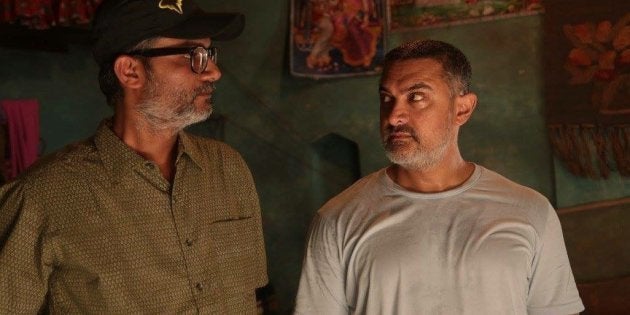 Nitesh Tiwari, who had directed only two films — Chillar Party and Bhootnath Returns — before the record-smashing Dangal, has always been a storyteller. This isn't a reference to his advertising days, where he produced catchy copies to sell washing powder and sanitary napkins, but to his growing up years in the sleepy towns of Madhya Pradesh, and later as a student in IIT Mumbai.
From acting as a comic relief in between events to springing up on stage to deliver an impromptu play, Tiwari's life story is peppered with telling signs of someone who'd one day go on to become a filmmaker.
"More than anything, it's IIT Mumbai that made me realize I had it in me to be a storyteller. And there's nothing better than being a storyteller, is there? It gives you the privilege to play God. You control people's destinies."
Not when you are making a biopic, I remind him. He chuckles. We are at his house in Chembur, an Eastern suburb in Mumbai. Chembur, now a drowsy town on the city's edge, used to be a major film hub. Tiwari has a bungalow here, a quaint space which has a backyard where his filmmaker wife Ashwini grows vegetables.
We're sitting on the first level. Tiwari is casually dressed in a striped shirt and denim pants. If I were him, I'd be spending sleepless nights. After making the highest-grossing Bollywood film ever, what do I do now? This question doesn't seem to bother Tiwari, who's sure that this kind of success is rare.
And what is rare doesn't repeat itself often. He has made his peace.
As steaming cups of ginger tea arrive, we begin our interview from where Dangal began.
Tell us about how you pitched the film to Aamir Khan.
It was at his house in Bandra. Present were Manish Hariprasad and Sidharth Roy Kapoor of UTV and me. I was completely prepared as this was going to be the day that could change a lot of things for me.
In any case, when you are pitching a story to Aamir Khan, you don't go with half-baked stuff. You are fully prepared. My screenplay was ready, with dialogues and all. The narration lasted for about 3 hours. I am a very animated talker. I use the complete room. And when I am narrating it, I remember all of it. Not once do I have to look at the physical copy because I have read it so many times that it flows organically to me. Even when filming, I don't need it at all. The intention was to give Aamir the closest version visually of what I intend to make. His reaction? An immediate 'yes'.
Never. I have always admired the length to which he goes to do justice to characters that he portrays. When we were writing the film, it wasn't for Aamir Khan. But after we were done, his was the first name that came to my mind.
It's a huge misconception that he is overbearing and ghost-directs films. I don't know where it originated from. He is an easy-going guy who gives immense respect to his writers and directors. Now, it is obvious that when you are working with someone like Aamir or Mr. Bachchan, they need to have confidence in your talent as a filmmaker. Once you have that, they'll give their right arm to follow your vision.
What do you think gave him the confidence to choose you? While you had made two films, you were yet to fully establish yourself as a filmmaker.
I asked him the same thing. He said, "What you have done in the past is your past. What you are going to do in the future, nobody can tell. I am only interested in what is in front of me in the present. And what I see is that you have the passion for telling the story, the vision, and the clarity."
I think that convinced him to go with me for Dangal. And I couldn't be happier. I say this also because I am actually his fan. I am inspired by the compassion he has towards his cast and crew. He is selfless. Most importantly, he takes a lot of pressure off you.
Can you elaborate on that?
What nobody knows about Aamir is that he has a great technical knowledge. It is surprising how much he knows. The amount of information and skill he has about lensing and post-production is impressive. It probably has to do with the fact that he spent a considerable amount of time as Mansoor Khan's Assistant Director. And of course, he himself is an acclaimed director. So at any given point, if you have a doubt, you can approach him and he'll fix it. It happened many times on Dangal when I'd be lost on a technical level but Aamir knew the way out.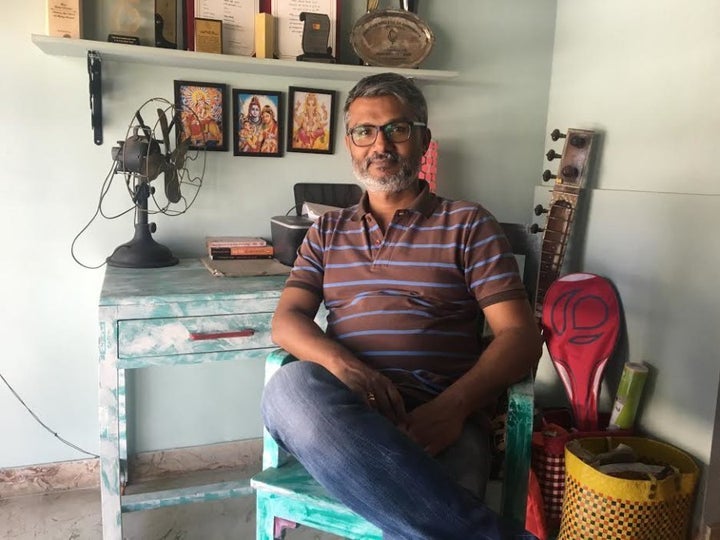 But if at the end of the day you still don't agree with his suggestions, what happens then?
He never forces you to take his suggestions. There have been instances on Dangal when I didn't agree with his point of view. He told me clearly, "Please feel free to go ahead with the way you think is right. You are the captain of the ship."
Let's talk about some of the film's shortcomings. I felt that more than it being about the girls, it turned out to be Aamir Khan's story. The girls became the film's supporting characters, Khan was the central one.
I disagree. The film is about Geeta as much as it is about Babita as much it is about Mahavir Phogat. In fact, when Geeta wins the gold, he is not even there in the scene. Both the sisters are hugging while he's somewhere else.
Yes, but by locking him away you put the attention on him. Once again, their moment of glory was snatched away by Aamir.
I think that's reading too much into it. I didn't write with these manipulations in mind. I wrote what I felt was creatively right at that point. And by definition, it's open to both, interpretation and speculation. We have written the film with the utmost sincerity without worrying about who's getting weight and what point and stuff like that. It isn't the right way when you read the film as Mahavir's story. If the point was to glorify him, why would we show him lose to his daughter? Technically speaking, the film would have remained exactly the same even if we had shown Aamir's character winning it over his daughter. People would have said, "Baap nebeti ko sabaksikhadiya." It was an unexpected thing to show. So how did he steal the limelight when he lost to his own daughter?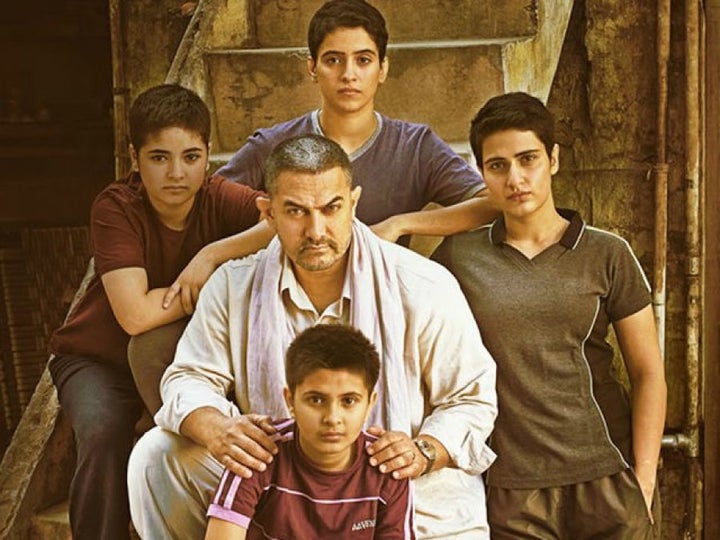 Another chief criticism of the film is that Aamir's character uses his daughters to fulfill ambitions that he couldn't achieve in his life. It doesn't seem that he is interested in empowering them. His main goal is to get India the gold. The women are only an accessory to that dream.
Personally, I don't subscribe to that kind of parenting. I myself am a father and I am not like that at all. But please understand the complete picture. Aamir's character asks only for one year of their life. Nowhere does the film suggest that he's going to treat them like that for the rest of their lives. If the girls hadn't co-operated, he'd have eventually given up.
So he did what he thought was the best for his kids and he succeeded. We have a success story in front of us. And there's a specific point in the film where the girls also realize this – when they meet their teenage friend who is getting married – that it's for their own good. They don't look back after that. What it effectively says is at that point, they made a choice. There could be several hundreds girls in Haryana who could have achieved the same but they couldn't because nobody nudged them in that direction. Now, in comparative terms, which is a bigger disservice?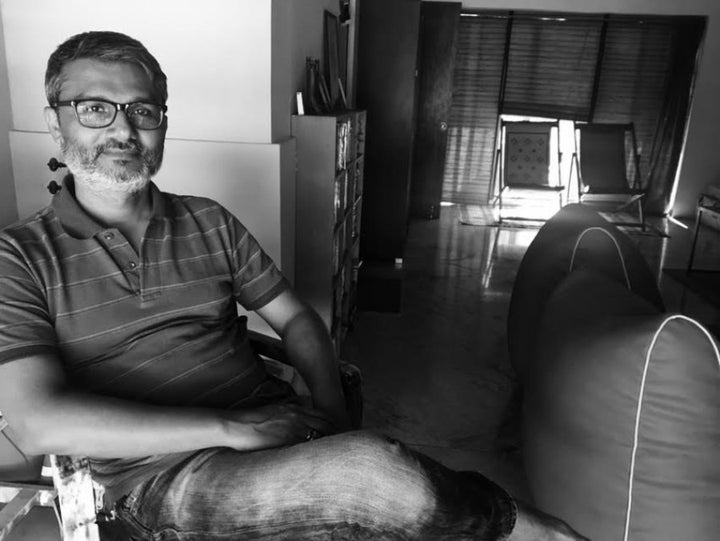 Another major problem I had with the film was how the film equates conventional feminine traits as signs of weakness. Whether it is retaining long hair or applying nail polish, these scenes were followed by scenes where we see a dip in Geeta's performance. My point is she can be both: she can apply nail paint and still be a good wrestler.
I agree with you here. She can be both. All I can say is that it was our way of showing a young girl getting distracted from what she's, in a way, destined to do. It's a creative expression from our part. There's only so much you can do in a given time to communicate what you want to communicate and we felt this is the best way to establish that.
When Geeta fights with her father, it is not just a fight between her professional coach versus and his technique. It's a clash of egos and of upbringing. It is Geeta's way of asserting that she doesn't subscribe to her father's school of thought anymore. Similarly, her applying nail polish is a sign of rebellion. As soon as she distanced herself from her father, she started doing everything that he never wanted her to do. It's a form of distraction. And distraction is the worst thing that can happen to a sportsperson.
But that reinforces a very patriarchal attitude. It effectively says whatever the father said stands true and the minute you deviate from it, you'll suffer.
It doesn't. Her distractions are from a combination of factors and not just what her father specifically warned her against. From eating panipuri to being influenced by the other girl to having the "I am the best in the country" attitude. All of it leads to her decline. We only wanted to show how she had become complacent. How else would we show this creatively?
The hair-chopping bit was particularly difficult to sit through. From what I read, Geeta had long hair even during her final matches.
It was deliberate. We wanted people to hate Mahavir Phogat during that scene because the one that follows (the friend of the girls making them realize their father's true intents) makes you see his point. And yes Geeta did have long hair during her matches because she's comfortable. Babita prefers shorter hair. But the hair-chopping bit isn't entirely fictional. At some point in their lives, their hair was chopped. And they were entirely for practical reasons -- mud/lice would cause a major hindrance.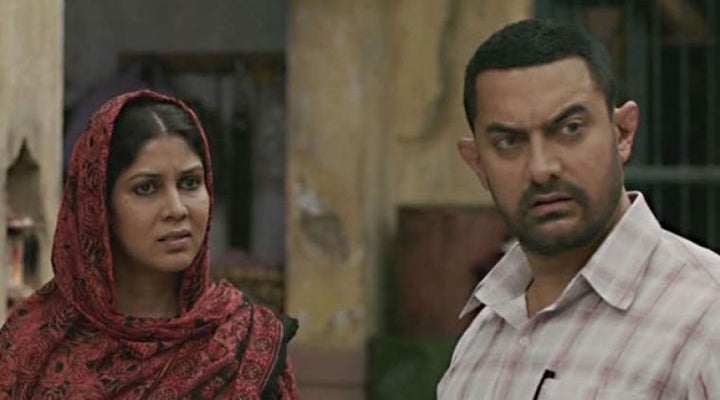 What about Sakshi Tanwar's character? I think she's a phenomenal actor but the part written for her didn't do justice to her talents. Why is she not shown attending the matches?
As a writer, you need to be very clear in your head with the number of balls you can throw at your audience. The maximum number. Now, even if we throw one extra ball, chances are that they'll miss out in catching all of them. You need to strike a balance. In real life, Geeta and Babita had 5-6 cousins but we show only 1 Omkar. Why? Because the audience can emotionally invest in only so many characters. What you see in the film is the maximum we could do with Sakshi Tanwar's character. So it was a choice that we made.
Sakshi's performance is so beautiful it conveys a theory I've long had -- you don't need dialogues to standout in a film.
A small example: The scene in Sully when Tom Hanks asks how many passengers were saved. There were 155 on board, this has been established before. The person giving the information says '155.' Slowly, Hanks repeats - 155. On paper, it's a very bland dialogue. But the manner in which it is delivered, it'll make you cry. I choked. So my point is that the number of lines do not define the value of a character in a movie. The ability to see that separates great actors from ordinary ones. And Sakshi is one great artist.
It's all about a character's graph. For me, it's very important for my audience to take sides. If people aren't rooting for a character, it means they aren't interested in your film. That is precisely the reason why certain characters are given different emotional points so that the audience is able to remain invested. You need to throw instances at the audience to keep them hooked. The one thing that everybody agrees about Dangal is that it is relentless. There's never a dull moment in the film.
What do you have to say about manipulating the scores from real-life matches in a film to give it a more dramatic impact?
I think it is crucial. You need to give your viewer, who has paid to watch the film, an edge of the seat experience. If you look at the Commonwealth Final of Geeta Phogat, it was a very bland match. She won quite easily. But in a movie, it wouldn't have been a letdown. You've lived with these characters for so long that you want the final payoff in an impactful fashion. This is exactly where cinematic liberties need to be exercised.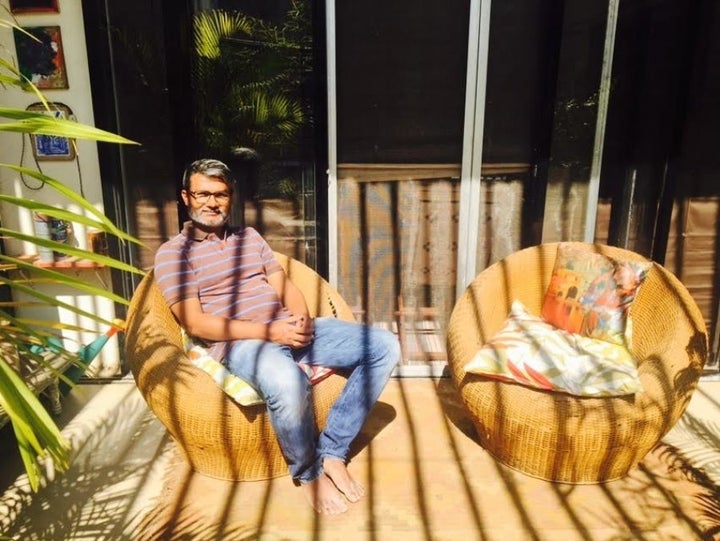 Would you do the same if say, it was a Dhoni biopic? Would you manipulate runs to make the victory feel more hard-earned?
Compared to what was made, I would approach the film quite differently. I'd have made it more exciting. Nothing to take away from Neeraj Pandey. But if I were doing it, I'd have gone into the mindset of the characters, what went behind the team-making, the psyche behind the sport, so to speak, the behind-the-scenes.
I want to know why Dhoni promoted himself over Yuvraj Singh when Murli was bowling. Of course, he thought that if a wicket has to fall, let it be mine, so Yuvraj can take over later. But I need someone to underline that. I wanted to see more conversations on the pitch. Which didn't happen. You can fictionalize these elements to create tension as long as the output remains the same.
But back to your original question, I wouldn't manipulate runs because it's so out there in public domain. With Dangal, we had the privilege to manipulate it because the exposure wrestling enjoys is much lesser than cricket. With biopics, the what is never a suspense. The storytelling lies in the 'how.'
Have you thought of what you are going to do next?
I have written a romantic film which my wife, Ashwini Iyer Tiwari, is directing. It's called Bareilly Ki Barfi. It stars Ayushmann Khurrana, Kriti Sanon, and Rajkummar Rao and is my first attempt at writing romance. Let's see how that works out.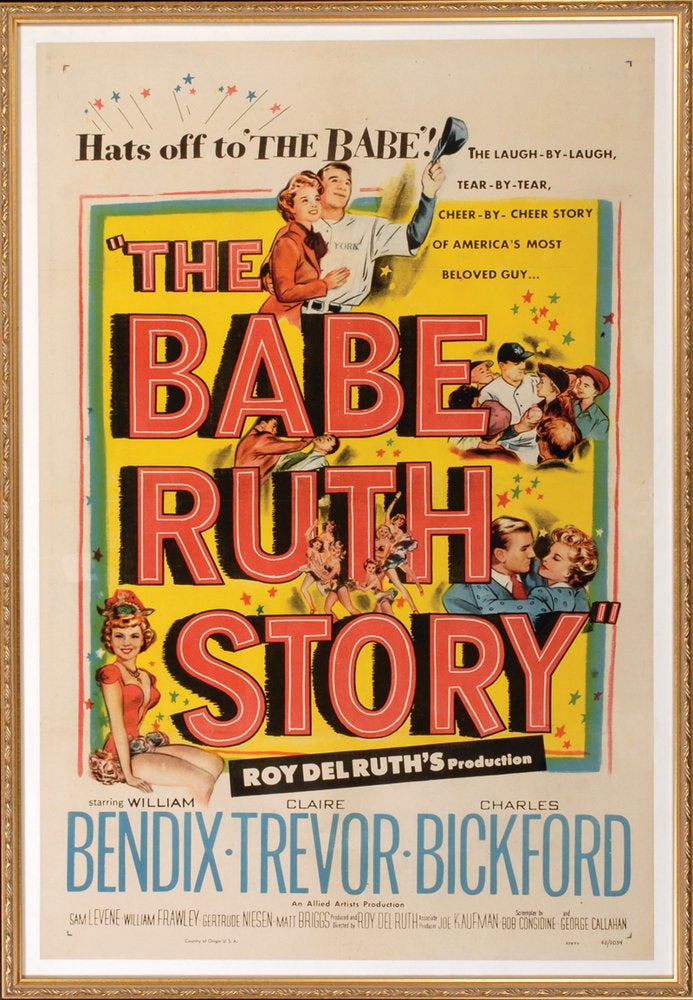 10 Inexcusable Inaccuracies in Biopics
Popular in the Community