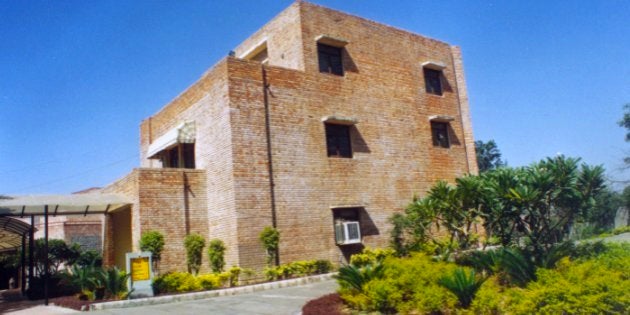 A yajna at 7 AM will kick-start a day-long seminar at one of India's best journalism institutes, the Indian Institute of Mass Communication (IIMC), with the inaugural session moderated by Hitesh Shankar, the publisher of Panchajanya, a mouthpiece of the Rashtriya Swayamsevak Sangh (RSS), affiliated with the ruling Bharatiya Janata Party (BJP).
"Surely that has to be a first in a government educational institution," observed The Hoot, a media-watch website.
A student from its Hindi journalism course posted an allegedly offensive message on Facebook last year, criticising a group of teachers and students protesting Vemula's suicide through a series of discussions on discriminations, leading to unrest on the campus. Dalit students demanded an apology from the student and complained to the institute.
Obviously, the news has ruffled some feathers.
The seminar on Vartaman Pariprekshya Mein Rashtriya Patrakarita (Mainstream Journalism in A Contemporary Context) is scheduled to take place on 20 May.
Popular in the Community