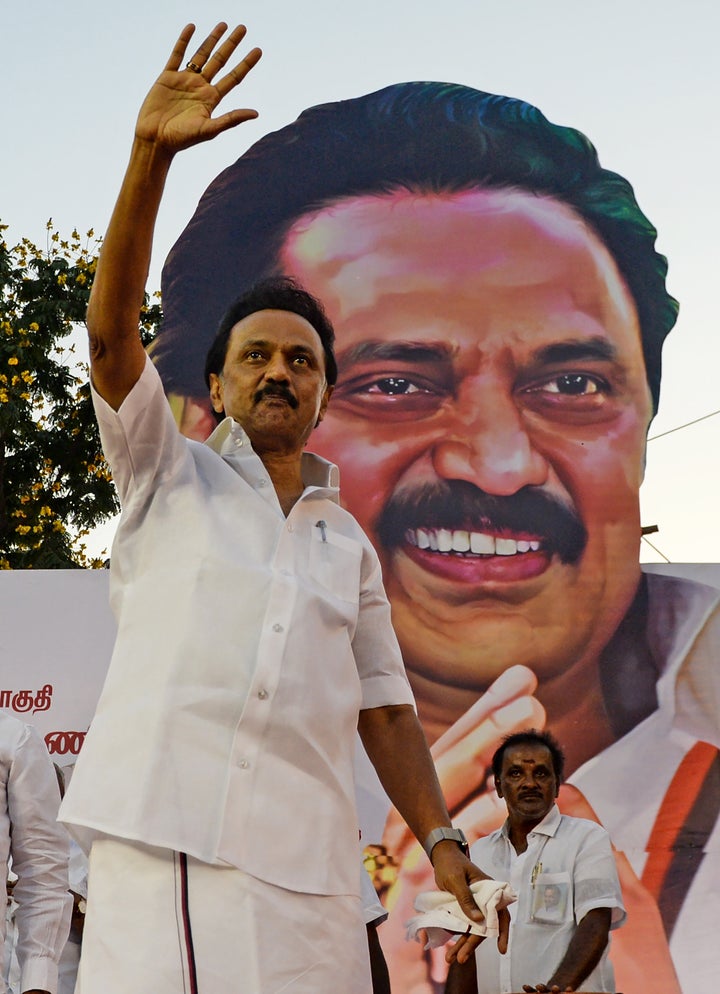 Three days after MK Stalin and his Dravida Munnetra Kazhakam (DMK) alliance won 37 out of 38 seats in Tamil Nadu's Lok Sabha polls, he wrote to his party workers on DMK's letterhead, "The days that Hindi-speaking states alone was India have vanished."
His statement asserted the triumph of regional parties—DMK, YSR Congress and Telangana Rashtra Samithi—in TN, Andhra Pradesh and Telangana, but it also brought back memories of an old debate: that of Dravida Nadu or a union of South Indian states as a sovereign nation.
In a media conference in Erode just one month before Lok Sabha polls, Stalin had kicked up a storm stating that he hopes the Dravidian nation becomes a reality. To a reporter's question on the demand for Dravida Nadu here is what he said in March 2019: "Vandhaal varaverkapaduginrathu. Varum endra nambikkaiyil thaan naan irukkiren" (If a [situation where the South Indian states demand Dravida Nadu] comes, it will be welcomed. Hope that the situation arises)."
While his main rivals in the state, All India Anna Dravida Munnetra Kazhakam (AIADMK) and its ally the Bharatiya Janata Party (BJP) made this observation a rallying point nationally, in retrospect the statement may have won Stalin an election.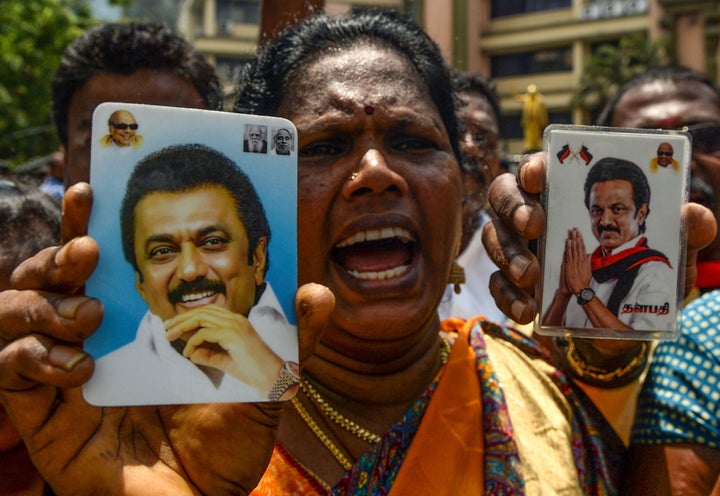 To start with, the question was asked in Erode, a district in western Tamil Nadu and the birth place of Periyar E V Ramaswamy. Periyar was the first social reformer to politically articulate the idea of Dravida Nadu based on the racial, historical and cultural oneness of the inhabitants in the region which is now geographically identified as south Indian states. In 1938, while opposing the introduction of compulsory Hindi learning across India, Periyar coined the slogan "Tamil Nadu for Tamils".
The argument later developed into a demand for Dravidian autonomy. Periyar, who founded Justice Party also renamed it as Dravidar Kazhagam in 1944. Dravida Munnetra Kazhakam founded by C N Annadurai, the first Chief Minister of Tamil Nadu followed the Periyarist tradition to support Dravida Nadu conceptually. The party, however, shelved the demand in 1962 even though it maintained that the demand for a separate South Indian union is legitimate.
With this history in the backdrop, when Stalin, the new working president of DMK, reiterated his party's stand on Dravida Nadu without batting an eyelid, it only strengthened his hold on the electorate. On May 23 in Erode, DMK's A Ganeshamurthi won the Lok Sabha seat by a margin of 2.11 lakh against G Manimaran of All India Anna Dravida Munnetra Kazhakam. In the state DMK won 23 seats.
"Tamil people were not shocked by Stalin's statement because the Tamils had never given unconditional support to the Indian union. Tamil Nadu always maintained its cultural and political distinction from most states in the country. Stalin's statement made him the leader who can represent that culture," said Amudhan Ramalingam Pushpam, an award winning Tamil documentary film maker. A few mass protests during the run-up to the Lok Sabha elections bare testimony to the thriving Dravidian culture in Tamil Nadu.
In 2017, Marina beach in Chennai swelled with protestors who demanded Supreme Court of India to lift a ban on Jallikattu, a traditional bull taming sport held during the harvest festival called Pongal. The protest in which scores of Tamil youth participated was a definitive political moment which resembled the 1965 protests against introduction of Hindi in Tamil schools. DMK was one of the parties which offered support to protestors.
However, it was not Stalin who was the first to raise the issue of Dravida Nadu before Lok Sabha elections. Actor-turned-politician, Kamal Haasan who launched his party Makkal Needhi Maiam in February 2018 gave a call to Chief Ministers of Telangana, Andhra Pradesh and Kerala in January the same year, asking them to "imbibe the Dravidian identity" to work towards putting an end to "discrimination" from the Centre.
Though Hasaan's comments were widely discussed, he failed to get an electoral advantage similar to Stalin. Stalin got the upper hand because he consistently upheld the political legacy of all the DMK leaders including that of his father and five time Chief Minister of Tamil Nadu, M Karunanidhi and party founder Annadurai.
"Actor-turned-politician, Kamal Haasan who launched his party Makkal Needhi Maiam in February 2018 gave a call to Chief Ministers of Telangana, Andhra Pradesh and Kerala in January the same year, asking them to "imbibe the Dravidian identity""
"In Tamil Nadu, rationality is part of religion. Religious tradition in Tamil Nadu is secular and rational," said Prof. Anandhi Shanmukhasundaram of Madras Institute of Development Studies. In March this year, when AIADMK and its ally the Bharatiya Janata Party launched an attack on DMK calling it an anti-Hindu party, Stalin was the first to say in his Thiruneveli campaign that most of DMK leaders are Hindus even though temples should not be used for political ends. In the state which houses temples for local deities more than traditionally worshiped ones, the statement was well received and in fact celebrated by other DMK leaders who reiterated it.
"In Tamil Nadu no election can be won without upholding Tamil cultural values. Jayalalithaa (six time Chief Minister of TN who died in 2016) of AIADMK learnt it the hard way by losing an election which was held right after she attempted to ban religious conversion and animal slaughter," explained Pushpam. For many it is this cultural resistance of Tamil Nadu which finds a voice in massive social media campaigns like #GoBackModi against Prime Minister Narendra Modi and Jallikattu protests.
With Tamil Nadu gearing up for Legislative Assembly elections scheduled for 2021, DMK is expected to bank on Dravidar pride, one among the many factors which gave the party a clear victory in Lok Sabha-2019. In what seems to be directed towards this end, Stalin wrote in his letter to DMK workers on May 26,
"The DMK will take constructive measures to replicate the Tamil Nadu model (of maintaining secular ethos) in other states as well by coordinating with forces committed to communal harmony."