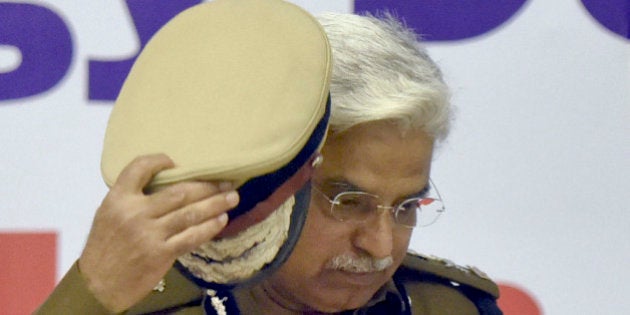 NEW DELHI -- The Delhi Police found itself in an embarrassing situation when the Delhi High Court, at the hearing of Kanhaiya Kumar's bail plea this afternoon, asked if the police really knew the meaning of sedition.
The Delhi police admitted that there was no video in which Kumar was seen shouting anti-national slogans even as the court asked if it had any tangible evidence other than the video footage sourced from television channels.
Reserving its order on Kumar's bail plea for March 2, the court asked the police how the JNU students' union president could be charged of sedition if outsiders were responsible for raising anti-national slogans on campus.
A Telengana court had ordered the police in that state to register a case against Congress leader Rahul Gandhi and Left leaders Sitaram Yechury an D. Raja, among others, on sedition charges.
CPI(M) on Monday condemned the sedition charge against Yechury and other opposition leaders and raised concerns over the manner in which the sedition clause is being used.
The Telengana petitioner, a lawyer, said that Gandhi and other leaders, visited the JNU campus and supported the students who were demanding Kumar's release, despite knowing that Kumar was facing a sedition charge.
While the Delhi government was in support of Kumar's bail plea, saying there was no proof against him and that no innocent should be in jail, the Delhi Police opposed the bail.
Kumar was arrested earlier this month for allegedly holding an event at JNU on February 9 to protest against the 2013 hanging of parliament attack convict Afzal Guru. He was attacked when he was produced at the Patiala House Court.
On Saturday, Ashutosh Kumar, another JNU student who is also facing sedition charges for allegedly raising anti-national slogans on the campus, turned up at the R.K Puram Police Station after he received a summons a day earlier.
Separatists had shutdown the Kashmir valley on Saturday to protest against the government crackdown on students and the arrest of a former Delhi University professor, SAR Geelani, for allegedly raising anti-national slogans. On the same day, a court had extended the custody of two other students, Umar Khalid and Anirban Bhattacharya, who were being interrogated by the police.
Kumar, who was arrested on 12 February, had moved the Supreme Court for bail citing security reasons, but the apex court had directed him to go to the high court first.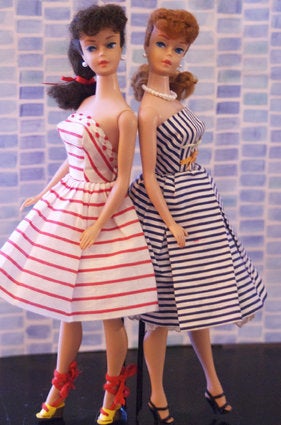 These Vintage Barbies Show You How To Dress For The Summer
Popular in the Community