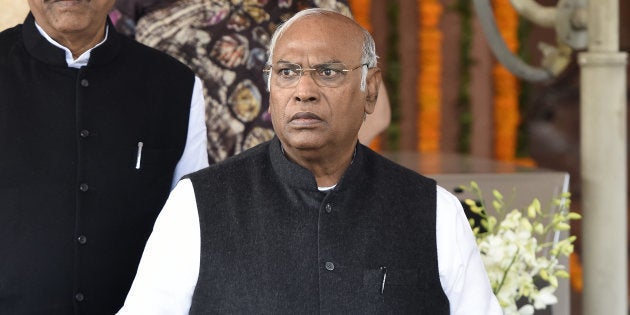 The Opposition on Monday severely criticised former BJP MP and head of an India-African Parliamentary Friendship Group Tarun Vijay's racist remarks on South Indians in Parliament and demanded an FIR against him.
Congress leader Mallikarjun Kharge raised the issue in Parliament saying, "He is not an ordinary man. He writes about BJP's ideology. Aren't South Indians citizens of India?"
Kharge continued to lambast Vijay's racist comments saying:
Home Minister Rajnath Singh replied to Kharge's comments saying India was a secular country and Vijay himself identified as the son of a Tamil mother.
News18 also quoted Singh as saying, "Tarun Vijay has apologised and said this is indefensible."
However, the Opposition wasn't convinced and Kharge demanded that an FIR be filed against Vijay for sedition.
Vijay had in an interview with Al Jazeera on Friday, commenting on the racist attacks on students from African countries in Greater Noida, had claimed that India was not racist because we were "living with blacks" from South India.
"If we were racist, why would we have the entire South, which is complete...you know...Tamils.... you know Kerala, you know Karnataka, Andhra? Why do we live with them? We have black people all around us," he had said.
Vijay had tried to diffuse the situation by taking to Twitter. He said:
Meanwhile, PTI reported that Lok Sabha Speaker Sumitra Mahajan asked the opposition members that this matter be raised during the Zero Hour while asserting that she would also ask the concerned minister to respond too.
"If you want to bring it on record, raise it during the Zero Hour or else I am not allowing it," said Mahajan.
The Lok Sabha had to be adjourned till 13:50 hours because of the uproar.