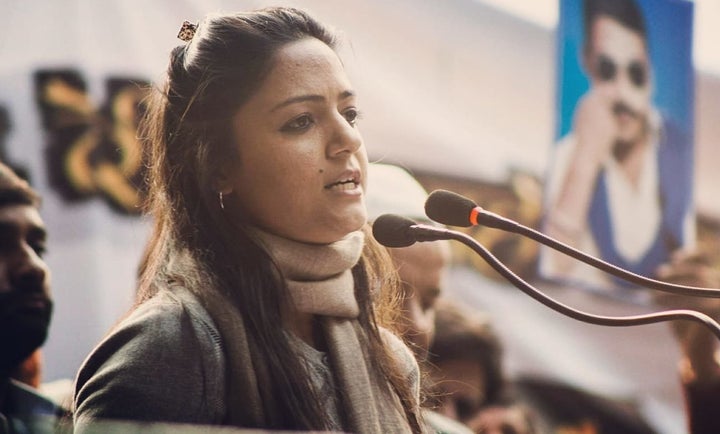 NEW DELHI — On 16 February, one of the many messages posted on a WhatsApp group called "Kashmir Distress Alert" said that cabbies in Bengaluru were refusing to take Kashmiris to the airport.
This was two days after a 19-year-old Kashmiri militant had killed 40 Indian soldiers in Pulwama, Kashmir. As the country mourned the tragic loss of life, the backlash against Kashmiris was mounting.
Shehla Rashid, a political activist, who had created the WhatsApp group earlier that day, suggested that Kashmiris should change their names on the mobile phone Apps they were using to hire cabs.
There was no time to ponder the larger question — where the country was heading if people had to use a pseudonym in order to feel safe. Instead, Rashid messaged — "there's an option under 'My Profile' to change your name."
"I know people will say this is not the correct approach, that it doesn't solve anything. When it comes to safety, you need to take the pragmatic approach, not the politically correct one. You learn that as a woman and as a Muslim," she said in an interview with HuffPost India.
Rashid, former vice president of the Jawaharlal Nehru University Students' Union, who is presently pursuing a PhD, said that she switched to a pseudonym after she was viciously targeted for leading protests against Kanhaiya Kumar's arrest in 2016. Later, as Muslims started getting lynched with alarming frequency, concealing one's identity seemed like the sensible thing to do.
"It has been something that I have been doing for a while. After this lynching kind of atmosphere happened, you don't feel safe," she said.
For 10 days, Rashid led efforts to help Kashmiris caught in the backlash that followed the Pulwama attack, reaching out to police officers, politicians, social activists and civilians.
Kashmiris were threatened, beaten, fired from their jobs and driven out from different cities in India. Public outrage and international coverage of the backlash forced Prime Minister Narendra Modi to acknowledge and rebuke the attacks, but he spoke only after the worst was over.
In Ambala and Dehradun, Kashmiri students were given 24 hours to leave. In Patna, traders were told to pack up and leave. In Yavatmal, Maharashtra, Kashmiri students were beaten up. In Nadia, Bengal, a Kashmiri shawl seller was beaten up. Kashmiri shawl sellers in Kolkata were also assaulted. In Mumbai, three security guards were fired for being Kashmiri.
Rashid says the WhatsApp group, and everyone who pitched in, helped saved lives.
There are reports of 3,000 to 4,000 Kashmiris, mostly students and traders, having returned to Kashmir.
Turning against Kashmiris because there were some who expressed offensive sentiments after the Pulwama attack is not just wrong, but a "huge setback" if the Indian government is serious about winning hearts and minds, Rashid said.
"These people who have come out have placed their faith in Indian society and in the Indian ethos. Their parents have put their faith in the Indian government," she said. "These hate crimes are alienating those who believe in the idea of India."
"These hate crimes are alienating those who believe in the idea of India."
For all her efforts, Rashid is saddled with an FIR (First Information Report), registered by the Uttarakhand Police. The state police accused Rashid of lying after she tweeted that 15 to 20 Kashmiri women students were trapped inside their hostel in Dehradun, while an angry mob was demanding they be expelled.
The FIR was registered even though Rashid was coordinating with police officials to get them out safely. The FIR stands even after Modi has acknowledged and condemned the attacks.
The FIR, Rashid believes, is meant to have a "chilling effect." "It is shooting the messenger. I was not running some kind of underground fake news operation. It was all overground," she said. "The FIR is just a way of silencing anyone who talks about what is going on."
Calling it "idiotic," Rashid said that she doesn't intend to let the FIR get in her way.
Communicating, and putting information in the public domain, she believes, can make the difference between life and death.
"What if Ehsan Jafri had access to Twitter and he had publicly tagged Modi — perhaps he would have been alive," she said, referring to the Congress Party leader killed in the 2002 Gujarat riots.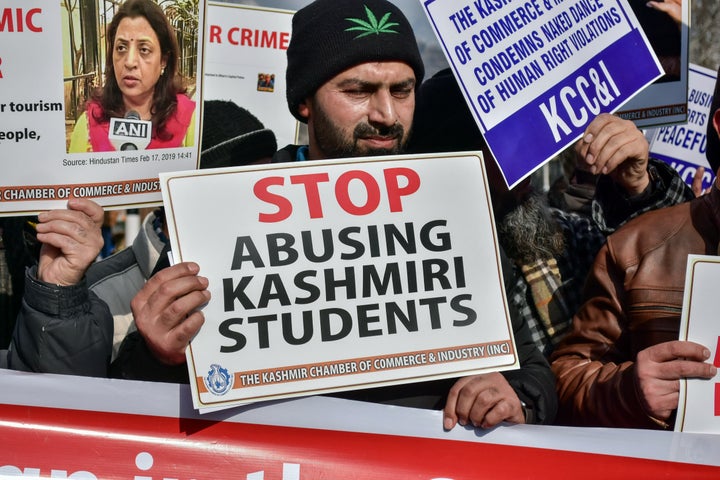 Firefighting a backlash
Even as Rashid was adding people to the WhatsApp group, cases of Kashmiris facing threats and intimidation were coming in from different parts of the country.
Messages would get posted till two and three in the morning.
"It was like listening to the police radio. Someone has gotten beaten here. Someone has got rescued there," said Tejaswi Sharma, a 37-year-old techie, who lives in Gurgaon.
The first challenge was establishing whether a case was genuine. This was a lot easier when mobile numbers were available. There were times when people would call in once, and then, presumably out of fear, switch off their phones. When mobile numbers were missing, members of the Whatsapp group reached out to activists and friends on the ground.
"I have spent the past two-three years, traveling to different parts of the country, and I have networks everywhere," said Rashid. "Ideally, it should have been the state doing this. The police did help, but it was not enough. We had to step in."
The next step was extricating people who were in physical danger. The only way was getting the local police to intervene. Members of the WhatsApp group reached out to police officials, directly, or through their personal and political contacts.
Saqib Parvaiz Yetoo, a 19-year-old Kashmiri, who is studying at St. Stephens College in Delhi, said that he was speaking with police officers in Jammu.
"Jammu was very tense, but there were police officers who would get up early in the morning and go meet the students who were coming in. They were ensuring they get safe transport back to Kashmir," he said.
Whether it was safe for Kashmiris to board trains was a question that came up again and again. There was fear that Kashmiris would be recognized and attacked as they made their way to Jammu.
Accommodation in Jammu, where the situation was tense, was also a problem. The road from Jammu to Kashmir was frozen over and cab drivers were charging exorbitant prices.
Rashid called out Indigo Airlines for insensitivity when dealing with Kashmiri passengers trying to get back.
"It was like listening to the police radio. Someone has gotten beaten here. Someone has got rescued there."
Fired for being Kashmiri
Earlier this week, Rashid said, there were reports of commuters harassing three Kashmiri security guards on the Jammu Tawi Express. The guards, who were fired from a Mumbai-based security firm last week, were heading home.
"We had hired them, but a few days ago our team found that they were Kashmiri and we promptly terminated their services," a representative of the firm of Sai International Security told Sabrang India.
Commuters, Rashid said, figured out the guards were Kashmiri and asked them to say, "Pakistan Murdabad."
After trying the Inspector General of the Railway Police, Rashid said the group managed to get through the SHO (Station House Officer) for the police station closest to the Jammu Tawi railway station.
"There was panic. We were all very worried. We got in touch with the railways police and they sent police to the coach," she said. "Our friend was there to receive them at the station. They have gone back to Kashmir."
That friend was Rabinder Singh, a 30-year-old assistant professor at the Central University of Jammu, who then tried to book a cab for the security guards. Cabbies, however, were charging extravagant rates. Singh then spoke to the SHO, who arranged for a bus to take the three security guards and other Kashmiris stranded in Jammu back home to Kashmir.
Singh, who hails from Kashmir, said, "I don't see the logic of blaming an entire community. The Sikh community felt this way in 1984."
"The Sikh community felt this way in 1984."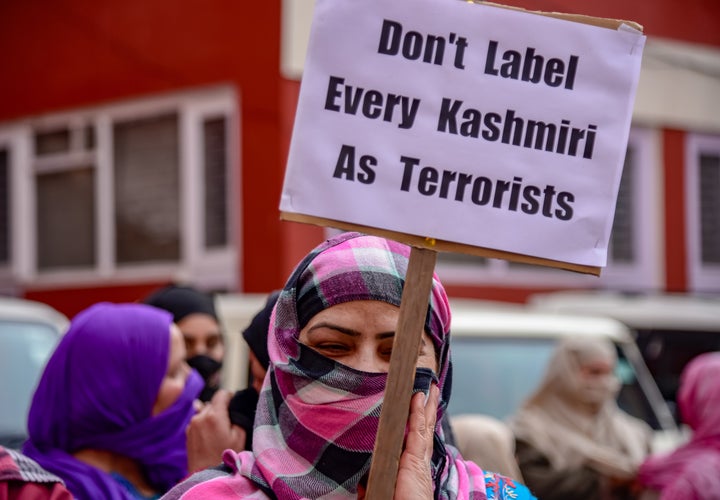 A cycle of hate
Four years ago, when Mohammed Akhlaq was lynched by cow vigilantes, Prime Minister Narendra Modi did not condemn the killing right away. It took a great deal of public pressure at home, and embarrassing reports appearing in the foreign press, for the prime minister to say something.
On Monday, 10 days after the backlash started, Modi said, "Our fight is against Kashmir, not Kashmiris." He spoke 10 days after the attacks against Kashmiris had picked up and three days after the Supreme Court told state governments to protect Kashmiris.
There is little point in the Prime Minister speaking after the cycle of hate crime has run its course. His speaking sooner could have nipped the backlash in the bud. It is no exaggeration to say that many of the Kashmiri students who fled could be scarred for life, and many may choose not to return to their studies.
For Rashid, Modi speaking was "too little too late" to make any difference. "It is important for the purpose of historical documentation. For everything else, it was too little too late," she said.
The one thing that Modi's message did was silence those accusing Kashmiris and sections of the media of spreading fake news about the backlash.
The attacks, however, did not end even after Modi called for an end to the violence.
On Tuesday, a day after a Modi spoke, a mob attacked Kashmiri doctors at the Government Medical College (GMC) in Jammu.
People in the group
The group, populated with people from all walks of life, had students, activists, journalists, bureaucrats and police officers.
There was Tejaswi Sharma, the 37-year-old techie from Bihar, now living in Gurgaon. Saqib Parvaiz Yetoo, a 19-year-old Kashmiri, studying at St Stephens College in Delhi. Tajamul Islam, a 26-year-old student activist from Kashmir, who has finished his MBA and is now looking to start his PhD.
The attacks against Kashmiris, Sharma said, reminded him of the time when he beaten up in Delhi just because he was Bihari. It was 20-years-ago, when he was a teenager, but he hasn't been able to forget it.
Recalling that he had a swollen eye, and told his parents that he fell, Sharma said, "I had no choice but to run away. I had never run away from anything, but I had no choice. I ran away,' he said.
"Kashmiris have an accent. Biharis have an accent. They would say things like, 'Ek Bihari, Sau Bimaari.' I still see how Biharis are mocked, harassed and beaten up," he said. "No one should get beaten up because of who you are or where you come from."
"No one should get beaten up because of who you are or where you come from."
Yetoo, who is studying history and political science, said that it was his "childhood dream" to study at St. Stephens College.
During the the backlash, Yetoo said that students and administrators assured him and the other Kashmiri students that no harm would come to them, but advised them to not venture outside the college campus.
The history student said that when people in their personal capacity were giving money to buy air tickets for students who were trying to get back to Kashmir, he contributed some of his scholarship money.
Yetoo says he fielded at least 100 distress calls, but what he values is how many people came forward to help, whether it was opening up their homes for stranded Kashmiris, arranging transportation or pitching in to buy tickets.
"It is very heartening," he said.
Islam, who was receiving scared and traumatized students in Srinagar, is less optimistic.
"Eighty percent of them don't want to go back. The clear message is that we don't care about you and you don't care about us," he said.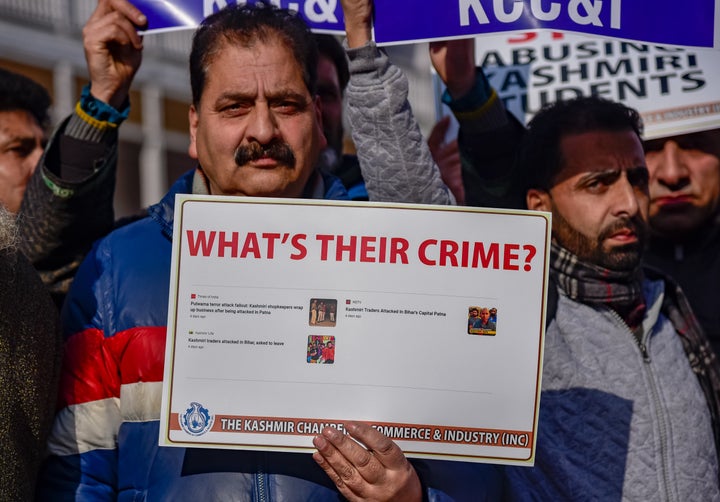 Now, what?
Now, there is a question of the students who have returned to Kashmir.
These students have to decide whether they want to return, whether they can feel safe or will they have to factor in — fleeing at a moment's notice — for the rest of their college education. For those who decide to go back, the question is how quickly can they return.
The Uttarakhand Police has yet to take action against Bajrang Dal's Dehradun coordinator, Vikas Verma, who called for the forcible eviction of Kashmiris from the state.
At least 23 students have been either rusticated or suspended, and have been booked for saying or posting offensive material after the Pulwama attack, according to a list compiled by Rashid.
HuffPost India found out that at least one student Kashmiri student in Himachal Pradesh was jailed for uploading a photo of the Pakistani flag when he was 12-years-old. He is now 19-years-old.
Uzhar Hamid, who is pursuing his Master's degree in forestry, said that he spent five days hiding in his rented room in Dehradun. A Kashmiri was beaten up in a nearby market. Bajrang Dal activists, he said, were telling Kashmiris to leave. His landlord advised him to leave and return when it was safer.
The 23-year-old said that felt scared for the first time in the seven years that he has lived in Dehradun. "I always thought Dehradun was the safest place," he said.
Hamid is worried that he is missing out on the midterm of his final year, but he dare not return.
"We need to feel safe. We need to be assured by the college, the people and the government," he said.
Rashid believes the Home Ministry needs to assure Kashmiri students that they can "complete their education with dignity."
Yetoo believes the assurance should come from the prime minister.
"I always thought Dehradun was the safest place."
Not closing the group
The backlash, Rashid believes, could have been worse.
The political activist believes this mobilization against Kashmiris was an effort to polarise people along religious lines ahead of the 2019 general election.
"Where there was violent mobilization, political groups were behind it. It was not spontaneous. The public did not buy into the hate propaganda and we are thankful for it," she said. "At least, there were no casualties. I know it is a pretty low standard for a democracy."
Rashid, however, is not closing the group.
The coming general election will be seized by right-wing activists to polarize people on religious line, and Kashmiris are vulnerable. The more immediate threat, however, is posed by how India and Pakistan have responded to the attack in Pulwama.
Rising tensions and exchange of firepower between the two neighbours, this week, gave way to the alarming prospect of an armed conflict.
"If there is war, there will be consequences for Kashmiris. We are the battleground but we don't want to be cannon fodder," she said.