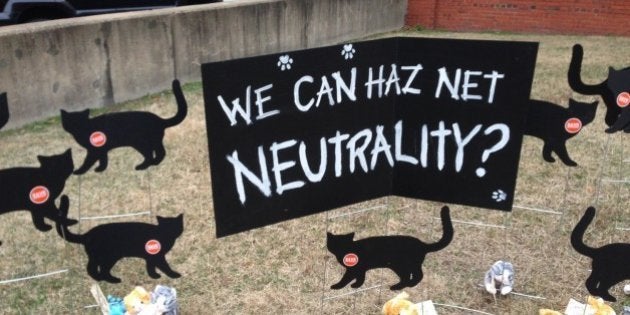 A Department of Telecommunications panel will be coming out with a report on net neutrality in the second week of May, The Economic Times reported.
Telecom minister Ravi Shankar Prasad said a six member committee will make a comprehensive decision independent of TRAI, an unprecedented move due to the gravity of the matter. "We constituted a committee. We feel that Internet is the creation of human mind. Internet should have linkages to the common man in a non-discriminatory manner," Prasad is quoted as saying.
Prasad previously backed the principle of net neutrality on Twitter, calling it one of the finest creations of mankind.
The net neutrality debate has been in the news since TRAI floated a consultation paper to discuss a regulatory framework for OTT (over the top) services like WhatsApp, Viber, and Skype.
The launch of of Airtel Zero, which allows internet companies to pay for the data charges incurred by the customer, acted as a lightning rod, though the company characterises the service as the equivalent of toll-free voice calling.
A volunteer run SaveTheInternet campaign went viral over the weekend, with the release of All India Bakchod's video, which has seen over a million views so far. Over a lakh email responses have been sent to TRAI on the consultation paper, which has a deadline of April 24.
Read:

Net Neutrality Campaign Goes Viral As Netizens Answer Clarion Call To Save The Internet

All India Bakchod Weighs In On The Net Neutrality Debate

Blow To Net Neutrality As Airtel Launches Marketing Platform

Act Now: India's Telecos And Regulators Are Trying To Kill Open Internet

Indian Regulator Invites Consultation To Regulate WhatsApp, Viber, Other OTT Services

Blog: Mandating US-Style Network Neutrality Makes Little Sense For India

Blog: Is Net Neutrality More Important Than Internet Access? Why Babajob Is On Internet.org

Odisha MP Tathagata Satpathy Writes Letter To TRAI Chairman Supporting Net Neutrality
Popular in the Community