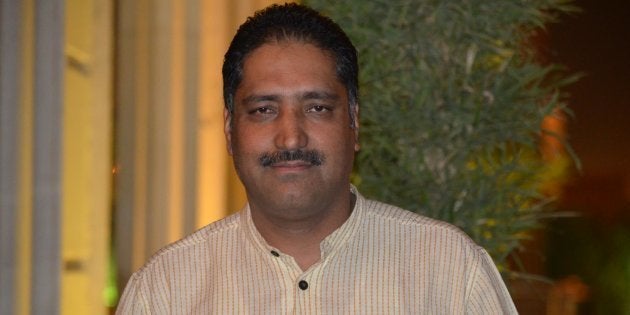 Senior journalist and editor of Rising Kashmir Shujaat Bukhari was shot dead on Thursday evening by bike borne assailants in Srinagar's Press Enclave.
Reports suggest that his personal security officers were also killed in the incident.
The police have called it a planned attack, NDTV reported. The killers were waiting for him to step out and then shot him at close range when he stepped out of his office, as he was leaving for home last evening.
Bukhari's murder is a chilling reminder of how senior journalist Gauri Lankesh was murdered in front of her home in Bengaluru last year.
Reports suggest that three people on a bike shot Bukhari.
Home Minsiter Rajnath Singh reacted to the murder and called it an "act of cowardice".
Bukhari's brother Basharat is the Minister for Horticulture, Law, Justice & Parliamentary Affairs in Jammu and Kashmir.
DGP S P Vaid told The Indian Express, "He has been shot dead. There were three to four of them (gunmen). It was obviously targeted fire. They fired directly."
The police of also released photos of the killers, requesting the public help in identifying the accused. They termed it a terror attack.
Another report on NDTV said that Bukhari, who had made efforts to organise peace talks in the Kashmir valley, was given police protection since an attack on him in 2000.
He was also part of the Track-II diplomatic process with Pakistan.
Bukhari had also been abducted by gunmen in 2006, according to the Indian Express report.
Condolence messages poured in from all quarters after the news of his death.