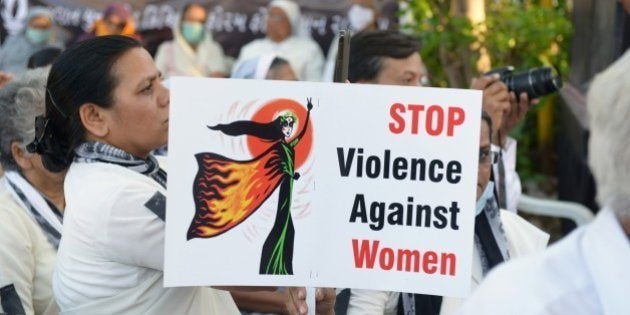 NEW DELHI — Elderly women in the country increasingly face "age discrimination, ageism, elder abuse and mistreatment" and this is due to high levels of lack of awareness of their basic rights, states a recent study.
The study "Gender Discrimination among Older Women in India" by Agewell Research and Advocacy Centre which works for the welfare and empowerment of the elderly surveyed a representative sample of 50,000 older persons (27,500 from rural areas and 22,500 from urban areas) spread across 330 districts of 26 states and union territories.
A separate study for Delhi found that cases of rights violation of elderly women within family is on rise in unplanned or semi-planned colonies of the national capital compared to those in its planned colonies.
As per 2011 Census there were approx. 6.5 Lakh elderly women in Delhi (approximately 51 per cent of total elderly population of Delhi).
For the Delhi survey a representative sample of 5,000 older persons (2,750 from slums or unauthorised colonies areas and 2,250 from planned colonies) were interviewed spread across 11 districts of Delhi between December 2014 and January 2015.
As per the nationwide survey 89.38 per cent elderly respondents said that status of elderly women within their families is lower than male counterparts because of their gender. A total of 84.07 per cent elderly respondents acknowledged that dominance of elderly women is often denied in Indian families due to gender discrimination. Only 11.46 per cent respondents (8.2 per cent rural and 15.5 per cent urban) were of the view that gender discrimination does not matter, when dominance in family is adjudged. Every second respondent (50.59 per cent) said that elderly women have to face marginalisation or isolation due to gender discrimination, even in old age. 52.84 per cent elderly men and 48.43 per cent elderly women agreed that gender discrimination causes marginalization or isolation of elderly women.
In rural areas more than half of respondents (55.24 per cent) also said that there is no link between marginalisation of older women and gender discrimination.
With respect to healthcare, 43,063 older persons including 22,549 elderly women claimed that people don't care as much for them, properly as compared to male elderly in their families. For Delhi, according to 86.13 percent elderly respondents, health of elderly women is neglected due to gender bias. Only 11.12 per cent elderly said that they did not agree with this fact as gender of elderly people is not related to their poor health conditions.



Popular in the Community