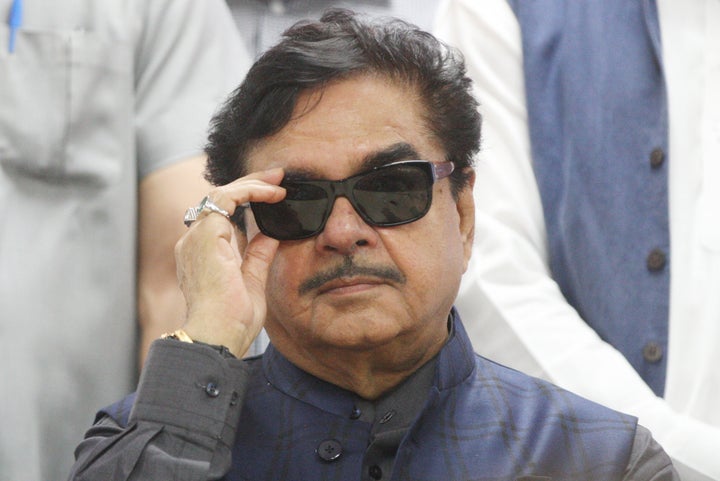 Twenty-seven years later, Sinha is no stranger to making enemies. He left the BJP after it refused to give him a ticket from Bihar's Patna Sahib constituency, which he had won for two consecutive terms. Now, he's contesting from the same seat on a Congress ticket, against Union minister Ravi Shankar Prasad.
Both Prasad and Sinha are Kayasthas, and the Patna Sahib seat has been considered a "safe" seat for the BJP due to the proportion of voters from the community. The Indian Express reported that Sinha is trying to appeal to Kayastha pride by harping on his being "sidelined" by the BJP.
His wife Poonam Sinha is the Samajwadi Party's candidate in Lucknow against BJP's Rajnath Singh, and Sinha had controversially campaigned for her, even though the Congress is not part of the SP-BSP alliance in Uttar Pradesh.
An Advani loyalist, he joined the BJP at the time of Atal Bihari Vajpayee, and was a minister in his cabinet. The divide between him and the current BJP leadership started becoming visible a short way into his second term as an MP, as he publicly criticised Narendra Modi and Amit Shah and even attended programmes organised by the opposition.
According to PRS Legislative Research, Sinha has participated in zero debates and asked no questions in his two terms as Lok Sabha MP.