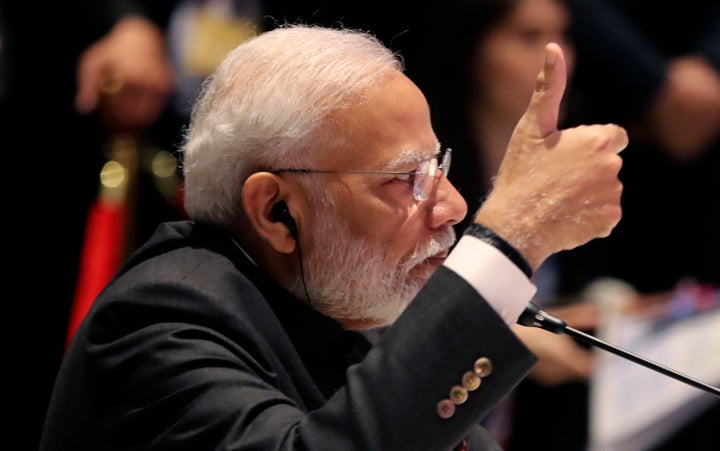 The Indian Express reported on Friday that electoral bonds with the highest denomination of Rs 1 crore accounted for more than 91% of the Rs 5,896 crore raised through the first 11 phases sold between 1 March, 2018 and 24 July, 2019.
The report was based on documents obtained through the RTI Act by transparency activist Lokesh Batra. The RTI filed by Batra also revealed that 99.7% of the total bonds in the first 11 phases were the ones of the highest value — Rs 1 crore and Rs 10 lakh.
95% of the money gathered by the first tranche of such bonds had gone to the ruling Bharatiya Janata Party (BJP), according to data compiled by the Association for Democratic Reforms. Bonds worth more than Rs6,000 crore have been sold in 12 tranches so far.
All through this week, HuffPost India has published the #PaisaPolitics series by Nitin Sethi, which has looked at how the Narendra Modi government ignored institutional opposition and broke rules in its rush to introduce and implement the electoral bond scheme, a secretive way of funding political parties.
The latest report in the series reveals that the finance ministry allowed anonymous donors to donate expired electoral bonds worth Rs 10 crore to an unidentified political party, or parties, soon after the May 2018 Karnataka state elections, violating a crucial anti-money laundering rule.
Earlier this week HuffPost India reported that the RBI had opposed electoral bonds saying it would enable money laundering and funnel black money to the Indian economy.
That's not all. Documents showed that the finance ministry misled the EC, which was strongly opposed to the scheme, on key features of the scheme. Three senior bureaucrats came up with six different convoluted explanations to protect then-Minister of State P. Radhakrishnan when he was caught lying about electoral bonds on the floor of the Parliament.