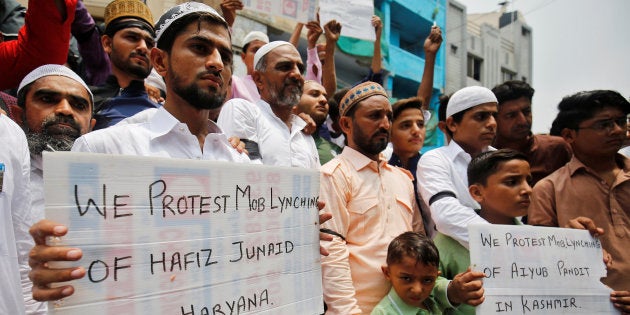 Even Prime Minister Narendra Modi condemned violence in the name of cow protection, earlier today, a mob of over 100 people in Jharkhand lynched a Muslim trader on the suspicion that he was carrying beef in his van.
The local police in Ramgarhdistrict said that Alimuddin aka Asgar Ali was rescued from the mob, but that he died in hospital, Hindustan Timesreported. Shashi Prakash, a police official in Ramgarh, told the newspaper, "Though injured, he was walking then. I think he died of shock."
Kishore Kaushal, a senior police official, told a press conference that around 30 people surrounded the van bearing a West Bengal number plate in the Bazaar Tand area of Ramgarh police station. Times Nowreported that people two other people who were present in the van managed to flee, leaving Ali at the mercy of the crowd.
Additional Director General of Police R.K. Mallik told IANS that Alimuddin was chargesheeted for child abduction and murder, and people involved in beef trade had hatched a conspiracy against him. "It's premeditated murder," he told the newswire. "The killers have been identified."
It is not clear whether Ali was transporting beef in the car.
It was shortly after one in the afternoon today when Modi, speaking at the centenary celebrations of the Sabarmati Ashram in Gujarat, said, "Killing people in the name of Gau Bhakti is not acceptable. This is not something Mahatma Gandhi would approve."
"As a society, there is no place for violence," he said. "Violence never has and never will solve any problem."
Modi spoke out today following an outcry over the violence unleashed by cow vigilantes and other elements that are targeting minorities since the Bharatiya Janata Party-led government came to power in the summer of 2014.
In Jharkhand, Alimuddin's lynching comes two days after a man was beaten up by a mob in Giridih district after a dead cow was found outside his house. His house was also set on fire.
Last week Junaid, Shaqir and Hashim, three brothers who were returning home to their village in Faridabad after shopping for Eid, were called "beef eaters" and attacked by a group of men on a Mathura-bound train. Fifteen-year-old Junaid was stabbed to death and thrown off the train.
In April, Pehlu Khan, a dairy farmer from Rohtak, was beaten to death by cow vigilantes in Alwar.
On Wednesday, hundreds joined protests in several cities in India and abroad, united by the slogan "Not In My Name."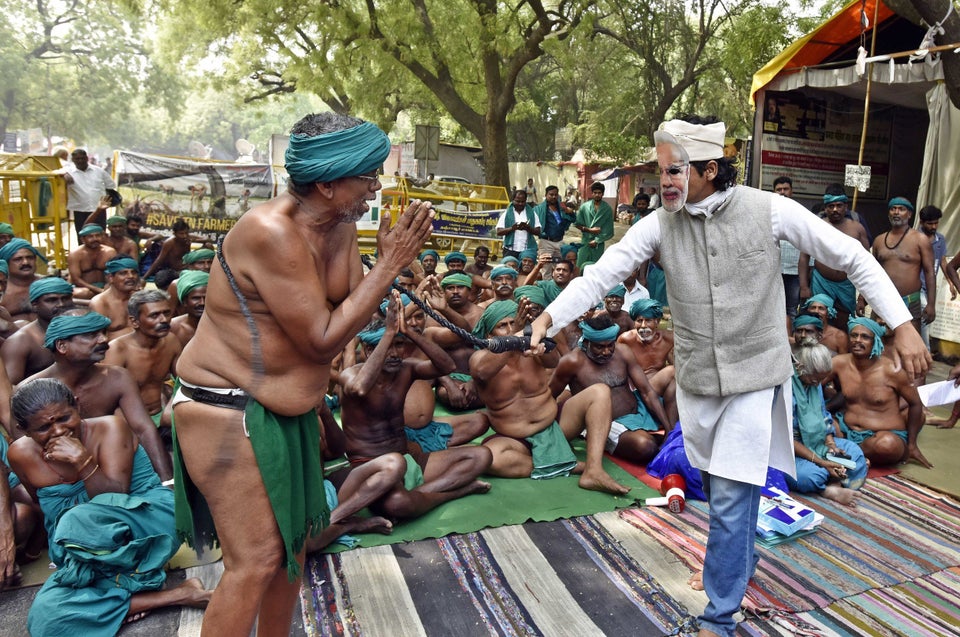 Tamil Nadu Farmers Protest In Delhi
Popular in the Community