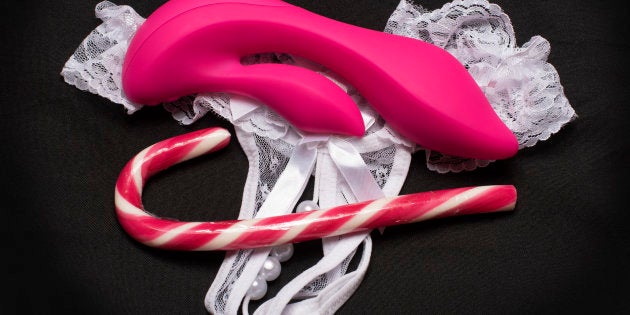 A recent survey on female masturbation in India had revealed that old Nokia "dumb" phones had turned into vibrators. Maybe that was an indication that Indians know their jugaad well and don't really have much penchant for sex toys.
According to research by Vouchercloud, which examined search trends for sex toys across the globe, India ranks pretty low. Iraq, Bahrain, Bangladesh, Saudi Arabia, Pakistan and Sri Lanka rank higher than the apparent 'sanskari' nation.
The study showed that people in Denmark searched for sex toys more often than any other country. To be precise, 118 times per 1,000 internet users per year.
Among the top countries were Sweden, Greenland, USA, UK and Netherlands.
While Europe dominated the top positions, with 23 European countries representing in the top 30; African and some areas of Asia ranked pretty low, possibly due to a lack of online market for sex toys.
The research said that among other reasons India ranked low because of an 'anti-sexualised culture' in the country.
There's also other problems.
Laws in India are unclear about the sale of sex toys. In most cases, the concern is related to the ways these products are sold.
According to Indian laws, whoever sells, allows to hire, distributes, possesses any obscene book, pamphlet, paper, drawing, painting; or makes known by any means whatsoever that any such obscene object can be procured from or through any person, is punishable with imprisonment and fine.
However, for a while now, start-ups are finding legal loopholes to satisfy Indians' insatiable lust for sex toys. And the online sexual wellness industry have been growing in India.
According to a Quartz report, India's online sexual wellness industry will be worth ₹8,700 crore ($1.4 billion) by 2020, a massive increase from about Rs1,000 crore ($161 million) in 2014.
Take a look at the ranking of countries in Asia: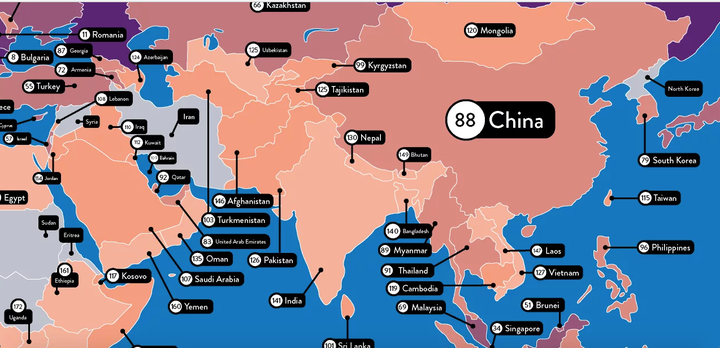 So how was the study done? They checked to see how many of the 18 of the most popular sex toy products and search terms were being looked up online by different countries. The search terms included 'sex toys', 'dildos', 'love eggs' and 'jiggle balls'. It was also translated into every Google-accepted language to ensure nothing's missed out.
They then ran every keyword, including international variants, plurals and international colloquial terms, through Google's 'Keyword Planner' to reveal search volume for each country.
You can view the full map here.