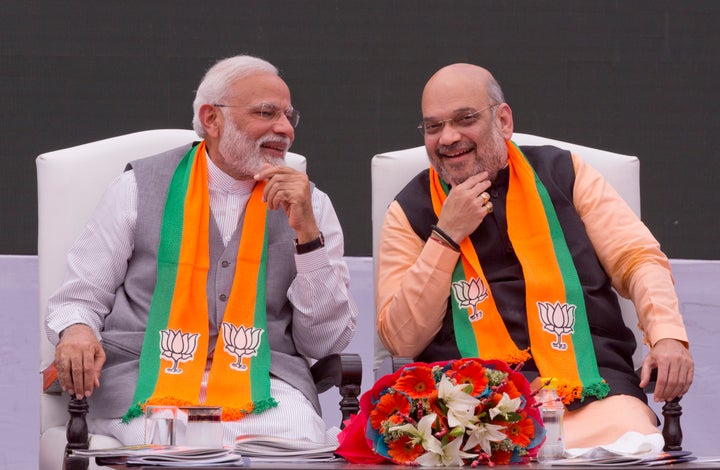 TV channels released details of various exit polls after polling for the 2019 Lok Sabha Elections ended on Sunday evening.
Voting has concluded in 542 parliamentary constituencies across all states and Union Territories of India, the Election Commission announced at its press conference.
Exit polls predict the seats likely to be won by each political party are usually released an hour after polling ends.
The exit polls expected today include News18-IPSOS, India Today-Axis, Times Now-CNX, NewsX-Neta, Republic Bharat-Jan Ki Baat, Republic-CVoter, ABP-CSDS and Today's Chanakya.
Congress and BJP-led alliances are in a fierce contest to form the next Government of India.
PM Modi and BJP president Amit Shah have said they will win over 300 seats.
Here are the numbers from each exit poll:
Times Now-VMR seat-share projection
NDA: 306
UPA: 132
Others: 104
Republic-CVoter exit poll
NDA: 287
UPA: 128
Others: 127
News Nation exit poll
NDA: 282-290
UPA: 118-126
Others: 130-138
Republic-Jan ki Baat
NDA: 305
UPA: 124
Others: 113
News18-IPSOS exit poll
NDA: 336
UPA: 82
Others: 124
ABP exit poll
NDA: 267
UPA: 127
Others: 148
Today's Chanakya
NDA: 350 +/- 14
UPA: 95 +/- 9