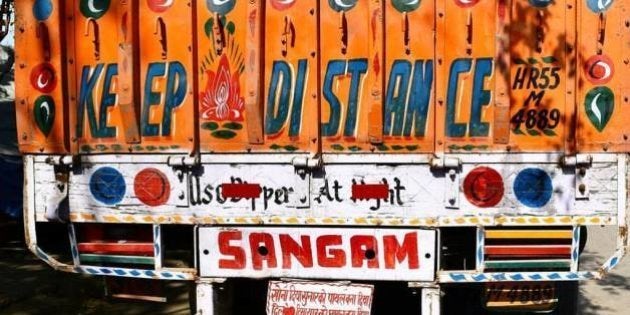 Among the few reasons for cheer on Indian roads are the loud colours and entertaining messages on the backs of trucks, autos and other carriers. Turns out there's more to truck art and auto poetry, than just fun and games. There is actually some science behind the vivid hues and the so-bad-that-it-is-good versifying. Delhi resident Ashima Madan, who started a Facebook page titled 'Wisdom on Wheels' that translates these eclectic messages, explains why:
"The motor vehicles act requires truckers to get them painted every few years. That's because the metal body of the trucks must be prevented from corrosion. Many patriotic and social messages on trucks are actually prescribed to them by the government in order to clear the fitness test. This includes the speed limit and certain other road safety rules."
The 24-year-old marketing and communications specialist channelled her fascination for trucks and their quirky one-liners into a full-blown college dissertation, titled 'Truck Art in India: Reflecting on ideas of Public Space and Culture.' Recently, she set up a Facebook page dedicated to truck art. "My research made me realize that truck art is a lot more than kitsch art that is pretty to look at. It is a canvas with colours from all parts of the country spread on it," she told HuffPost India.
Madan explained that truckers in India add motifs of faith, devils or charms on the front and rear fenders and axle to ward off evil, and keep them safe. "They often have to lead dangerous journeys on poorly maintained roads, and on routes that lack basic health facilities," she said, adding that over years and decades, truckers have added to the nation's ethos and identity with their quirky, wry, and heartfelt sentiments that take form on the surfaces of their vehicles.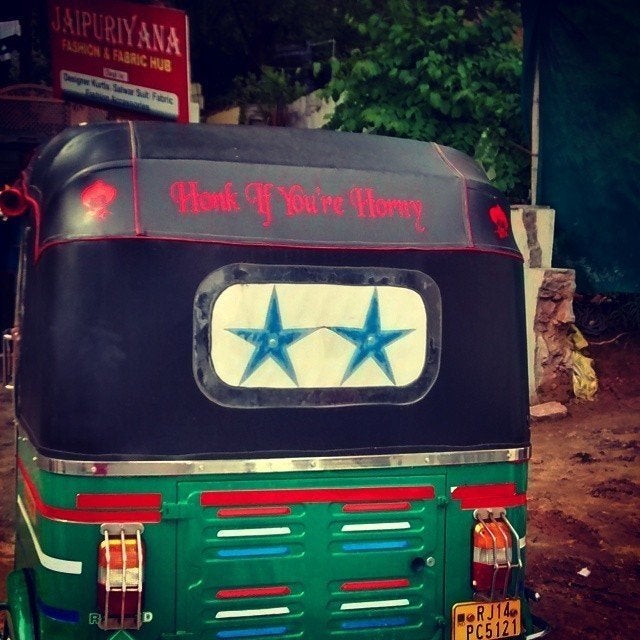 Madan says her funniest find was an auto in Jaipur, that had "Honk if you're horny" inscribed on its back. Here are some other fun one-liners that she has translated into English on her Facebook page.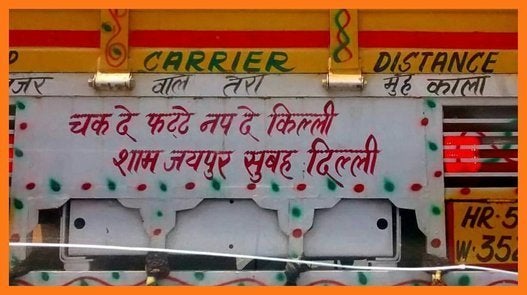 What These Indian Trucks Bumper Stickers Mean