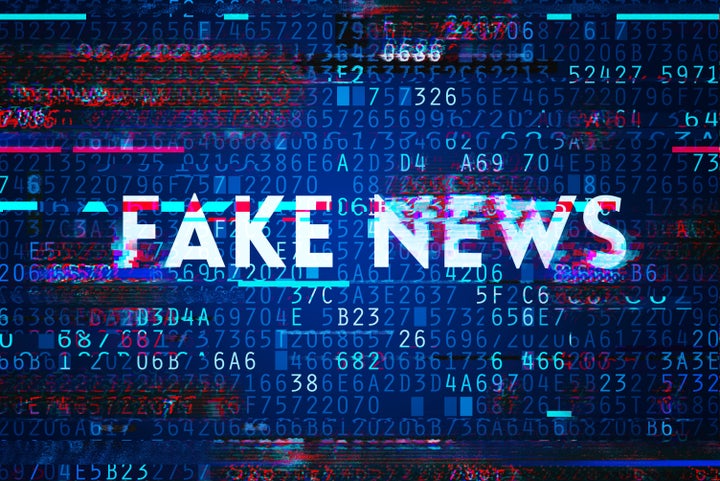 Scrolling through your social media timelines and WhatsApp family groups can sometimes feel like a prolonged exercise in sifting the truth from hyperbole and often, outright lies. This has only increased over the past few months as India gears up for a general election that will determine whether the Bharatiya Janata Party (BJP) will get another turn at the helm or not. And just as high as the stakes is the desperation to win, which means that fake news is no longer the outlier it used to be—instead, the role of fact-checkers has grown steadily as thousands of people fall for cleverly photoshopped images and communally sensitive false claims every day.
Facebook, which is still smarting from having to admit its unpreparedness to handle election interference in the 2016 US polls that brought Donald Trump to power, has been working with third-party fact-checkers in India to tackle fake news and recently announced that it was adding more partners. But as HuffPost India reported last week, doubts remain about the social media giant's commitment to the issue, and it also brings up fears that the initiative may actually backfire.
In March, fake news debunker AltNews had also reported that three of Facebook's seven partners circulated misinformation after the Pulwama terror attack in Kashmir and the subsequent airstrike conducted by the Indian Air Force in Balakot.
This brings us to an important question: who will fact-check the fact-checkers themselves?
Who are the fact-checkers?
Facebook has taken an easy route to find its Indian partners—they are the signatories of the prestigious Poynter Institute's International Fact Checking Network (IFCN), namely, Factly, FactCrescendo, NewsMobile, TV Today Network Fact Check (India Today Group), and Vishvas News (part of Jagran Media Network) plus one former signatory, Boom Live, which had worked with Facebook on the Karnataka election last year, and the AFP.
So how does IFCN choose these signatories?
Baybars Orsek, the director of the IFCN, told HuffPost India in an emailed response that all signatories have to agree to abide by certain promises, beginning with a commitment to nonpartisanship and fairness. This means not just fact-checking news from across the political spectrum using the same methods, but also not concentrating their fact-checking on one side.
Other commitments include being transparent about sources and methodology, and an open and honest corrections policy.
Fact-checking organisations must also focus only on their task—which is why, for example, there are dedicated fact-checking organisations within the larger umbrella of media groups as mentioned above. Other requirements include public incorporation documents, disclosure of sources of funding and a public non-partisanship policy.
After all these points are satisfied, the fact-checkers also have to get an independent assessment done by a local expert.
There is only one organisation among the seven partners that is not backed by a media company, or founded by long-time journalists or activists. The exception is FactCrescendo, an arm of Crescendo Transcriptions Pvt. Ltd (CTPL), an Aurangabad-based company that offers commercial transcription services in multiple Indian languages.
So how did a transcription company become a fake news fighter?
"In CTPL, we are often offering research support, like research about advertisements, to corporates and others, and so we were anyway used to digging into the background of things," said Rahul Namboori, who heads the FactCheck vertical for FactCrescendo.
"There was an article last year about fact-checking organisations. We were already good at research and it seemed like something we could do, so we applied for it, and went through the observation process," he added.
According to FactCrescendo's website, it debunks fake news in Hindi, Marathi, Malayalam, Gujarati and Tamil, and the firm says it can check videos and text in other languages as well.
After meeting the IFCN checks, the assessment by the local expert took another 2-3 months to complete.
"As it happened, we cleared it on the first try. Then we hired more journalists and researchers, as we started to do more and more fact checks," said Namboori.
How much impact does fact-checking actually have?
Apart from Facebook, even Google has been highlighting fact checks and trying to flag fake news to users ahead of the 2019 election. One big question is how effective this actually is. HuffPost India had reported last year that Facebook's month-long fact-checking initiative with Boom Live had only identified 30 pieces of fake news in the run-up to and immediately after the Karnataka election. Also, even if a news article is found to be fake, all Facebook does is push it lower down the news feed, rather than remove it altogether. This time, however, one crucial step forward is that news in languages other than English will also be checked, which was a major limitation with Facebook's Karnataka experiment. The checks will be carried out in six languages in all, English, Hindi, Bengali, Telugu, Malayalam, and Marathi.
Due to the sheer glut of information and with the rules about fact-checking still not firmly established, there's not a lot that the platforms can actually do beyond relying on trusted partners. That's why it makes it easier for Facebook to lean on something like the IFCN.
"Essentially, we are saying what we are saying is true, don't believe others. That's a very arrogant position to take."
Both FactChecker.in and Boom have been founded by journalist Govind Ethiraj, who has also anchored shows on BloombergQuint and other channels. Ethiraj is also a member of the advisory board of the IFCN. When asked if this was a potential conflict of interest, he pointed out that all board members run different fact-checking organisations around the world.
"Why would this be something unusual? Would you want doctors to be part of Indian Editors Guild?" he asked.
All the fact-checking organisations on the list work in a similar way, with tip lines to find news to debunk, and also by keeping an eye out for trending stories to see what news actually has the most traction and needs to be verified. On this, Namboori said that partnering with Facebook also helps to show what stories people are interested in, and what to fact-check next.
So how do local experts verify fact-checkers?
Given that their role is to fact-check for Google and Facebook, which reach millions of readers, it's a given that these fact-checking organisations are rather crucial. But it's a lot harder to understand how exactly these seven organisations were chosen by IFCN.
To actually see that all of their requirements are followed, IFCN's Orsek noted that the organisation relies on assessors who verify all the requirements. The assessors are "expected and encouraged to take all editorial work of applicant organizations into account for their assessments and those assessments are taken very seriously by our advisory board, which consists of leaders in the fact-checking community and the decision whether to vet the applicant or not is taken on that board voting process", he said.
Orsek would not give details on how many Indian organisations had applied to become fact-checkers, or how many applications had been rejected, as the IFCN does not share that information. The network of assessors has to process all the information received, and works in local languages so that non-English fact-checkers can be audited. For each assessment that they conduct, the assessors are paid $350 (roughly Rs 24,000).
IFCN works with 86 external assessors, who act as local experts. Of these, nine are in Asia, and just two in India, both teachers at the Indian Institute of Journalism and New Media in Bengaluru.
Can you trust everything a fact-checker publishes?
Ah, now this is where it gets interesting. The work of a fact-checker can be much more complicated than it seems.
"Essentially, we are saying what we are saying is true, don't believe others. That's a very arrogant position to take. To say that in a world full of information, there has to be a process where we take the audience from the claim to the truth. Gathering the information required to do that takes a lot of time," Pratik Sinha, founder of Alt News, had told HuffPost India last May.
Although the IFCN signatory process appears quite stringent, some of the results produced by its signatories is not beyond questioning. For example, a story fact-checked by FactCrescendo about a family of Muslims being attacked on Holi in a supposed act of communal violence was dismissed as false, because the "police did not confirm a communal angle, saying the attackers were all from the locality". So the fact-checker shows a ready willingness to accept the police statement at face value, when it should actually be delving deeper.
Namboori of FactCrescendo, however, disagreed with this reading, explaining: "We were not debunking what happened, but what you have to understand is that with any story, there is a primary narrative. The Facebook narrative was that this was 'Sanghi aatankvaad', which is pegged to a single organisation."
"The administration report by the authorities has the information. In fact, the latest news is that there is now an FIR against the family. That's why what we take into account is what is in the FIR, because the authorities have the right information."
"We are not commenting on the fight or the attack, that is not the primary communication. It could be anything. But putting it on a single organisation was fake, and that is what we verified," he said.
But ignoring the context of a news item like this may mean the reader does not get the actual picture.
Other partners also raise questions. India Today (along with Republic TV) has been found to be a repeat offender in peddling fake news. As reported by Alt News, in February it used footage from a two-year old video in a story about the airstrike that took place. It also used a photoshopped image of a slain terrorist, that was later taken down.
HuffPost India asked Ethiraj if this raised questions about the signatory process, but he responded that he won't speak for other organisations.
Orsek of the IFCN also did not respond to questions about TV Today Network Fact Check.
In December, The Guardian published a report that said journalists working as fact-checkers with Facebook were frustrated with the platform, as the collaboration had produced minimal results, along with other concerns.
"They've essentially used us for crisis PR," Brooke Binkowski, former managing editor of fact-checking Snopes, told The Guardian. "They're not taking anything seriously. They are more interested in making themselves look good and passing the buck … They clearly don't care."
Facebook has disputed the report, but BBC reported in February that AP and Snopes had stopped their work with the company.
Although the IFCN's mission is noble, given the sheer scale of the problem, its methods might need review. Many activists have pointed to the fallibility of fact-checking as a solution, when biased news selection can be as much of a problem as outright falsehoods.
Speaking to HuffPost India, activist Raghu/ Godavar said, "If this [fact checking] is a public-spirited effort, there needs to be transparency about the process of selecting fact-checkers. Potentially, Facebook could make this a data-gathering exercise: what sources do people trust?"