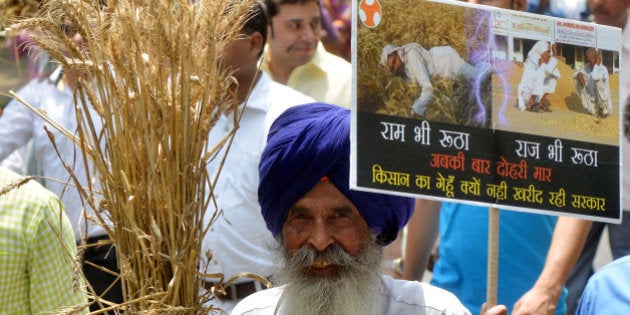 Struggling to cope with crop losses and burdened by debt in the midst of drought, more than 30 farmers from the Marathwada region have committed suicide in the past week.
A revenue official told TOI that farmers were continuing to commit suicide in all districts of the region with the exception of Hingoli. The highest number of suicides are reportedly from Beed (179) followed by Osamanabad with 103 and Latur with 64.
While the region received showers on Monday, DNA reported, the volume of rainfall isn't enough to pull it out of the drought.
Shrinivas Aundhkar, director of Nanded-based Mahatma Gandhi Mission for Astronomy and Space Technology, told DNA that the region could expect rainfalls over the next few days, and then in November-December.



Popular in the Community