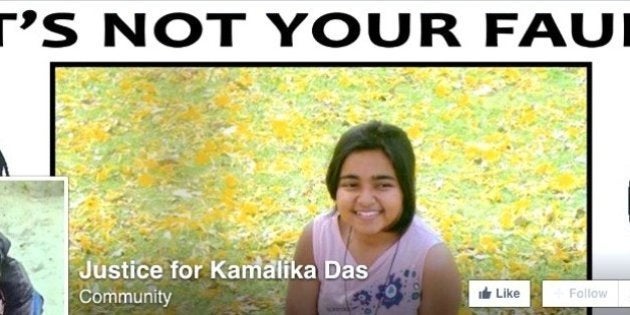 Who hasn't skipped homework? Or hurriedly copied their friend's work? For most people, these innocent foibles of school become lifelong memories. For some, who are saddled with harsh and mean-spirited teachers, these indiscretions can have fatal consequences.
Kamalika Das, a student from Kolkata, committed suicide on January 20. The 17-year-old jumped off a seven-storey building after returning from a humiliating day at school. She studied in the 11th-grade of Kendriya Vidyalaya No.2 Salt Lake.
Kamalika had failed to do her Hindi homework earlier that week. NDTV reported that she had forgotten to bring her copy, had borrowed a classmate's, changed covers and scribbled out her homework there. She was caught. Her class-teacher and Hindi teacher took her to the school principal. Her mother was summoned the next day.
"In front of my wife, they said your daughter is characterless. Four years back also she had brought the media to school because of her complaint of sexual molestation. It was not the boy's fault, they said. It was her fault. She is characterless, arrogant, we are going to expel her," Kamalika's father Kisholoy Das told NDTV.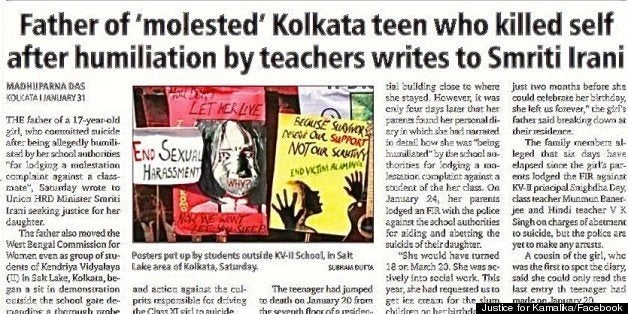 The suicide note that Kamalika left for her school principal is in the custody of the police. Her parents have filed a police complaint against their daughter's class-teacher, Hindi teacher and school principal. On Jan 27, Kamalika's bereaved father wrote to Minister of Human Resource Development Smriti Irani.
"The school was only bothered about itself. They never cared for my daughter. They had an axe to grind against her because they knew they were at fault. They took a revenge on her and pushed her to commit suicide," said Kamalika's mother Arunima Das.
The parents have also told the media that Kamalika was subjected to sustained harassment over her "character" because she had accused her classmate of sexual harassment, four years earlier, and her family had refused to hush up the affair.
The school has not responded to media requests for comment.
The Facebook page devoted to Kamalika speaks out against bullying and sexual harassment in schools. "Lets raise our voice for Kamalika Das so that no one has to end her life for being victimised and harassed for molestation in school," is its message.
"Let's accumulate together demanding proper punishment for such nuisance. let's come forward seeking justice. Please support us to highlight this issue so that it doesn't happen to another girl. We want justice," it says.
After the gruesome episode seemed to have faded from public memory, her father has raised his daughter's suicide in the television media.
NDTV reported today that Irani will call the parents. Das has also accused the local police for not acting against the school. "I have met top police officials on Monday but they too appeared very casual. If nothing happens I have plans to go the next top level. I want justice at any cost," he said.
In February 2010, Rouvanjit Rawla, a 13-year-old-boy from Kolkata, was found hanging at his home, four days after being caned by his principal.
Popular in the Community