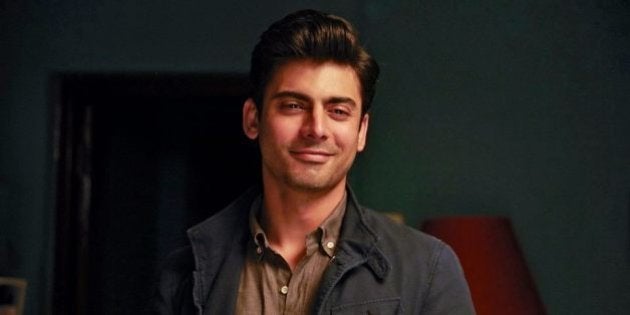 SPOILERS AHEAD. DON'T READ IF YOU HAVEN'T WATCHED 'KAPOOR & SONS'.
Can we talk about Fawad Khan?
Well, not about how he lowers our productivity on a workday by being in this picture.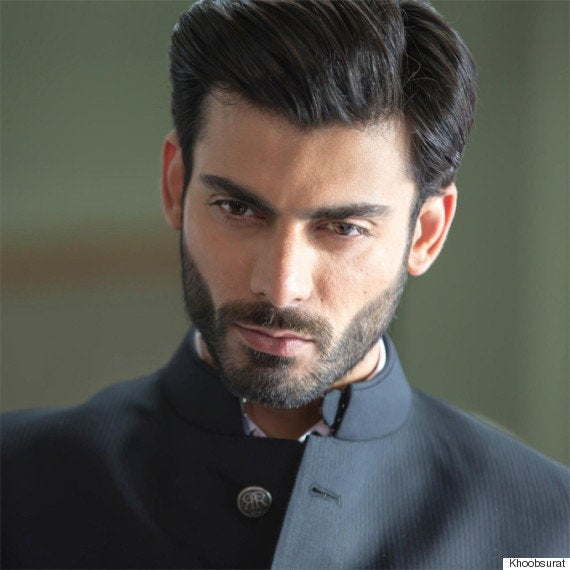 Or how he makes life, despite every traffic jam, worth living when he does this.
Or how, for every hundred men on Tinder posing with sedated tigers, one man keeps your faith in the species intact.
But how, with just his second film in Bollywood, he has quietly revealed the fragility of Bollywood's preferred brand of masculinity - the heterosexual testosterone machine who openly rejects homosexuality.
First, muster your Bollywood GK to picture a man called Rahul Kapoor in a mainstream Hindi film. Here's what you see: a straight north Indian man, chasing his lady love down gardens and dance floors with one song too many. He also breaks a nose or two now and then to remind his audience that he ticks off the 'protector box' in the 'ideal Bollywood man' checklist.
Now meet Rahul Kapoor in Shakun Batra's Kapoor & Sons. Suave, soft spoken, the peacemaker in the family, perfect and gay. Rahul's sexual orientation in the film is one of the many subplots in Kapoor and Sons, almost like that one story of the many stories that make up a real family. The life Rahul, played by Khan, leads in the film closely mirrors those of many gay men I know. It's not one that could be called a double life by any measure, but one, in which various aspects of it have be kept at a distance from each other.
The frequency with which homosexual characters appear in Bollywood perhaps reflects the reservations India at large has with the subject. While that is still understandable, what isn't is the caricatures of gay men that populate our mainstream Hindi films. This Vagabomb article points out the several instances in which gay men have been portrayed as sad caricatures, meant to elicit laughs.
Dharma Productions, which has produced Kapoor and Sons, had led the race for a while, with Karan Johar himself creating a caricaturish gay principal in Rishi Kapoor in his own directorial venture Student Of The Year (2012). In 2013, however, Karan Johar was a part of the four-director montage of short films, Bombay Talkies and had directed a story on a homosexual encounter. It can't be said for sure if Dharma Productions is on a course correction of sorts, but what can be said with much confidence, is that Fawad Khan is by far one of the most evolved, mature actors the industry has had the opportunity to work with.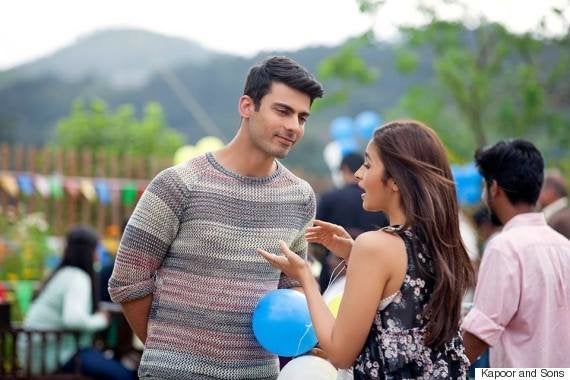 Let's look at all the leading men who have been a part of caricatures involving homosexuals or have been in films which portrayed the LGBTQ community as one that should be made fun of: Shah Rukh Khan, Saif Ali Khan, Abhishek Bachchan, John Abraham among many, many others.
Let's look at the number of popular, leading men who have played a homosexual character on screen: Apart from Sanjay Suri in My Brother Nikhil (2005) and Randeep Hooda in Bombay Talkies (2013), no one, especially no highly-billed actor looking to get cast in lead roles in Bollywood, seems to have ever been part of any script that involved homosexuals in a realistic, positive manner. Those scripts are anyway, few and far in between.
But Khan, with his very second film in Bollywood, has neither shown great anxiety over nor regard for popular perceptions of masculinity.
Of course, we have to give credit where its due. Khan's character was not treated as a second fiddle to that of his 'straight' brother played by Sidhharth Malhotra and the film's director and screenplay writer should walk away with that credit. However, the maturity the actor has shown in taking up a character that doesn't match India's broad definition of a 'hero', shows his evolved understanding of an actor's vocation. Sure, he is looking to become a star in India. But he is not going to sacrifice being an actor for it.
If the prejudices harboured by a section of his target audience influence the choice of movie roles, one can see why a male actor like Shah Rukh Khan, a Saif Ali Khan or even an Aamir Khan has never played a homosexual character or been part of a realistic script involving gay characters. That is roughly the same demographic Fawad Khan is looking to make a mark in. A Pakistani by birth, Khan too must be burdened with the biases and the resultant anxieties of being a profit-spinning 'star' in a society riddled with one dogma too many. In fact, he had a fairytale debut of sorts with Khoobsurat where he ticked off all the boxes as a potential poster-boy of heteronormative Bollywood romances.
Was he worried about who he would be pissing off by playing a gay man? Did he fear losing out on being a 'perfect', straight male hero India could lustily hoot at? Did he think about the unknown consequences of not playing to the gallery and its various stereotypes every time? We can never tell. What we can tell that he chose to be a good artiste. Hope it pays off for him.