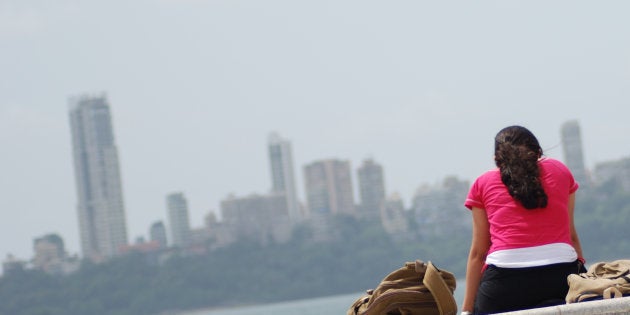 Five years ago, armed with a newly-acquired journalism diploma, I moved to Mumbai from Kolkata with my first real job. Independence, here I come, I told myself.
Little did I know that brokers, house-owners and PG owners had different plans for me. Everyday, my mother and I, would travel several kilometres from Borivali to Matunga -- pretty much a lifetime -- to hunt for houses.
"Late night shift? No. You can't enter after 10 pm," said the first PG owner. Then the second, and third and fourth till it seemed that I have landed in a strict hostel for a city. Living alone wasn't an option because Bombay rents could cost anything between your entire month's salary to both your kidneys.
Finally, we found a PG that overshot my budget slightly, but was bearable when it came to restrictions. It didn't immediately slot me as 'trouble' because I had unconventional work hours.
Three months later, however, I found an independent flat, close to Central Mumbai and moved in with two female friends from my college. I breathed a sigh of relief to have finally found a 'home' in a new city.
Spoken too soon, I would eventually realise.
Two months later, when a male friend from our college came to visit us, the next door neighbour called me to her house and asked me, "Is he your brother?" I thought it would be best to lie to avoid all the unnecessary questions, so I did. "Yes," I said.
My flatmates worked in a television channel and would have odd work hours. Whenever they returned post midnight, my neighbour would open her door and lecture us on why we shouldn't return home late. Don't mistake her staying up that late to chastise us as concern, please. It was merely the overwhelming urge to teach young girls 'morals'.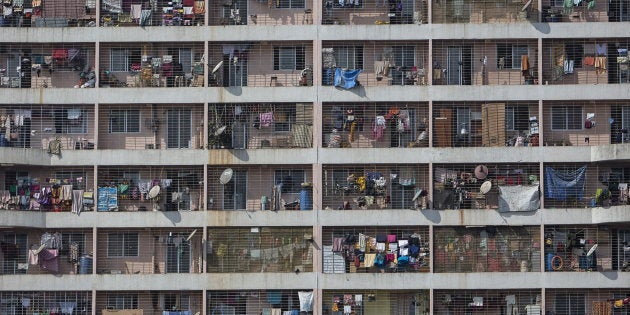 In my four years of living in Mumbai, I have moved five times.
Usually considered more liberal and safe than most other metros, thousands of young men and women arrive to Mumbai everyday looking to make it big, and hence, hunting for homes. Men too find it difficult to find accommodation -- several single men complain how nobody wants to rent houses to them -- but it's a whole different nightmare for women.
But, even if you manage to find a house, the bigger problem is living there.
In one of the houses, that I shared with two of my friends, the landlord once knocked on our door and asked if there was a boy inside. Apparently, the other members in the society had complained that we often have men coming over. A month before renewal of the yearly contract, he asked us to leave the house because the guard told him that I came home drunk once. When I asked how did he know if I was drunk, he said, "The guard followed you, you couldn't walk straight." It didn't occur to him once that the guard 'following' me and then reporting to him could well be considered harassment according to the law.
In a new documentary called 'Bachelor Girls', filmmaker Shikha Makan captures stories that may sound familiar to every woman who has ever lived in rented accommodation in Mumbai or any other city for that matter. Especially single women.
Men too find it difficult to find accommodation -- several single men complain how nobody wants to rent houses to them -- but it's a whole different nightmare for women.
In an interview with HuffPost India, Makan said that we may be talking about educating the girl child and see her prosper, but in real life, the Indian society at large finds it difficult to deal with an independent, empowered woman.
In her documentary, Makan tries to capture how difficult it is for a single woman to find a house, through a series of interviews.
Makan, an ad film director, said that drew upon her personal experiences of house hunting to conceptualise the documentary. She moved to Bombay 9 years back. "I was once accompanied till the gate by a male friend because it was late at night. The guard called the chairman. The chairman came to my house at 2 am, lectured me, threatened to call the cops and asked me to leave within 24 hours."
Makan said that she heard similar experiences from a lot of other women. She interviewed an array of single female tenants-- ranging from bankers to students.
Sample these: A woman had to give a letter to her building secretary every time she had friends over. When a married couple dropped in, the guard stopped the husband from getting inside. He was asked to show his marriage certificate before he could enter the apartment.
These are just some of the bizarre accounts that are captured in the documentary.
"They want to watch your movies, but they don't want you to live with them," actress Kalki Koechlin says in the promo of the documentary, recounting her difficult house-hunting experiences.
But, isn't house-hunting in Mumbai a difficult thing for both men and women alike?
Harsh, as it may sound, but Mumbai, apparently a cosmopolitan city, has major issues with your food habits and which God you pray to as well.
A lawyer friend, who lived in the Mahim area, which has a large Muslim population, once complained to me about his long hours of commuting to the southern end of the city. When I suggested he moved to closer to his workplace, he said, "You don't think I tried? They won't let out houses to Muslims."
But Makan has a different take on this. She admits that Mumbai is 'discriminatory' by nature; but when it comes to women, it only gets worse. "Women face all of these problems and more," she said.
"You won't slut-shame a man. If he walks around wearing shorts, the neighbours won't go and complain. While a man can get away with yelling at the guard, if a woman, ever raises her voices, she is branded 'aggressive' and totally dismissed," Makan said.
Harsh, as it may sound, but Mumbai, apparently a cosmopolitan city, has major issues with your food habits and which God you pray to as well.
"It's a double whammy for women," she added.
However, Makan said, that her documentary tries to shed light on housing discrimination in Mumbai. "My film is a human story. Though I have taken a woman's voice," she said.
"Our society feels women are meant to do certain things--like, get married, have babies. But when a woman is independent and lives alone, that bothers them. They can't accept it," she said.
Since the release of the promo, two weeks ago, Makan has been receiving letters from people across the country, narrating their experiences of house-hunting. This includes both men and women. "I wanted to raise a discussion through my film, and that is already happening," she said.
So, after almost a decade of living in Mumbai, does Makan still face discrimination? "I am married now. I live with my husband. Now I am 'Madam', no more 'bachelor'. My status has gone up," she said with a wry laugh.
Maybe, Makan is right after all. House-hunting is not a gender issue. It's difficult for men, women, couples--everyone. But living there, after one finds a house, is only more stressful for single 'bachelor' women.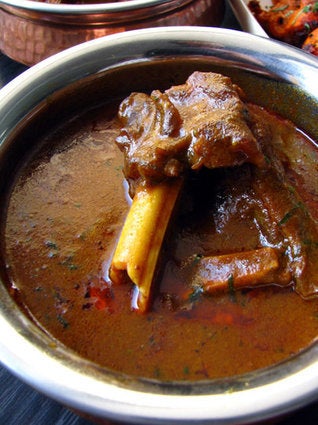 Best Mumbai Eateries To Frequent During Ramzan